Peachy-Keen Recipes for National Peach Month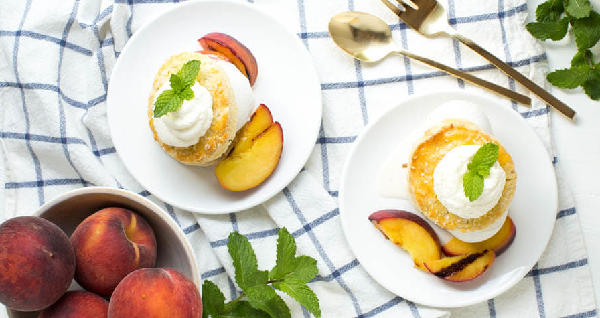 August is here and that means it's National Peach Month! Did you know the peach originated in China? Today, China is the largest world producer of peaches with Italy coming in second. You might know Georgia as the Peach State, but California grows 175 varieties and produces more than 50% of the peaches in the United States[1]! The peach is the third most popular fruit grown in America, providing about one-fourth of the world's total supply of peaches[2]. The ever-popular fruit is grown in more than 30 of the United States[3].
There are over 700 varieties of peaches – that's right, 700[2]! No matter what variety is your favorite, there's no doubt peaches are a sweet and juicy fruit full of possibilities. When peaches aren't in season or you're looking for a quick and convenient solution, check out these frozen varieties – perfect for your peach recipes! Even for recipes that call for fresh peaches – just thaw them for a few minutes and you're all set:
Now that you've stocked up on peaches, it's time for some peachy-keen recipes you'll want to save in your cookbook!
As for dessert, enjoy these sweet recipes that are all peached-out!
What's your favorite way to each peaches? Let us know in the comments below!
---
[1] http://www.thenibble.com/reviews/main/fruits/peach-facts.asp#nutrition
[2] http://fillyourplate.org/blog/celebrate-national-peach-month-interesting-peach-fac/
[3] https://www.landolakes.com/blog/cooking-baking-help/2011/july-2011/grilled-peaches-yes!-enjoy-fresh-peach-recipes/