Pasta Perfection for National Pasta Month!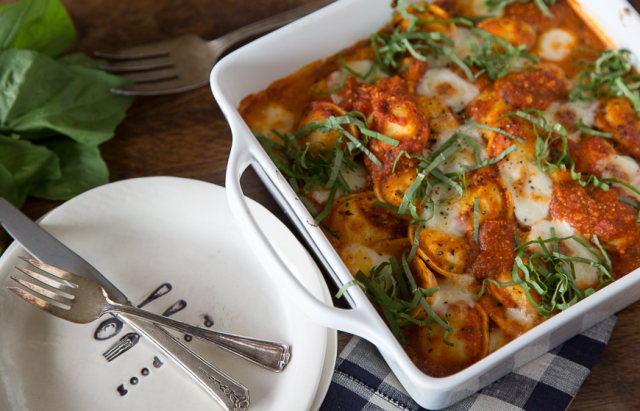 What do you call a fake noodle? An im-pasta! Pasta has more than 50 shapes, varieties, textures and is one of the greatest culinary vehicles that complements many of our favorite foods[1]. October is National Pasta Month, and there's still time to celebrate with spaghetti, macaroni, linguine, penne, tortellini, ravioli, lasagna or any pasta you choose! Did you know, 24 percent of the global consumption of pasta occurs in America with the average American consuming 20 pounds of pasta each year[1]? That's a lot of pasta!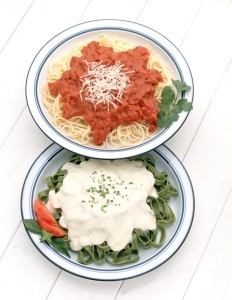 Pasta can be transformed to meet any preference—healthy or indulgent—and can be paired with just about any food group as a topping or accompaniment.
If you're cooking a Sunday family dinner or are in a hurry during the week, pasta dishes can be ready in no time with help from the frozen food aisle. Did you know frozen pasta is premade and comes in countless varieties, from macaroni and cheese to Alfredo, marinara and pesto? And, the varieties of pasta dishes are filled with veggies, proteins, cheeses, seafood and beans.
Now onto the recipes and frozen pasta entrees that will satisfy any cuisine craving: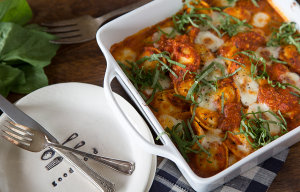 Preparing the actual noodle does not have to be an all-day cooking session, unless you prefer noodles made from scratch, it can be made for a quick and easy lunch or dinner. Here are a few pasta-making and prepping tips from the makers of Bertolli[2]:
Add salt to cooking water before the pasta is added; one tablespoon of salt per four quarts of water to cook one pound of pasta is the perfect amount.
Pasta in Italy is served al dente, or "to the tooth," meaning cooked just enough to still be somewhat firm. Check by pulling a piece from boiling water, break in half and look at its middle— if you still see traces of white (the uncooked flour), it needs a little more time.
Pair short pasta shapes like rigatoni, penne and fusilli with chunkier sauces featuring meat or vegetables—ridges and holes will hold the sauce better than longer strands of spaghetti.
Pair longer cuts of pasta like spaghetti, fettuccini and linguini with smooth sauces like Alfredo, Aglio e olio (garlic and oil) and Carbonara.
Pasta prepared for baked dishes needs less time in the water because it will be cooked twice.
Whichever variety of pasta you choose, remember you can pair it with frozen meatballs, chicken strips or vegetables, and don't forget the frozen Texas toast or breadsticks!
What is your favorite pasta variety and dish— Spaghetti & meatballs? Fettuccine Alfredo? Cheese tortellini? Penne and vodka sauce? Let us know in the comments below!