Our Cool Food Panel Dishes Out More March Frozen Food Month Recipes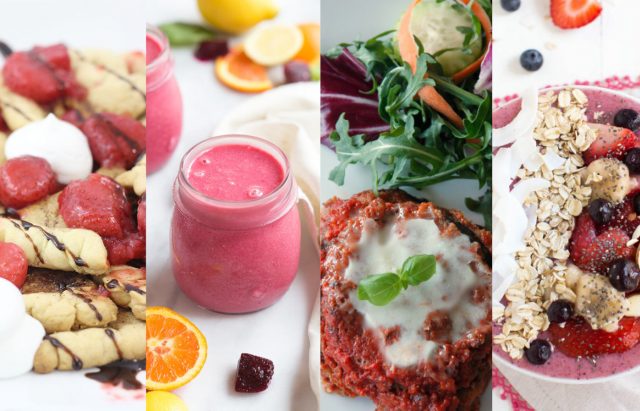 With March Frozen Food Month fully underway, our Cool Food Panel of bloggers continues to create mouthwatering recipes featuring the best products the frozen aisles have to offer! See the latest innovative and delicious creations our bloggers have been busy cooking up in their kitchens.
Kristina, Love & Zest – Immune Builder Beet Smoothie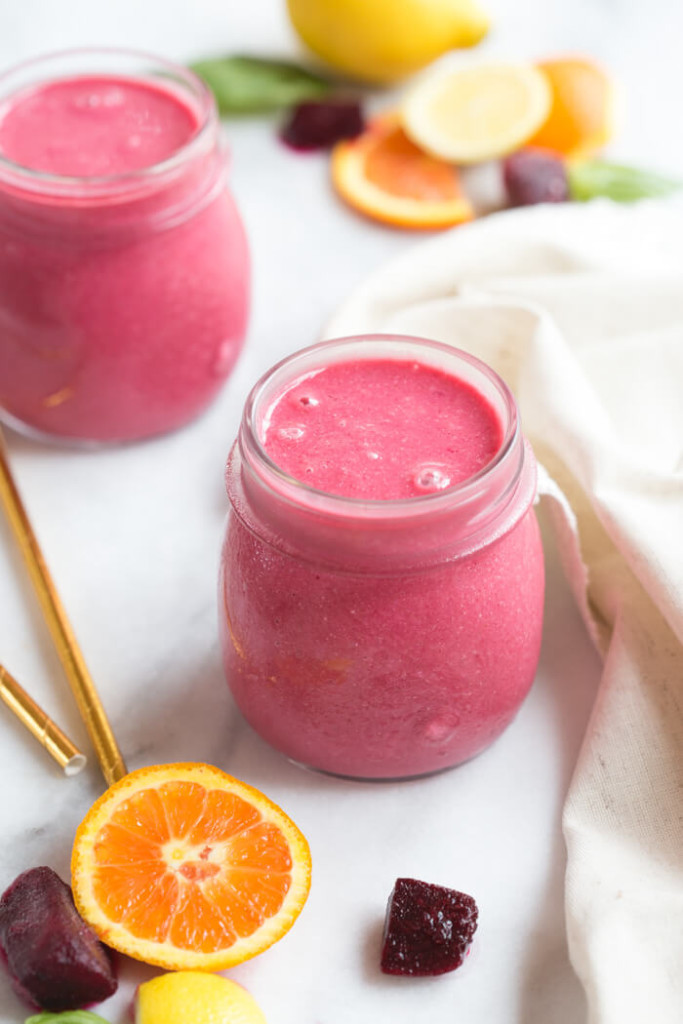 "Frozen fruits provide all the benefits of fresh with an increased shelf life, pre prepped convenience, and often a better price. And that's WINNING in my mom book. They are frozen at the peak of ripeness so they are fresh and full of good nutrition. I love to add a variety of frozen fruits to smoothies (DUH) and berries to oatmeal and pancakes- they will thaw as the oatmeal cooks and add a boost of antioxidants and vitamins!"
Silvia, Mama Latina Tips – An Italian-Mexican Dinner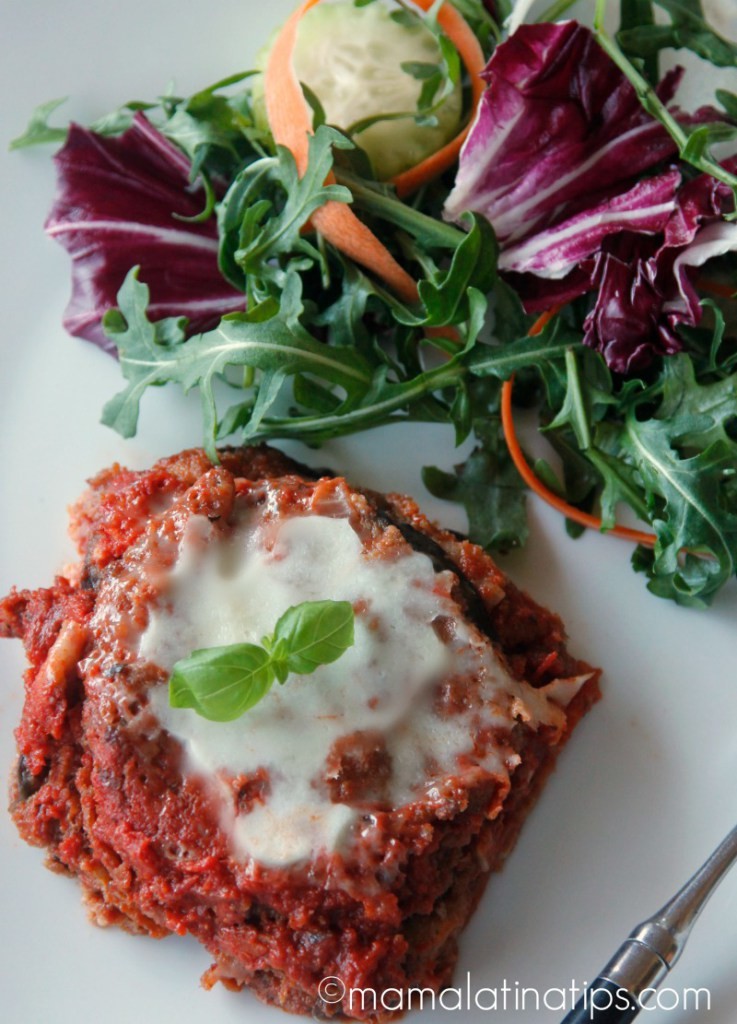 "I found one of my favorite Italian dishes in the freezer aisle, Eggplant Parmesan. It was perfect, because I knew if I were to make Eggplant Parmesan on my own from scratch at home, it could take a long time, but I still craved it and it's a dish my kids hadn't tried yet. Michael Angelo's Eggplant Parmesan is made like I would do it at home and it's truly delicious. I can taste every tomato, every eggplant, and they are deliciously covered with imported cheeses. Plus, it has none of those pesky preservatives."
Dawn, Cutefetti – Pie Crust Nachos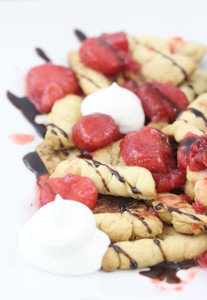 "Earlier this month I shared some dinner ideas and today it's time for some dessert! I love using everyday ingredients in all new ways and these Pie Crust Nachos totally fit the bill. Using ingredients from the freezer like pie crust cut into tortilla shaped and topped with berry infused whipped topping and strawberry sauce, this is a true treat."
Ashley, Spoonful of Flavor – Berry Kale Smoothie Bowl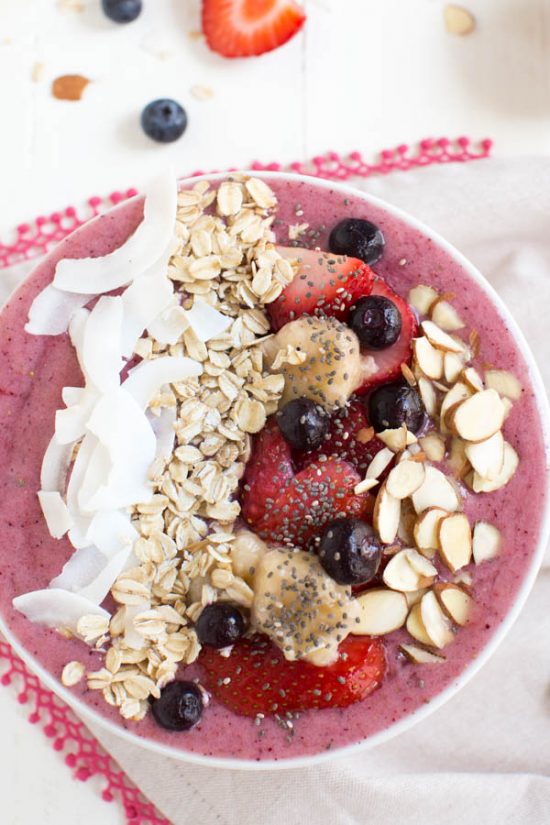 "As a mom who is constantly on the go, I am always looking for better-for-you breakfast or snack options that are quick and easy. Smoothie bowls are one of my favorite options because you only need a few ingredients to create a refreshing meal. Best of all, you can sprinkle on your favorite toppings. I'm starting the week with a smoothie bowl packed with nutrients and fresh flavor."
Natalie Lesnefsky, At Home With Natalie – After School Snacks – Totino's Pizza Rolls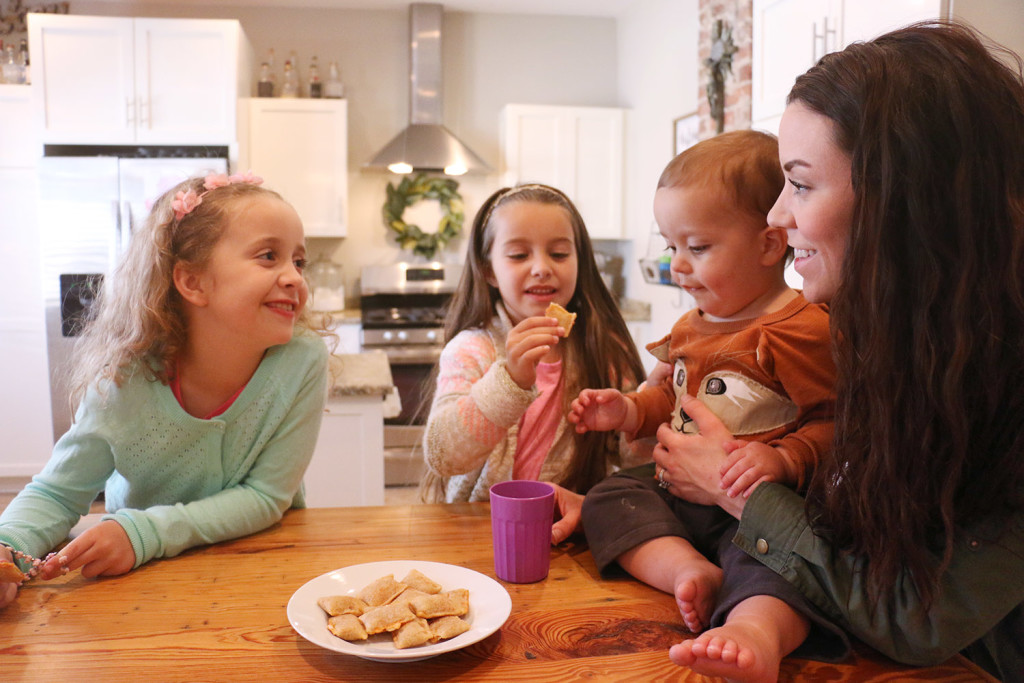 "March is Frozen food month so it seems fitting to share one of our go to's in our Freezer! It's always handy having a bag of Totino's Pizza Rolls in the freezer that I can give them quickly! I'm able to get the lowdown on everything they learned while we snack and chat about their day! Something crispy on the outside and warm and tasty on the inside makes everything better in my book. Even the math homework that is about to happen! 😉 We like the Cheese or Pepperoni Totino's Pizza Rolls but they have even more flavors to choose from!"
---
Frozen foods are time-saving, innovative and convenient to have on-hand. What are your frozen food faves to grab for lunch or dinner? Share with us in the comments below. Stay tuned for more posts from our Cool Food Panel!