Ooey, Gooey Brownie Recipes You'll Love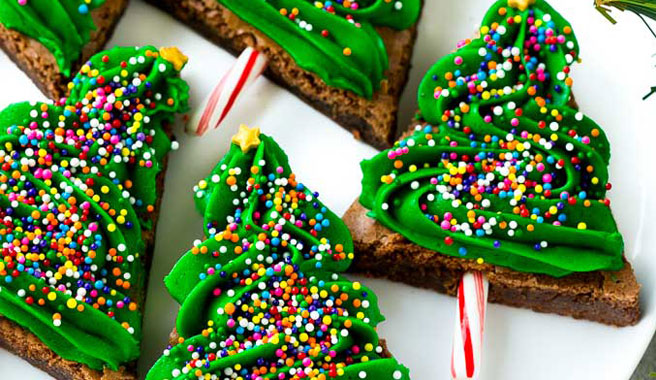 Happy National Brownie Day! Where did the ever-so-wonderful brownie dessert originate from? It can be credited to chefs from the Palmer House Hotel in Chicago, Illinois, who created "brownies" for the World Columbian Exposition of 1893. The chefs were tasked with creating a dessert that could be served in boxed lunches and was easy to eat. Their creation was a super chocolate-y bar with walnuts and an apricot glaze, very similar to what we know today as a brownie. [1]
The first time a "brownie" recipe appeared in a cookbook was in the 1896 edition of The Boston Cooking-School Cookbook, but this dessert was more like what we now call a "blondie." [2] Additional early published brownie recipes had almost identical ingredients and appeared in the Service Club of Chicago's 1904 Cook Book, as well as Eleanor P. Quimby's 1904 Home Cookery book. [1] The exact origin of the word "brownies" is speculated, however the sweet dessert's chocolately-brown color could certainly have something to do with it!
If you're looking for the ultimate brownie recipe, check out these classics:
Or try these interestingly unique holiday brownie recipes!
And don't forget about these delicious brownie/ice cream combos:
What's your fave type of brownie – do you like them cakey, fudgy or moist?
[1]
http://ushistoryscene.com/article/brownies/
[2]
http://mentalfloss.com/article/60011/who-invented-brownie