Oat-ally Obsessed with Oatmeal, Overnight Oats and Oatmeal Goodies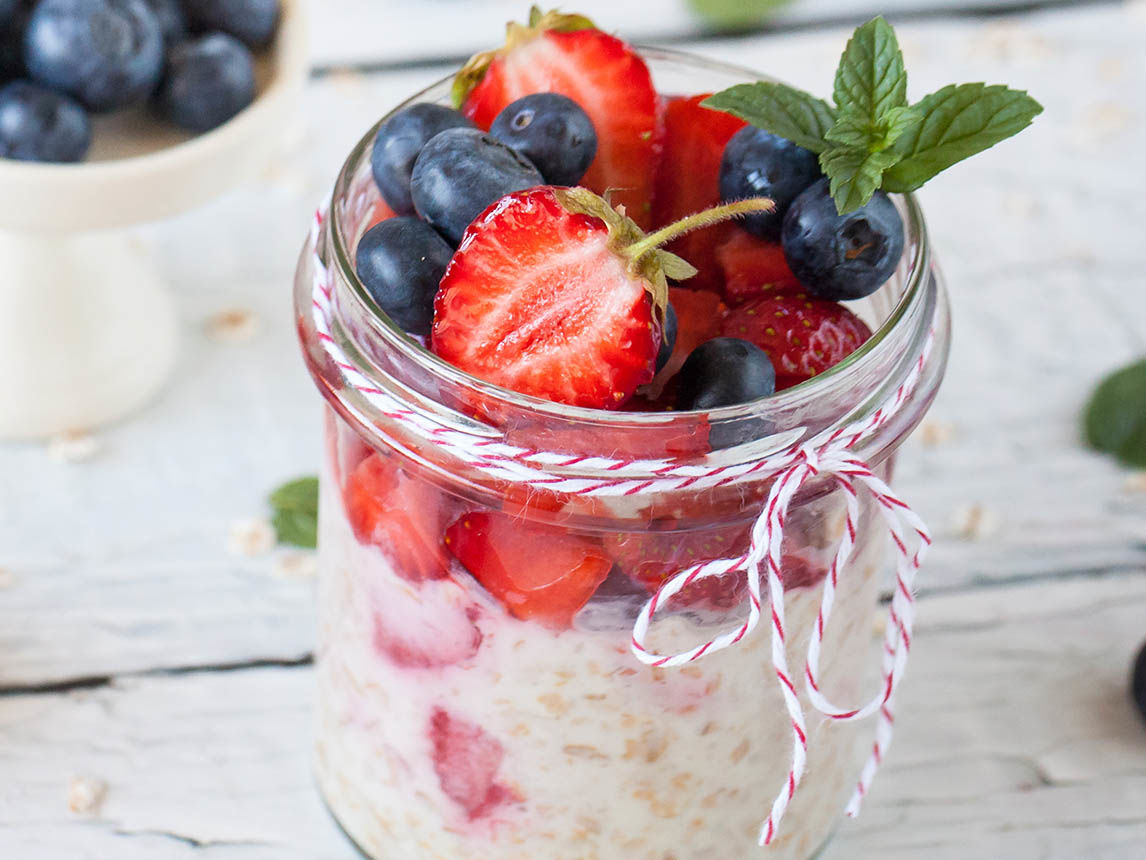 While January is almost over, we learned that it is National Oatmeal Month. According to the Whole Grains Council, more oats are bought in January than in any other time of the year[1]. Besides being delicious and convenient, oats are whole grains with numerous health benefits, including: the ability to lower LDL "bad" cholesterol, they may help reduce the risk of heart disease, they help you feel fuller longer, which helps control your weight and they may also help lower blood pressure.
While oatmeal and other oat goodies have been adored for ages, overnight oats have become increasingly popular over the years. If you're unfamiliar with what exactly overnight oats are, they are simply oats + milk + ingredients like fruit, nut butters, chocolate pieces, etc. that you mix together at night and let steep in the fridge until morning. Typically, they are stored in mason jars for added convenience. For best results, you should let these oat concoctions soak in the fridge for a full 8 hours so they can absorb all the liquid[2].
You'll love these overnight oats recipes that make for a quick and tasty breakfast:
For those more traditional, whip up these scrumptious oatmeal recipes:
Oatmeal cookies, muffins and other goodies:
What's your favorite way to enjoy oats?
[1] https://wholegrainscouncil.org/whole-grains-101/easy-ways-enjoy-whole-grains/grain-month-calendar/oats-%E2%80%93-january-grain-month
[2] http://www.quakeroats.com/cooking-and-recipes/overnightoats