Non-Dairy Ice Cream & Frozen Treats
As you're well aware, July is National Ice Cream Month! With so much innovation in the ice cream and frozen desserts aisle over the years, there are treats for everyone; whether you're dairy-free, gluten-free, sugar-free, etc. With today's changing health situations and adapted ways of living, major ice cream companies have made the shift of producing ice cream both for those who enjoy dairy products and those who do not. That way ice cream and other frozen desserts can be enjoyed by anyone and everyone!
Non-dairy options have been available since the early 2000's and many scientists and researchers have since proven that dairy substitutes are just as healthy for you. Non-dairy substitutes also have health benefits to the consumer, one of which being cholesterol free. Non-dairy milks can also be a lighter burden on your wallet and are a versatile option in many foods and recipes aside from ice cream[1].
Whether you're vegan or just looking for other alternatives, here are some of the best non-dairy ice cream brands on the market:
These ice cream brands now offer a non-dairy line: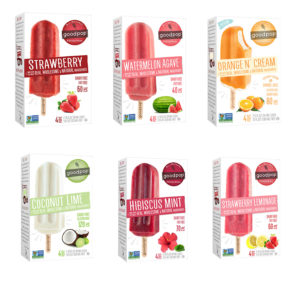 Asides from the scoop-able treats, check out these scrumptious, dairy-free frozen novelties:
Which of these non-dairy frozen treats is your favorite? Share with us in the comments below!
[1] http://www.onegreenplanet.org/natural-health/heres-why-non-dairy-milk-is-a-health-choice-not-health-hype/