New and Improved Comfort Foods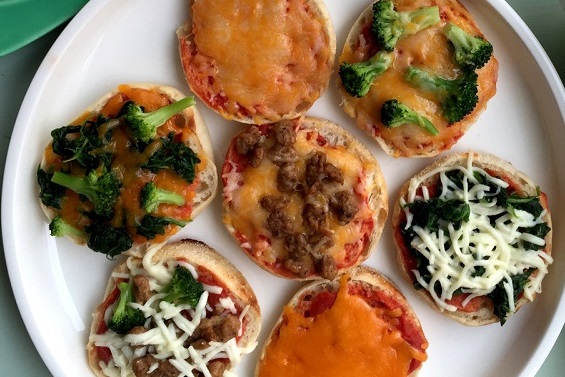 During the cold winter months, comfort foods are popular choices when trying to stay warm, beat the winter blues or satisfy a sweet or salty craving. Some comfort foods might not totally align with your nutrition goals, but the following recipes and ideas are sure to cure any craving and are dietitian-approved!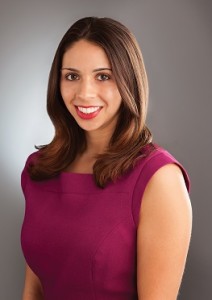 Whether you are in the mood for a cheesy treat, a chocolate indulgence or want something sweet and creamy, these recipes will satisfy any craving while giving your body the nutrients it needs. Each of the following recipes contains a sufficient amount of protein to aid in satiety and can be used for nutritious snacks during the day or evening.
For a cheesy treat, try making your own pizza.
First choose a whole-grain English muffin. Whole grains provide fiber, which helps you feel full. Fiber also lowers cholesterol and can alleviate constipation. Cut the English muffin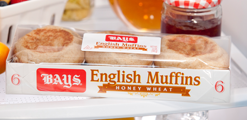 in half, and use one tablespoon of a low-sodium tomato sauce on each side. Tomato sauce contains Vitamin A and Vitamin C. Vitamin A aids in night vision, while Vitamin C keeps your immune system strong and aids in wound healing. Sprinkle one tablespoon of low-fat cheese on each muffin. Try combining two different cheeses for a different flavor. Some suggestions are shredded low-fat mozzarella, low-fat cheddar or Parmesan cheese. Cheese provides calcium, which helps build strong bones and prevents cavities. Top each English muffin half with pieces of frozen peppers, spinach, broccoli or other vegetables that you enjoy. Choosing frozen assures you have your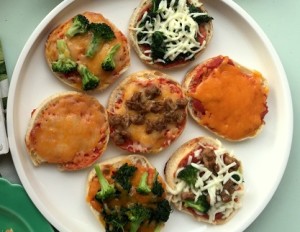 favorite veggies on hand when your pizza craving hits, and because they are pre-chopped and prepared, they're ready to simply heat and eat. These vegetables also contain Vitamin A, Vitamin C and fiber. Preheat the oven to 350 degrees Fahrenheit, and cook for 15 minutes. Make sure to check out these English Muffin Pizzas to get your creativity flowing!
If you are looking for a chocolate treat this cold season, warm up to homemade hot chocolate.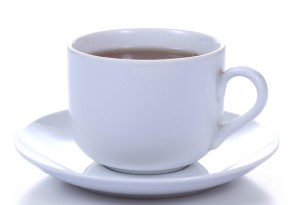 Not only is this a sweet indulgence, it also contains Calcium and Vitamin D, which are necessary to keep bones strong. Heat eight ounces of low-fat or fat free milk. Milk alternatives such as plain soy milk or unsweetened almond milk may also be used. Once your milk is at a desired temperature, add one tablespoon of unsweetened dark chocolate cocoa powder and two packets of stevia.
If you are craving something sweet and creamy, this protein-packed smoothie will do the trick!
In a blender, mix eight ounces of low-fat or fat free milk or another low-fat or unsweetened milk alternative.

Add eight ounces of fat free Greek yogurt. Add eight ounces of your favorite frozen fruit. For a mixed flavor, try four ounces of berries mixed with four ounces of frozen mango, pineapple or banana. Add a drop of your favorite extract such as vanilla, almond or coconut. Add one packet of stevia. Blend until smooth. For a thinner consistency, add a quarter of a cup of water. This calcium-rich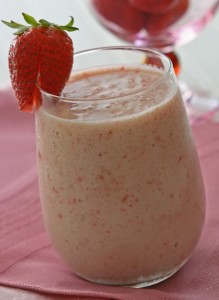 treat is loaded with potassium, which is found in many fruits. Potassium helps your muscles work effectively, including those in the digestive tract. Potassium is also necessary for the heart to function properly and helps manage high blood pressure. Check out this Berry Banana Smoothie or this Easy Strawberry Smoothie with Greek Yogurt for inspiration!
These nutritious comfort foods will help curb your appetite, while meeting your nutrient requirements and helping you maintain your nutrition goals.
---
About Natalie Barbaro, RD
Natalie is a registered dietitian at the ShopRite of Newton in Newton, New Jersey. She relishes helping people meet their nutrition needs and lead healthier lifestyles.
ShopRite is a member of the National Frozen & Refrigerated Foods Association.