National Grilled Cheese Month Will Make You Melt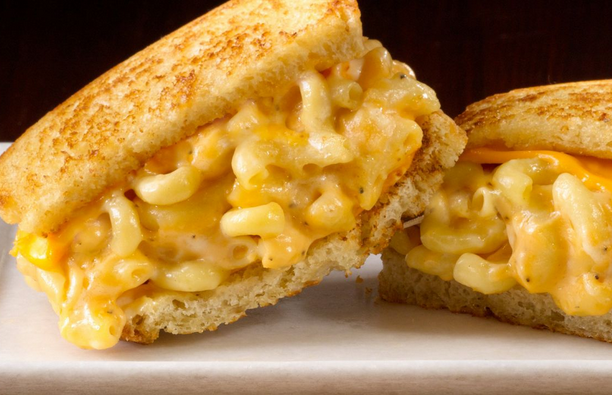 Who can resist the ooey gooey goodness of a grilled cheese sandwich? The equation for making the perfect grilled cheese sandwich is quite simple: bread + butter + cheese = deliciousness. What better time to talk about grilled cheese sandwiches than National Grilled Cheese Month!
Did you know that before the grilled cheese got its name in the 1960s, they were called "toasted cheese" and "melted cheese" sandwiches? Cheese sandwiches became a huge hit on Navy ships in the 1940s and '50s when cooks served open-faced bread topped with cheese because it was convenient, affordable and nutritious. When Kraft Singles were invented in 1949, the open-faced bread with cheese became a delicious recipe for cheesy tastiness sandwiched between two slices of bread[1].
Americans love grilled cheese sandwiches so much that we eat nearly two billion of them each year—that's a lot of cheese! Nearly 75 percent of people who buy sliced cheeses at the grocery store make at least one grilled cheese a month[2].
And the love for grilled cheese doesn't end at the borders of America, there is even a World Green Chile Grilled Cheese Eating Competition every year. In 2006, contestant Joey Chestnut won by devouring 34.5 grilled cheeses in a single sitting. In 2009, Los Angeles hosted the first world's grilled cheese cooking competition and hosted thousands of people who competed in the National Grilled Cheese Invitational[1].
Through the years, grilled cheese sandwiches have expanded to all sorts of scrumptious variations with plenty of tasty accompaniments, like a steaming bowl of tomato soup! Here are a few of our favorite creative combinations for grilled cheese sandwich recipes: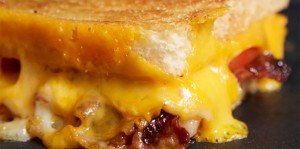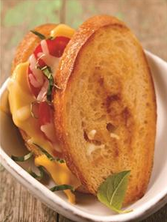 How do you love your grilled cheese sandwiches? Let us know in the comments below!
[1] http://recipes.howstuffworks.com/history-of-grilled-cheese.htm
[2] http://greatist.com/health/ultimate-grilled-cheese