National BBQ Month Means Grilling Season has Begun!
Ready, Set, Grill! May is National BBQ Month so it's officially time to dust off your grill so you can cook up something special to pair with appetizers, side dishes and desserts the whole crowd will love. 
When it comes to barbecues, there really is no comparison to the good ol' American burger. But getting them to turn out just right can be tough. The Mr. Food Test Kitchen offers up these tips to make sure your masterpiece stays flavorful and juicy:
–  80/20 ground beef usually produces burgers with the most taste and best texture, but it's your choice if you want to use a leaner product.
–  Less is more when it comes to adding seasonings or other ingredients.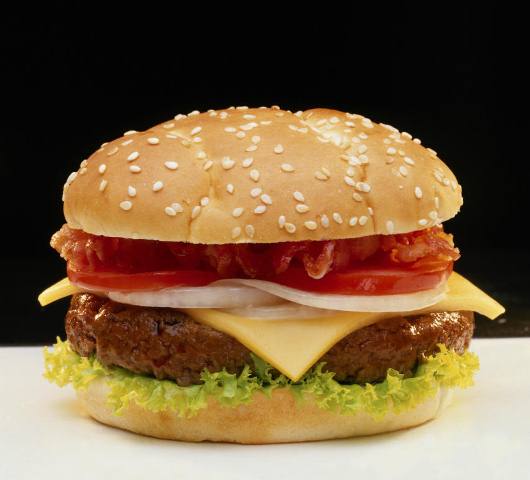 –  Don't over‐handle the raw beef; that robs burgers of their juiciness and texture.
–  Make your burgers all the same size and shape so they'll cook at the same rate. And make them a little larger than you'd like them to end up to account for shrinkage.
–  Don't over‐handle burgers when they're cooking, and when using a spatula, don't press down on your burgers. They'll lose their flavorful juices!
–  Cook burgers to a minimum of 160 degrees and enjoy!
Of course you'll want to give that grill a workout all summer long, so think outside the burger and dog box and try grilling up one of these tasty alternatives.
Make any grilled meal extra special when you top it with one of these.
Serve up one (or more) of these tasty sides as the perfect accompaniment to your grilled main dish of choice.
Looking for just one more bite to round out your meal? Try one of these bite-sized beauties.
What's your favorite dish to enjoy during barbecues? Share with us in the comments below!