Mr. Food Test Kitchen Celebrates June Dairy Month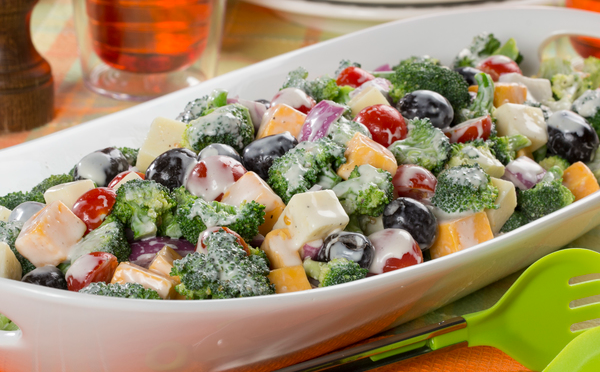 We're pleased to welcome back our friends from the Mr. Food Test Kitchen as they "Discover the Cool Possibilities" during June Dairy Month!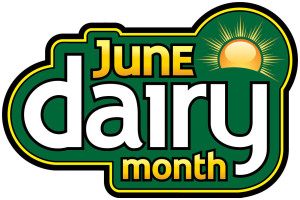 If you haven't taken a walk down your grocery store's dairy aisle lately, then it's time you did. There are a whole lot of tasty new products waiting to be discovered in the dairy case, and we think June Dairy Month is the perfect time to start exploring! For starters, have you ever realized how many different varieties of cheese you can find in the dairy case or taken a glance at all the flavors and types of yogurts and milks that are available?
Did you know that eating dairy is an important part of maintaining a balanced and healthy diet? That's right, dairy foods contain essential nutrients and vitamins that are responsible for keeping bones healthy and strong. We need healthy bodies to keep up with all the cooking that goes on in the Mr. Food Test Kitchen, so you can bet that we always make sure to get our fill of dairy!
This month, during our usual stroll of the "cooler" aisles, we had an idea that would be perfect for all those summer picnics and potlucks. We know how much everyone loves broccoli salad this time of year, so we came up with a recipe for Broccoli and Cheese Salad that delivers a dose of fresh and light taste, with a whole lot of healthy and yummy!
This potluck-sized salad features two different types of cheeses, along with fresh broccoli, tomatoes, and onion. But what we think takes it over the top is the light and creamy dressing made from combining Greek yogurt with mayo, honey, and a few spices. In case you didn't know, plain Greek yogurt makes a great mayo substitute and is an easy way to lower the fat content in most of your creamy dishes!
Of course, we couldn't resist showing you how important dairy is for creating some of our most indulgent and decadent treats. After all, ice cream does belong to the dairy group! Our Mudslide recipe is a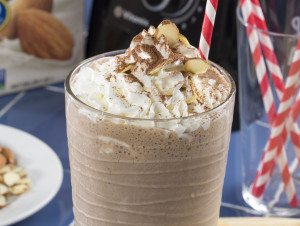 perfect example of how dairy makes dessert-time delicious. This creamy milk shake is made with ice cream, whipped cream, and vanilla almond milk. Yep, almond milk that is calcium-fortified still counts as dairy, and it comes in a variety of flavors, just like cow's milk!
So, explorer, are you ready to start sampling some of the tasty and healthy ingredients in the dairy aisles? We know there's lots of "OOH, IT'S SO GOOD!!®" waiting for you to discover!