Make Every Morning Extra Special during Hot Breakfast Month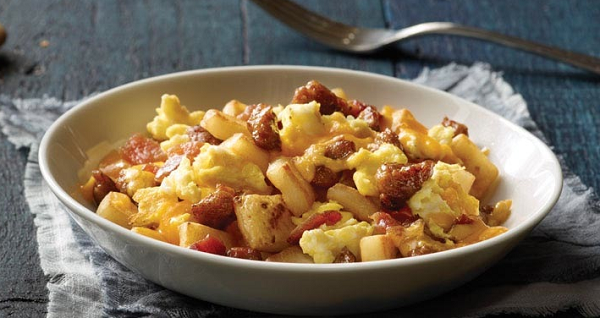 Did you know 18 percent of Americans over the age of two regularly skip breakfast[1]? Who would want to miss out on scrambled eggs, breakfast burritos, French toast and waffles? Now is a perfect time to chow down on some comforting dishes during Hot Breakfast Month!
As we addressed in our previous blog post, Breakfast of Champions, breakfast refuels your body and brain while giving you energy that lasts throughout the day. It also kick-starts your metabolism and provides you with valuable nutrients. Along with that, there's a positive link between breakfast, mental alertness and physical performance[2].
Raise the temperature on those chilly winter mornings with these convenient and easy-to-prepare recipes and heat-and-serve breakfast foods:
A well-balanced breakfast is how every day should start, but this month in particular, embrace your cravings and enjoy your favorite hot breakfast dish!