Mad About Tater Tots for National Tater Day!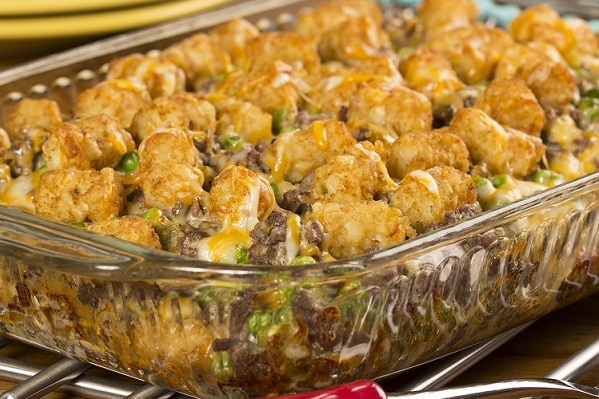 While March 31 marks the end of Frozen Food Month, it also marks the celebration of National Tater Day! We haven't run into many people that don't like tater tots. In fact, more than 3.6 billion tater tots are consumed every year[1] with 70 million pounds being consumed in America alone[2]. That's a lot of tots!

So where did these delicious, golden-brown potato puffs come from? The tater tot was invented by Ore-Ida's founders in 1953 when the two men—F. Nephi Grigg and Golden Grigg—tried to come up with a way to use leftover slivers of potatoes[3]. 
The tater tot actually did not have a name when it was first produced. Ore-Ida actually held a contest for its employees to come up with a name for these potatoes. A young mother, Clora Lay Orton came up with the name "tater tots" and obviously won the contest[2] …And so the tater tot was born!
Tater tots literally mean "baby potatoes" – tater for potato and tots meaning little one. While tater tots continue to gain popularity, back then people did not buy them at first because there was no perceived value. When the price was raised, people began buying tots[2].
In honor of this beloved snack, we wanted to share some of our favorite tater tot products and dishes for every meal occasion.
Appetizer/Snack:
Breakfast:
In closing, since we just can't resist…
Happy Tater Tots Day!
[1] http://www.potatopro.com/news/2008/history-tater-tot
[2] http://foodimentary.com/tag/tater-tots/
[3] http://news.heinz.com/press-release/general/ore-ida-celebrates-60-years-original-tater-tots-potatoes