Mac and Cheese Has Been a Favorite Comfort Food for Centuries!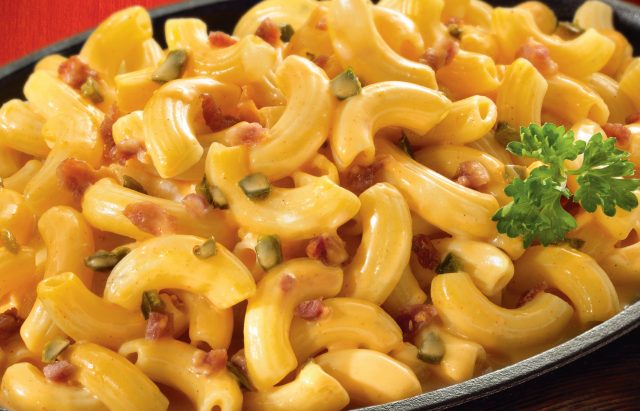 Cheesy, gooey, creamy and oh-so-delicious… you know what we're describing – mac and cheese! One of the most popular comfort foods (worldwide) is so well-liked it even has its own holiday – today is National Macaroni Day! Historians are unsure who exactly we have to thank for this decadent dish, but the earliest known recipe for mac and cheese was in 1769 in Elizabeth Raffald's book The Experienced English Housekeeper.1 The dish was later brought to the United States courtesy of Thomas Jefferson, who loved the fashionable cheese and pasta dishes served to him while in France.2
The ever-famous blue box of Kraft Foods' macaroni and cheese was introduced in 1937 during the Great Depression, where it was sold for only 19 cents and could serve a family of four! Since then, hundreds of mac and cheese dishes and recipes have been created and loved by families around the world.
Wheth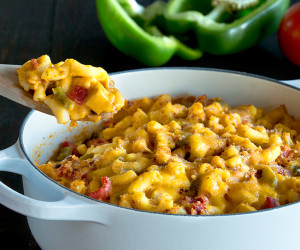 er you like your mac and cheese from the oven, microwave or stovetop, you can't go wrong with the creamy combination of pasta, cheeses and tasty extras to mix in. Need some inspiration to take your mac and cheese to the next level? Check out these indulgent recipes!
Looking to save some time? Check out these oven-ready mac and cheese products:
Most mac and cheese dishes use traditional elbow pasta for its base, but change is good – what is your favorite mac and cheese pasta to use? Share yours in the comments below!
[1]
http://food52.com/blog/9916-the-history-of-macaroni-and-cheese
[2]
http://www.smithsonianmag.com/arts-culture/marvelous-macaroni-and-cheese-30954740/?no-ist