Let's Welcome Katie Workman!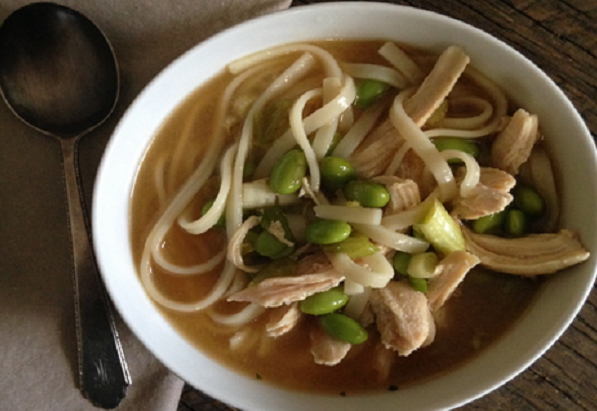 NFRA is so excited to introduce Katie Workman as our newest Cool Food Panel member for 2015. As a food writer, cookbook author and mother to two kids, Katie knows it all when it comes to providing simple, nutritious meals for families. With an easy-going and practical approach to cooking, we can't wait to see what Katie has in store for 2015 with endless tips, tricks and fabulous recipes!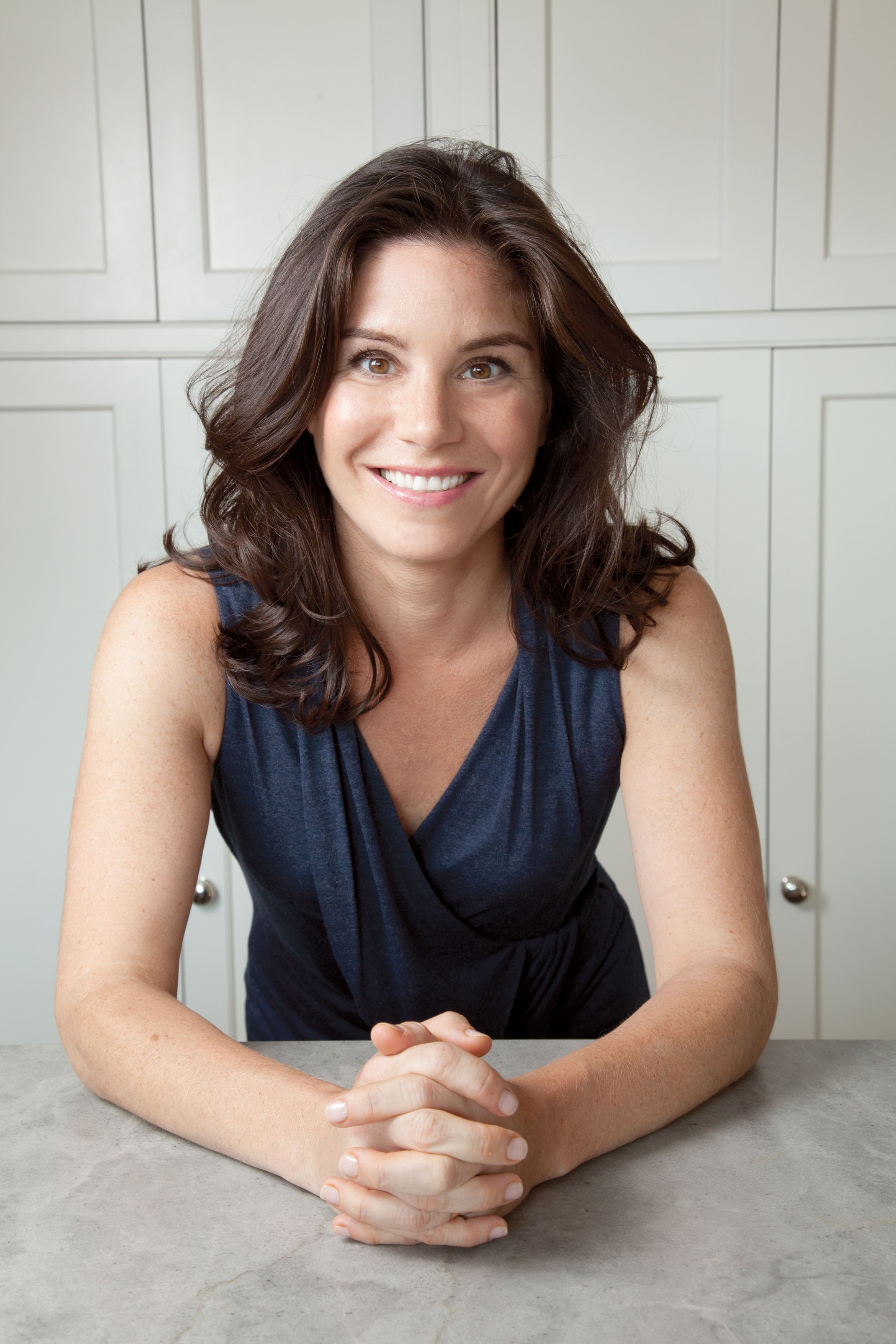 Hi! I'm Katie Workman, author of The Mom 100 Cookbook, and creator of The Mom 100 blog. I'm all about cooking for family and friends and so excited to be working with National Frozen and Refrigerated Foods Association (NFRA), whose members make some of my very favorite ingredients.
A well-stocked freezer means that there's always a bowl of soup waiting to happen. This one features increasingly popular Asian flavors and ingredients, which my family loves, and are so much fun to explore at home. The soup is seasoned with ginger and hot sauce, but with a light hand so that the fresh taste of the chicken and vegetables can shine through. It was inspired by a dish at a neighborhood Chinese restaurant, and all of the guys in my family (Gary and our two boys) had seconds. The dog may or may not have enjoyed a few bites of the shredded chicken.
Asian Chicken Udon Soup
Serves 6 to 8
10 cups low-sodium chicken broth
2 tablespoons finely minced peeled fresh ginger
4 frozen Tyson boneless chicken breasts (about 1 1/2 pounds)
1 (8-ounce bag) Pictsweet frozen shelled edamame
6 ounces dried udon noodles (see Note)
1/2 teaspoon Sriracha or other hot sauce, or to taste, plus more to season at end
4 scallions, trimmed, white and green parts, thinly sliced
1. Pour the chicken broth and ginger into a large stockpot and bring to a simmer over high heat. Add the chicken breasts, allow the broth to return to a simmer, about 4 minutes, then lower the heat to medium-low and simmer gently, partially covered for 5 minutes until the chicken is just cooked through. Turn off the heat, remove the chicken with a slotted spoon and let it cool for about 5 minutes on a plate.
2. Meanwhile, return the broth to a simmer over medium-high heat, add the edamame and allow the soup to come back to a simmer again, about 3 minutes. Add the udon noodles and 1/2 teaspoon of hot sauce. Cook according to the noodle package directions (usually 6 to 7 minutes), stirring frequently until the noodles are just soft but not mushy, and the edamame is tender.
3. While the noodles are cooking, shred the chicken using your fingers or two forks if you prefer, adding it to the soup as you shred it. As soon as the noodles are tender, stir in the scallions and turn off the heat.
4. Serve hot, with additional hot sauce if desired.
Note: Dried udon noodles are available in many supermarkets now, as well as online and in Asian specialty food stores. They are made from wheat flour, and when cooked up they are thick, chewy and soft. They are often featured in Japanese dishes, and usually come in 10 ounce packages (use 2 of the 3 noodles bundles) or 12.8 ounce packages (use 2 of the 4 noodle bundles). You could substitute spaghetti or linguine instead, though the cooking time will be longer.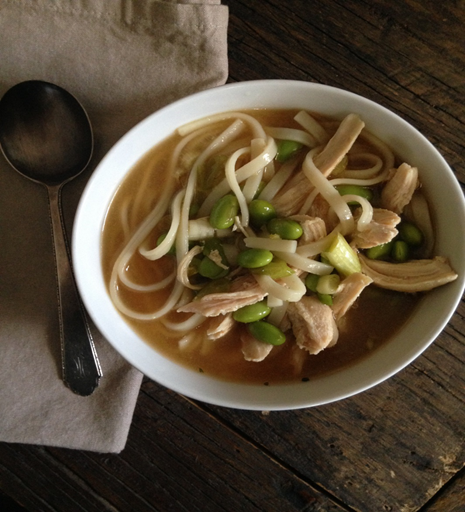 Possible cooking tips:
For an even more robust soup, you could sauté an 8-ounce bag of Pictsweet sliced mushrooms and add those when you add the scallions.
This would make a complete meal when served with InnovAsian Chicken Potstickers, or maybe the InnovAsian Dim Sum Assortment, which would make dinner feel like a night out at a restaurant.
What the kids can do: If you cook the chicken ahead of time and let it cool a bit more, they can shred the chicken. They can and should participate in seeing how much hot sauce should be added to the broth.  They can slice scallions with an age-appropriate knife.
What's your favorite kind of soup? Let us know in the comments below and be sure to stay tuned for more great recipes and tips from Katie Workman!