Kids in the Kitchen: Kid-Friendly & Simple Weeknight Favorites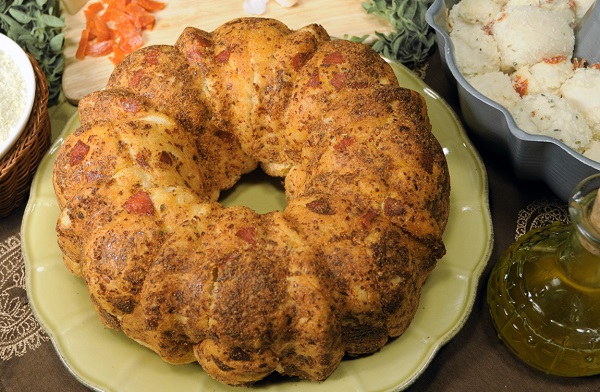 Kids are back in school which means weeknight routines are in full force. Children are extremely busy Monday-Fridays and getting the entire family together for dinner may seem impossible, but it's actually pretty simple! Did you know that more than half (54%) of respondents in a recent survey stated that most of their dinners take place at the dining table*? It's not the family dinner that's most important; it's the quality time together!
This school year, make a pact to maintain a weeknight meal schedule just as you would have your kids finish homework on time or attend after-school activities. Better yet, encourage your kids to help create the weeknight menu by requesting a dish, preparing part of the meal or decorating for the occasion.
Instead of just putting your kids to work in the kitchen, make it an exciting, family experience with an appetizing meal shared together at the table. Here are a few kid-friendly recipes that go hand-in-hand with family involvement as they taste amazing and are simple to prepare.
Menu Option 1: Make this Pepperoni Monkey Bread on a Sunday to prepare for the week as after-school snacks or pre-dinner appetizers.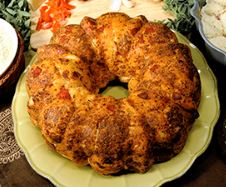 Helping Hands: Have your kids dip each dough piece in butter and coat with the pepperoni/cheese mixture.
Menu Option 2: Prepare a Mini Meatloaf filled with savory, sage frozen sausage, peppers and onions all topped with a dollop of mashed potatoes.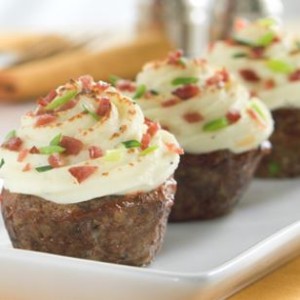 Helping Hands: Pass off the muffin pan to the kids and let them scoop the contents (try an ice cream scooper for consistency) into the separate cups.
Menu Option 3: All hands on deck when preparing Quesadilla Pizza Stacks for Kids for this fun and easy Mexican-style pizza!
Helping Hands: Make your munchkins your sous chefs—place two thawed quesadillas on a microwave safe plate and have your kiddos spread refried beans, then salsa and mixed cheese. Once they're microwaved and the cheese is melted, your kids can pile on the remaining ingredients and cheese.
Menu Option 4: Put your children on chopping duty while you assemble these Greek-Style Chicken Tostadas with Yogurt Sauce that are full of color and flavor!
Helping Hands: Once the chopping is complete, layer on top of toasted tortillas with the cooked shredded chicken and Greek-yogurt sauce.
Menu Option 5: What child doesn't like cupcakes? These Veggie Cupcakes are super simple for the kids to help make for a nutritious dinner.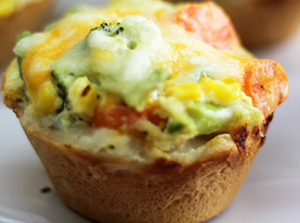 Helping Hands:  While you're cooking the veggies, your kiddos can press the biscuit dough into the bottom and sides of the muffin pan. Once the cupcakes have baked for 15 minutes, they can sprinkle them with remaining cheese.
Bonus Dessert: End the night with a sweet dessert that everyone will welcome, Chocolate Ants.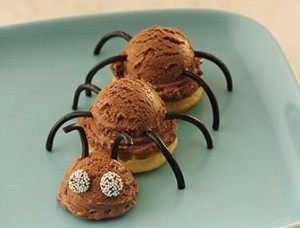 Helping Hands:  Once the waffles are cooled off, have your kiddos scoop out the ice cream for the body and add the licorice legs and antennae, plus the snow cap eyes.
We all know back-to-school season is super busy with everyone's schedules, but sitting down for a family meal at the end of the night is one way to spend a little extra time with each other while eating great food! How will you make weekly meals a family affair? Share your go-to kid-friendly meals in the comments below!
*The survey was conducted online with a random sample of 1007 men and women, 18+ — all members of the Impulse Research proprietary online panel. The Impulse Research proprietary online panel has been carefully selected to closely match US population demographics and the respondents are representative of American men and women 18+. Research was conducted in August 2014. The overall sampling error rate for this survey is +/-3% at the 95% rate of confidence