Influences for Planning an Ethnic-Inspired Feast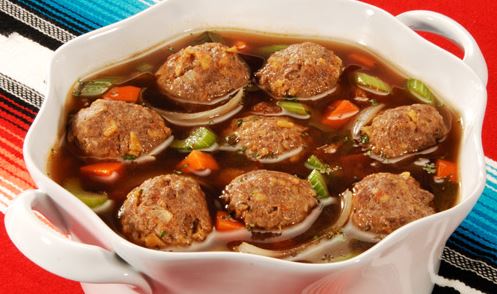 American consumers are branching out from their average food fare and embracing cultural influences from around the globe. These influences differ in cuisine styles whether the meal is a steaming hot bowl of miso soup, peppery pork tacos, a tender lamb gyro or sweet and spicy pad Thai; the ingredients and flavors tell an exciting story about the people of the world[1].

Communities are looking for more diverse, colorful and flavorful dishes[1] and we wanted to let you in on four flavors that have been taking over America's restaurants, kitchens and groceries[1]:
Ch-ch-Chilies: America is craving heat in a big way and has become obsessed with discovering chile varieties and incorporating them into grilling, smoking and pickling techniques to boost its heat index.
Modern Masala: Appreciation for richly-spiced cuisine and Indian curries with bold flavors and spice blends—imagine cumin, cardamom, cinnamon, black pepper cloves and ginger.
Mexican Meals: Populations are embracing authentic Mexican cuisine, specifically bright, daring and casual fare like tomatillo sauce drizzled over chicken carnitas.
Brightly Brazilian: The spotlight is on Brazil and its dynamic melting pot of culinary influences from Europe, Africa, and Asia that illuminate vibrant flavors and traditions of each country.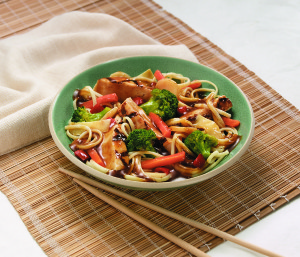 When in the mood for a taste of India, Mexico or Asia, no need to rush to a restaurant, order take-out or stress over preparation, simply stock the freezer with all of your favorite global goodies. Exploring ethnic cuisines can be super simple and a unique switch-up to your weekly meals when done right— so join in on the exploration and designate one night a week to focus on a new, ethnic dish. Decide your food type (Indian, Mexican, Asian), choose the dish (Vegetable Curry, Chicken Enchiladas, Tofu Stir-Fry) and lastly add ingredients like fresh herbs and spices.[2] To get you in the global mindset, here are a few worldly, delectable meal options and products that are ethnic-inspired:
How will you explore the flavors of the globe this week— noodles from Asia, curry from India, spices from Greece or heat from Mexico? Can't decide, then choose a new one each week for a fun, family surprise!