Ignite your Taste Buds with Hot & Spicy Food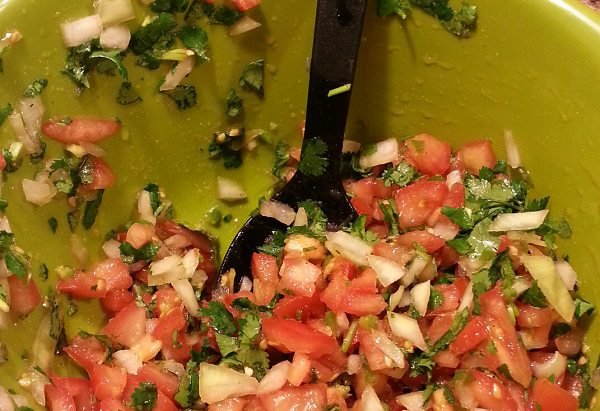 Raise your hand if you like spicy food. According to a report from 2013, more than 54 percent of people said that hot or spicy foods are appealing, compared to 48 percent in 2011 and 46 percent in 2009[1]. While millennials are most likely to crave spicy foods, these hotter foods are gaining popularity across nearly all age demographics[1]. In celebration of International Hot & Spicy Food Day, the Easy Home Meal team wanted to share their favorite recipes and frozen foods that pack on the heat!
Julie~
There's always something spicy going on at my house. I attribute a small amount of our love of hot food to the fact that my brother lives in Arizona. From the time my son was in kindergarten, we've visited Arizona every year (that's like 15 times.) We've been all over the state and tried all kinds of food (including cactus). But nothing beats hot, spicy, authentic Mexican food. Mmmm!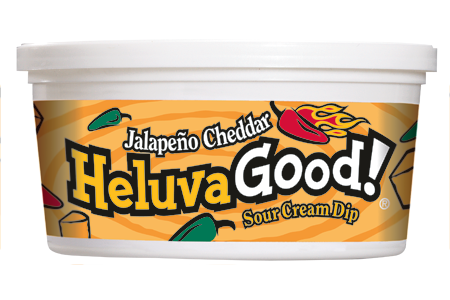 In fact, the go-to snack at my house is chips and salsa. If we could only eat one salty snack for the rest of our lives, that's what it would be. A little Heluva Good! Jalapeno Cheddar Sour Cream Dip is a tasty alternative, too.
The one dish that regularly shows up on the weekly menu plan is my own version of chicken enchiladas. They certainly aren't what you'd call traditional enchiladas because I add black beans and corn – and wrap them in flour tortillas like a burrito. But they're covered in enchilada sauce, so they must be enchiladas. The best part is that it's easy to spice these up as much or as little as you want.
2 cups cooked, shredded chicken
2 cups Sargento Mexican blend cheese
1 cup of black beans, drained
1 cup of frozen corn, thawed
1 Tablespoon of Taco seasoning
1 10 oz. can of red enchilada sauce, mild or medium to taste
1 Tablespoon of diced pickled jalapenos or to taste
4 large flour tortillas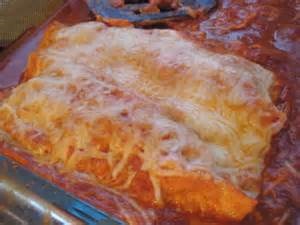 Heat oven to 350 degrees F. In a 9" x 13" baking dish pour just enough enchilada sauce to cover the bottom. Mix the chicken, ½ cup of cheese, beans, corn, taco seasoning, 1/3 of the can of enchilada sauce and jalapenos in a medium bowl. Heat tortillas in the microwave according to package directions. Divide the chicken mixture into 4 servings and wrap in tortillas, being sure to tuck in the ends, and place in the baking dish seam-side down. Completely cover the tortillas with remaining enchilada sauce. Sprinkle remaining cheese over the top. Bake for 15-20 minutes until heated through.
Roxanne~
I don't know about you, but I'm a big fan of hot and spicy food—as long as it's not too hot, of course. What I love the most: buffalo. I'm a HUGE buffalo wing girl, I mean, I could seriously eat them everyday if it wasn't frowned upon. And the same thing goes for Buffalo Chicken Dip—mmm my mouth is watering just thinking about it!
On Christmas Eve, my mom and I were in charge of making the meal for her side of the family. I thought it'd be fun to make a spread of dips and bite-sized appetizers to go along with the main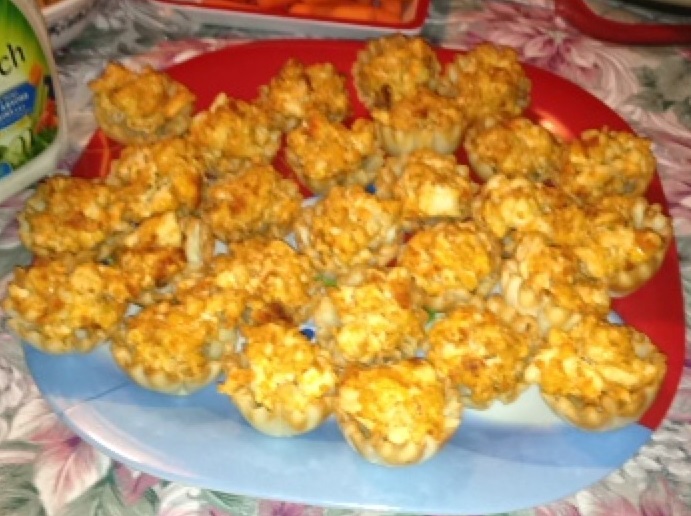 course instead of ordinary side dishes. Since I love buffalo so much and have been on a kick of using Athen's Mini Fillo Shells, I came up with this recipe concept and kind of just went with it, hoping for the best. Anyways, here is my recipe I'll call "Buffalo Chicken Bitez" (super original, right?):
2 pkgs. Athens Mini Fillo Shells
2 cups Tyson Buffalo Style Boneless Chicken Wyngz – Any'tizers Snacks, cut into small bite sizes
1 cup shredded cheddar cheese
4 oz. cream cheese, softened
Ranch or blue cheese dressing (optional)
Preheat oven to 350 degrees F. Heat half of the bag of chicken in the microwave until warm so it's easy to cut into small pieces. Combine chicken, cheddar cheese and cream cheese in a large mixing bowl. Fill each of the 30 shells with chicken mixture. Arrange the shells on a cookie sheet. Bake for 12 minutes or until edges are lightly browned. Serve immediately with ranch or blue cheese dressing (whatever your preference).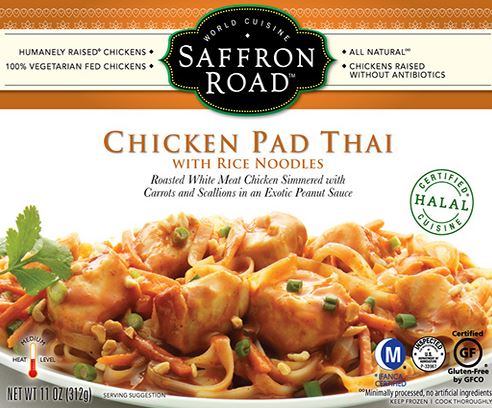 Besides my infatuation with buffalo, I'm beginning to expand my palate and try other worldly cuisines that are known for their spicy foods. My new found love is Thai food. I'm not kidding you, Saffron Road's Chicken Pad Thai tastes just like an authentic Thai restaurant's dish. It's incredible, but boy did it make me sweat!
In closing, I feel it's totally appropriate to end with the famous lyrics of one of my favorite childhood girl bands, "Spice up your life!"
Natalie~
Can you believe it's mid-January already?? Well it's also International Hot and Spicy Food Day (who knew?)! I'll be the first to admit I'm not crazy about fiery ingredients that make your eyes water and your nose run, but I'm definitely not opposed to using a little bit of spice in my cooking. One thing my mom has been making for years is what I simply refer to as Homemade Salsa. It's a fresh salsa she has come to perfect that's SO tasty and perfect with lime chips, carnitas, tacos, you name it! The best part is that when you're making it, you can decide how much jalapeno (aka hotness) to add. I like to use a small jalapeno, whereas my mom dumps in two jalapenos and still says "there's not enough heat!" To each his own.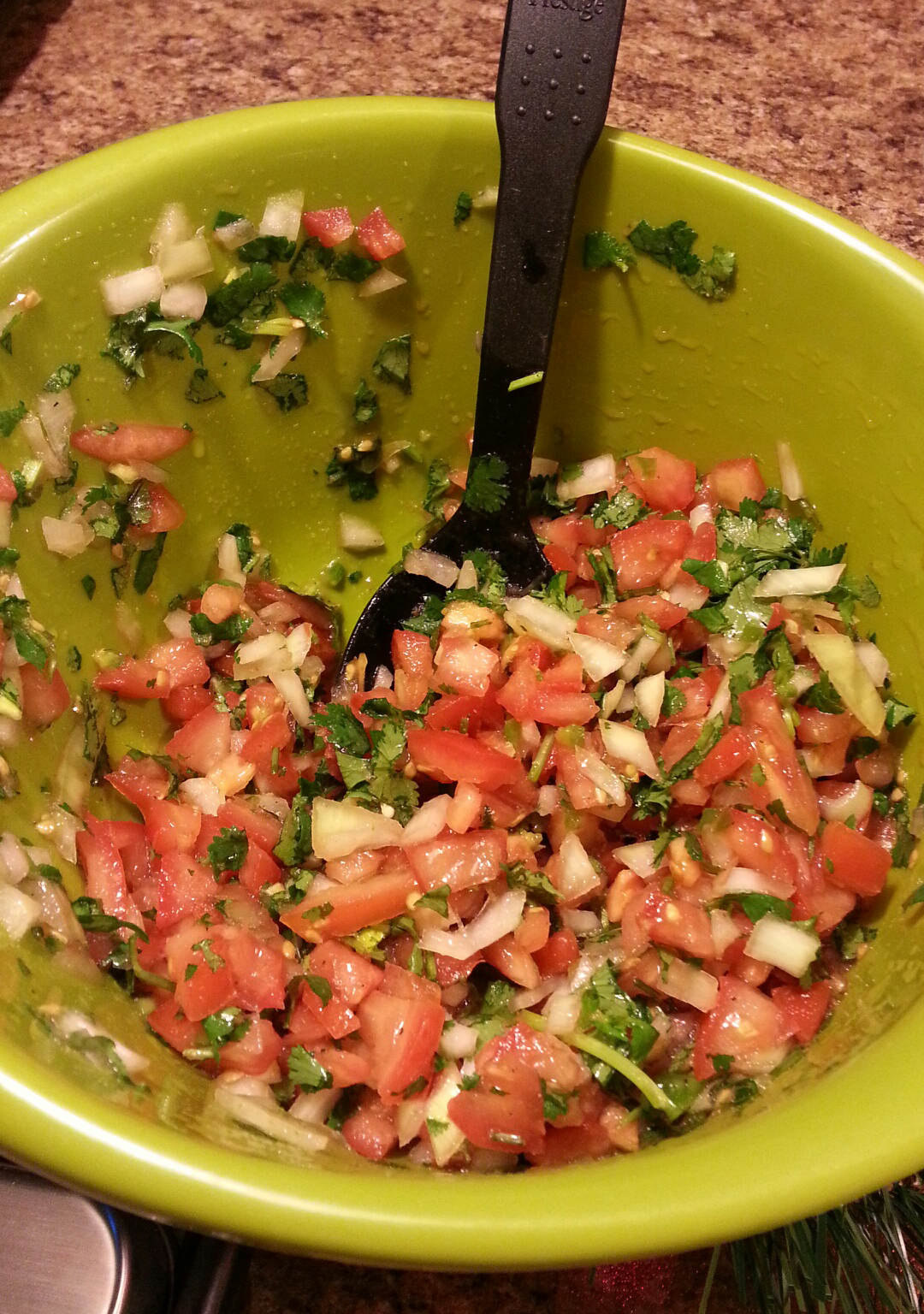 This salsa recipe is labor-intensive but well worth it. I did come across this awesome product in the frozen aisle that cuts down on prep time—pre-chopped onions from Pictsweet. It saves time by not having to chop one less thing (saves tissues from not crying while chopping onions 😉 ) and reduces waste since you simply put back what you don't use! Check out the recipe here:
6-8 beefsteak tomatoes, chopped (or whatever variety you prefer)
1-10 oz package Pictsweet pre-chopped onions, thawed
1-2 jalapenos, minced in a food processor
1 bushel cilantro, diced
½ tablespoon minced garlic
1 tablespoon lime juice
salt, to taste
pepper, to taste
This recipe is so flexible! Simply add more or less of your favorite ingredients to cater to your preferences. Honestly, my mom and I make it to however we think looks good. It's all about the ratio of red to white to green. Blend all ingredients together and enjoy immediately, or cover and let sit in the refrigerator to let the flavors blend.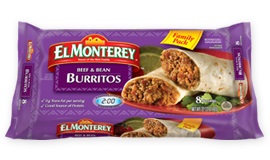 I love to enjoy my mom's Homemade Salsa with tortilla chips or with these convenient, delicious Beef & Bean burritos from El Monterey—throw some cheese on top, heat 'em up in the microwave and cover with salsa for a mouthwatering, "hot & spicy" dinner! 😉
Judy~
Our family definitely enjoys hot and spicy foods, and we are constantly making our "regular" foods spicy by adding lots of hot sauce . Whether it's Tabasco, Frank's, Texas Pete, Crystal or a host of other spicy sauces that continually pass through our doors—we love them all!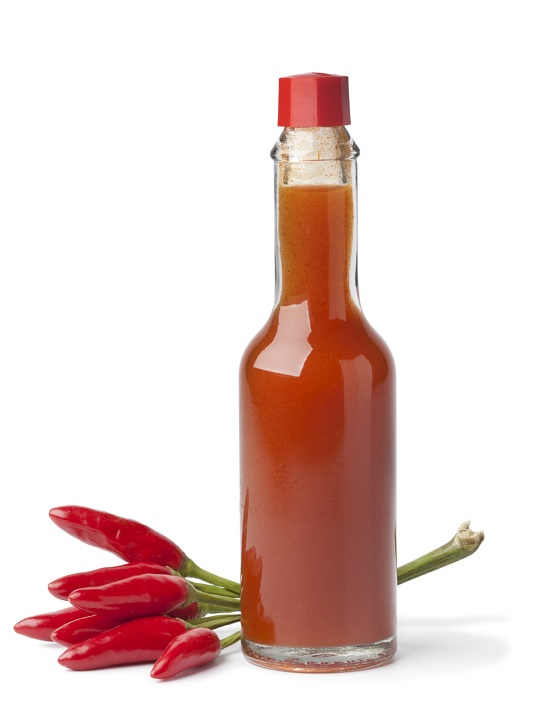 We have historically used hot sauce like catsup in our home—serving it at breakfast, lunch and dinner, with french fries, pizza, chicken, hamburgers, soups, sandwiches and more. One of our favorite foods that we feel hot sauce pairs well with are eggs. And as a family, breakfast has always been a favorite meal…especially on weekends when there is plenty of time to also enjoy a cup of coffee and catch up on the news together. Whether we are scrambling or poaching the eggs, making omelets with lots of cheese or enjoying a tasty breakfast sandwich, hot sauce is a must to satisfy the gang.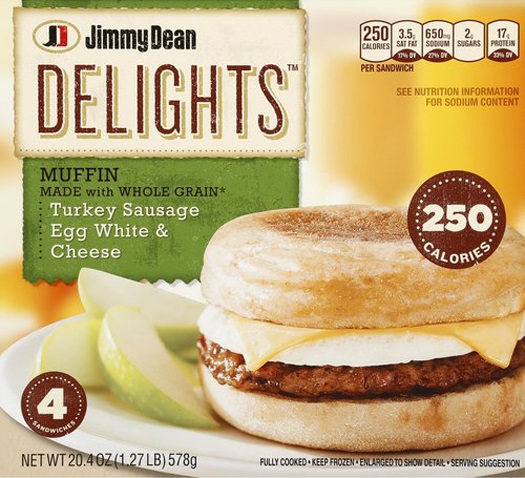 Over the years, as life has become more hectic and demanding, we rarely find the time to enjoy a leisurely breakfast anymore, but we still find the time to enjoy our hot sauce on eggs—thanks to the variety of new fully prepared breakfast sandwiches you can find in the frozen food aisle. These delicious sandwiches are ready to heat and eat—and top with hot sauce—in minutes, providing a very quick and great way to start the day (and for only around 200 calories!) A couple of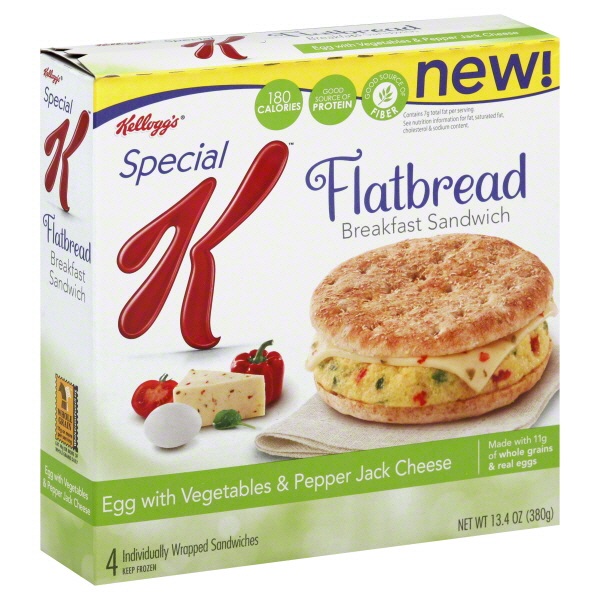 favorites we highly recommend: Kellogg's Special K Flatbreads and Jimmy Dean Delights Breakfast Sandwiches. Try them (with or without the hot sauce!)—you won't be disappointed.
What's your favorite hot and spicy food? Share it in the comments below and be sure to join the rest of the world in celebrating International Hot & Spicy Food Day!
[1] http://business.time.com/2014/01/03/why-spicy-is-the-most-profitable-new-trend-in-food/