How to be a SMART Snack-er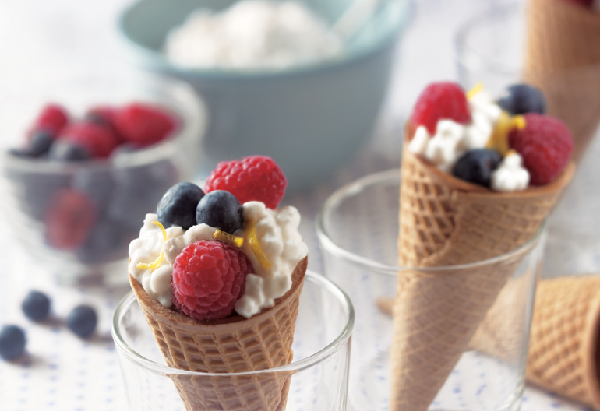 With the school year quickly approaching and children from preschool to high school heading back to the classroom, summer schedules are switching over to those filled with earlier bedtimes, jam packed days and long awaited weekends. Once a new school year begins, many families are tasked with conforming their laidback, relaxing schedule to one with more structure. Even though weekdays now start early in the morning and may go late into the evening due to extracurricular activities, the implementation of healthy habits are crucial!
One healthy habit that could be weaved into any child's lifestyle starting at a young age is how to properly snack throughout the day. When dropped off at school, learning is the priority of all students and is fueled by healthy meals and snacks.[1]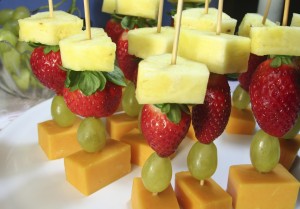 These may be harder for some to develop, but we have just the tool for you. Become S-M-A-R-T in your approach and you will see your family grow and mature into healthy and mindful adults:[2]
S: Structure- Implement a snacking schedule that becomes part of the family routine. When everyone expects a snack at a certain time of each day, they will be less likely to make impulsive choices to satisfy hunger.
M: MyPlate- Take advice from the MyPlate recommendations and incorporate fruits and vegetables into half of your snack portion.
A: Attitude- Since children need high-energy and nutrition to fuel their growing bodies and minds, get them to understand the snacks they consume must provide these attributes.
R: Roles- Maintain a structure where parents decide when and where snack time takes place and children decide how much and if they will eat the snack.
T: Try It- Encourage your family to try new foods and pair their favorites with a new addition every once in a while to ease them into expanding their palette.
To get you in the spirit of S-M-A-R-T snacking and prepared for your next shopping trip, we wanted to arm you with some of our favorite sweet, savory and convenient options and ingredients found in your local grocery's frozen food aisle and with dairy aisle inspiration:[3]
What's your go-to snack during the school year— is it refrigerated products such as yogurt and string cheese or frozen snacks like pizza bagels for the inevitable return of hungry kids? Any snack strategy you decide to implement into your lifestyle is great, but remember, always be a S-M-A-R-T snacker!
[1] http://www.desmoinesregister.com/story/life/living-well/2014/08/04/teach-children-healthy-snacking-habits/13524077/
[2] http://www.desmoinesregister.com/story/life/living-well/2014/08/04/teach-children-healthy-snacking-habits/13524077/
[3] http://www.kraftrecipes.com/yourkids/kids-nutrition/snack-ideas-for-kids.aspx