How the Frozen Food Section Defines Quality Meals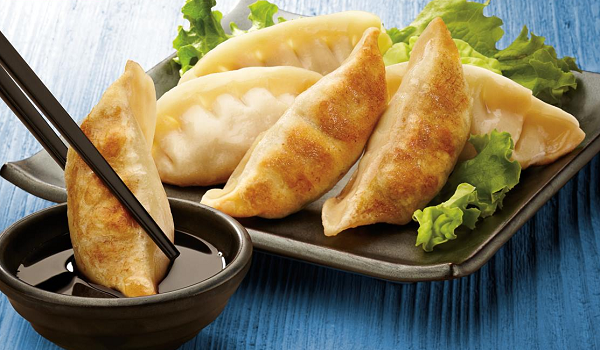 The leaves are beginning to change, the kids are back into school routines and, dare we say it, the holiday season is on the horizon. We have officially entered the fall season! To us, fall is defined by quality meals. The idea of a quality meal means so many different things to different people, whether it's delicious food, time with family, wholesome ingredients or nutritious meals, and all aspects are equally important.
We've come to learn and love that frozen foods are key to feeling good about quick, quality meals that win back time with your family. After all, frozen foods have such diverse and unique attributes – they are real, filled with bold flavors, reflective of culinary traditions from around the world and can help reduce food waste and manage consumers' food budgets.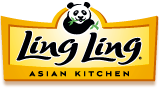 With such great benefits and so many possibilities, it's no surprise that so many frozen brands are built upon stories that show how important quality is to those responsible for bringing wholesome products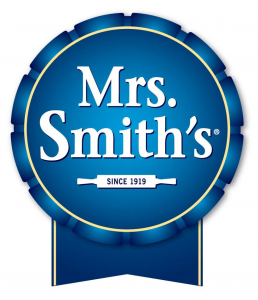 to you and your family. As just a couple of examples, Ling Ling Asian Kitchen and Mrs. Smith's are two brands – with delicious products! – that came to be as a result of families wanting to share their quality meals.
In the true spirit of Fall Quality Meals, Ling Ling Asian Kitchen started with a small Taiwanese family that had a passion for potstickers. These little pockets of deliciousness were lovingly rolled by hand, contained fresh, seasoned vegetables and were served daily at the family's restaurant. The appetizer became so popular that patrons urged the family to sell them frozen, so they might have them on hand to share with their own families, in their own homes. They obliged.
No surprise to the restaurant's local customers, the potstickers were a hit! They were able to distribute right away to local hotels, but soon after, this family business became one of the leading potsticker
manufacturers in the U.S. Today, the California's San Francisco Bay Area potsticker factory employs over 200 workers and makes about 110 miles worth of potstickers (if put end to end) each day. Fun fact: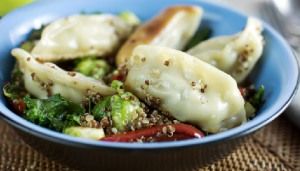 With production demand like this, these potstickers laid side by side could reach the moon in only 7 years! The company continues to evolve to meet the needs of families today, such as the more adventurous at-home cook who appreciates the help of premade products to put together wholesome meals that step outside the ordinary – like Ling Ling's Ancient Grain Asian Bowl.
While the company has indeed grown significantly since the days of the little Taiwanese restaurant, its mission is to put the same passion into making the potstickers for the millions of families that buy them. The dough is still made from scratch filled with all-natural chicken or pork and the freshest vegetables available… just as the family made them in their own kitchen.
A few thousand miles east, Mrs. Smith's found its start in Pottstown, PA. The company was officially formed in 1925, but the story goes back a few years prior, when Robert Smith began selling his mother Amanda Smith's pies at the Pottstown YMCA. Robert, the youngest of Amanda Smith's nine children, received a "Worthy Boy" membership to the YMCA in 1919 at age 17 and shortly thereafter opened a small food stand in the lobby, where he sold snacks and pies from local bakeries. Knowing Amanda's reputation among friends and neighbors for delectable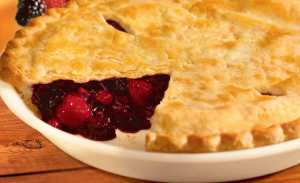 pies, Robert convinced his mother to bake pies for him to sell, as slices and whole pies, at his food stand. Fittingly, the company was eventually incorporated as Mrs. Smith's Delicious Homemade Pies, Inc. and would later earn the tagline, "the taste that takes you home."
With the pies growing in popularity at the YMCA, Robert leased a small storefront, convinced his mother to quit her job as a hotel maid and installed a commercial oven to meet growing demand. He later borrowed funds from a local doctor to purchase a Dodge coupe that he fitted with a pie rack for transporting product to area restaurants and stores, and Robert, Amanda and their flaky, flavorful, unbeatable pies never looked back.*
Quality, as we've seen, is different for everyone and can encompass so much. What does quality mean to you? What quality meals will you be making and/or enjoying this fall? Share with us in the comments below!
---
*Ever wonder where Mrs. Smith's iconic blue ribbon logo came from?
In the 1980s in Iowa, a woman was well known for her entries into the pie contests at the Iowa State Fair. One year, too busy to make pies, she chose not to enter the contest. She did, however, bake a Mrs. Smith's Original Flaky Crust Peach Pie for the fair's bake sale. When the judges of the pie contest inquired about the pie from this well-known entrant, someone retrieved the unsold peach pie and entered it for her, not knowing it was in fact a Mrs. Smith's pie. The well-known baker was later astonished to hear over the loudspeaker that her peach pie had won the blue ribbon! Since that time, Mrs. Smith's pies have won numerous blue ribbons at the American Pie Council's National Pie Championships… and the company has deservedly adopted the ribbon as its logo.