How Brunch Turns Sunday into Funday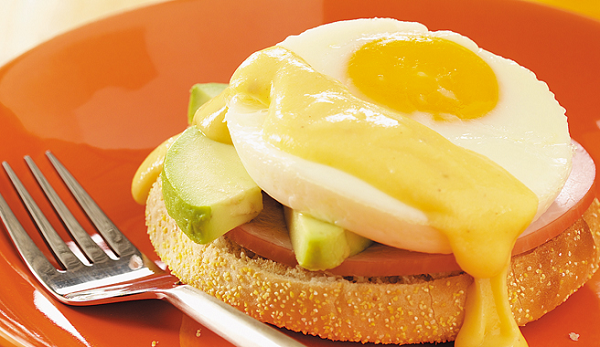 What's better than a leisure brunch on a Sunday? We can't think of many things that top this "Sunday Funday" activity and we're glad that much of the population is jumping on board.
Did you know, the word brunch first appeared in print in the U.S. nearly 120 years ago and was originally described as "a wealthy, drawn-out elaborate affair"?[1] Now, over a century later, brunch is becoming increasingly popular, with more and more restaurants serving midday weekend fare as well as groups of friends getting together for their own potluck versions.
Wondering how to turn Sunday into Funday every weekend? Here are some classic and creative brunch foods to bring for your next meal + modifications for each, so you'll never get stuck in a recipe rut:
Try this: Make it Greek with feta cheese, black olives and artichoke hearts.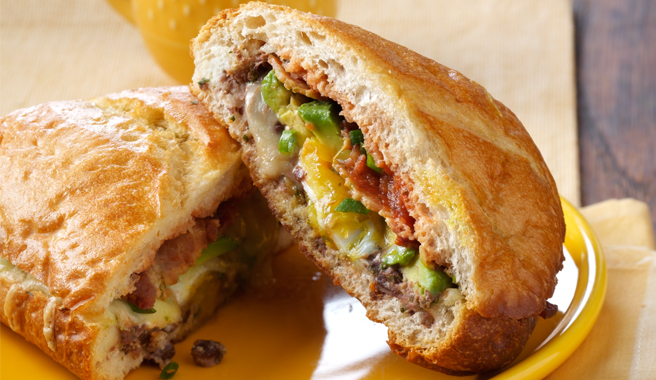 1. You can use leftover frozen rolls you already have in the freezer.
2. Use ingredients you have on hand for the filling—like frozen spinach, frozen chopped peppers and sour cream.
Try this: Add ready-made shredded hash browns (from the frozen food or dairy aisles) for a heartier meal.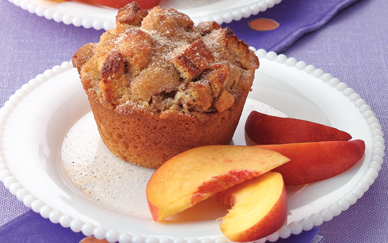 Try this: Add in your favorite nut variety for a bit of crunch!
Avocado Eggs Benedict—Top with bacon, avocado and cheese to celebrate National Eggs Benedict day on April 16.
Try this: Amp things up and mix in seafood like shrimp or crab. Don't forget that National Eggs Benedict Day is Thursday, April 16th!
And you can't have brunch without alcohol beverages: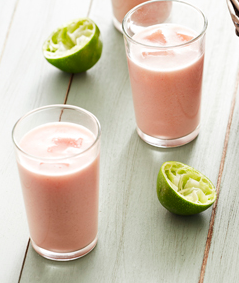 Try this: Swap out the strawberries for a variety of frozen options: peaches, raspberries or blueberries.
Mimosas— the classic mimosa = champagne + orange juice.
Try this: Have a mimosa bar at your brunch!
1. Stock up on other kinds of juices besides orange juice (pineapple, cranberry, orange-pineapple, grapefruit, etc.) for fun twists on the classic mimosa.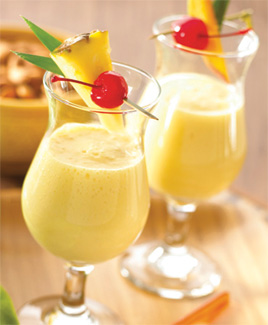 2. Have frozen fruit such as strawberries, peaches, cranberries, mango or bananas to give mimosas an extra burst of flavor and to keep them cold without watering them down!
*Not a fan of champagne? Try this yummy Coconut Cooler Cocktail Smoothie with rum!
Coffee

— coffee is a morning (or any-time of the day) staple for many, but it doesn't have to be boring.
1. If you're hosting a brunch, have a variety of liquid coffee creamers to choose from, and don't forget the whipped cream topping!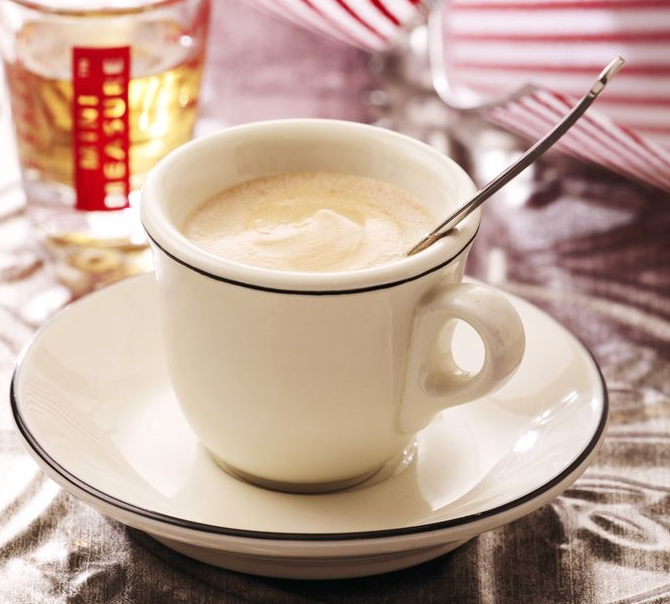 2. Skip the coffee and go straight for the espresso with Hot Buttered White Chocolate Caramel Espresso, which can be made adult-friendly with rum.
3. For those non-coffee drinkers, liquid coffee creamer comes in handy for these Creamy & Dreamy Martinis-in Caramel Hazelnut, Vanilla and Coffee!
What will you be making this weekend at your relaxing and oh-so delicious brunch? Let us know in the comments below. Happy brunchin'!
---
[1] http://www.washingtonpost.com/blogs/wonkblog/wp/2015/04/10/how-brunch-became-the-most-delicious-and-divisive-meal-in-america/