Go Green this Earth Day – and Every Day!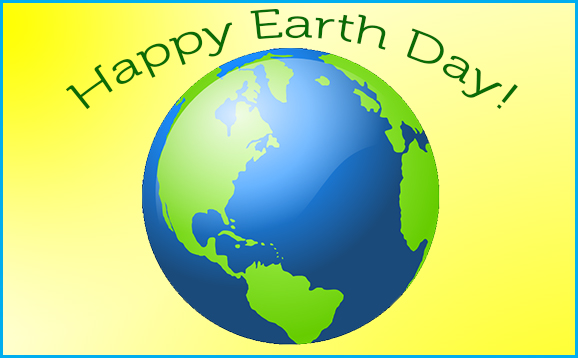 It's April 22nd, which you may or may not know as Earth Day! Responding to global warming and other environmental degradation, Gaylord Nelson (a Wisconsin Senator) called for an environmental teach-in to be held on April 22, 1970. This Earth Day involved over 2,000 colleges and universities and roughly 10,000 primary and secondary schools. The main purpose of the day was to promote environment awareness and reform. Earth Day is intended for all of us to recognize how we influence our limited resources from our planet[1].

Fun Earth Day Activities for kids: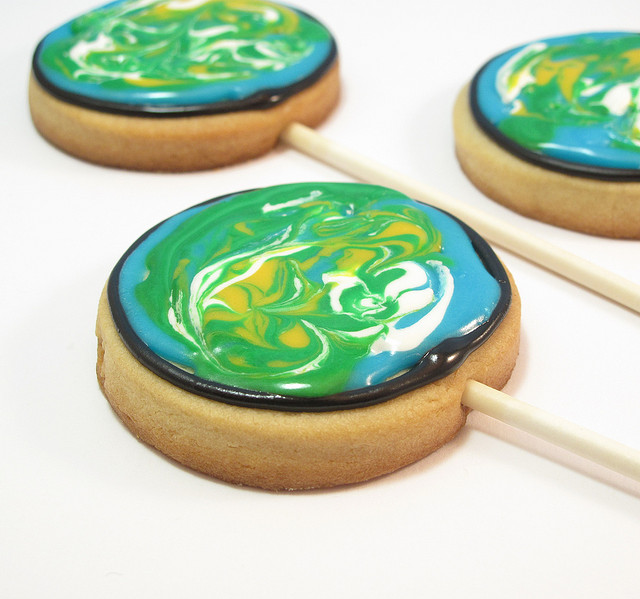 Earth Day cookies give you a very tasty way to show how much you care about the planet! To make them, simply bake up some ordinary sugar cookies from refrigerated cookie dough, then swirl together blue/green/yellow/white frosting using a toothpick to create something that looks like the earth! The sticks are optional, but everything is more fun when you put it on a stick[2]!

Reuse your egg cartons to create these cute lady bugs for a perfect addition to any sort of earthy scenery you might be crafting up in the spirit of Earth Day. Fun and simple to make[3]! You could also use an empty egg carton as an easy palette for holding craft paints.
Recycle your Old Orchard juice containers, repurpose or "upcycle" them, take pictures of your creation and enter Old Orchard's Upcycle Challenge for a change to win free juice for a year! Check out their Reduce, Reuse, Recycle Pinterest board for inspiration.
So how can families actively participate in Earth Day, and every day after that? Here are some ideas to recycle, reduce and reuse:
Use real plates and silverware when eating. Yes, someone will have to wash dishes and that can be the automatic dishwasher which is more energy efficient than a person. You'll notice your trash volume will decrease immediately.
You could also recycle your favorite liquid coffee creamer containers and use them to put your favorite snacks in – with an easy-open lid for quick access[8]!

It's not just about what you use – it also means the things you EAT! According to the National Resources Defense Council, the United States wastes about 40 percent of edible food. Bring the family together and tune in for "Just Eat It, A Food Waste Story", a new environmental documentary showing just how much food goes uneaten, airing tonight on MSNBC at 10pm EST.
Using frozen foods are a great way to reduce food waste. Everything is 100% edible – you're not paying for stalks, skins and pits. You can use only what you need and put the rest back in the freezer for another time. And there's less spoilage as frozen fruits and vegetables can last up to 9-12 months.
Sustainable shopping:
Other ways to get involved in Earth Day and the community:
Attend an upcoming Green Festival Expo in a major city near you! This "marketplace" event brings together green companies, brands and organizations to showcase their products and share with people how to live healthier, more sustainable lives. You'll join people who live and breathe "green" and are excited to share their products, eco-tips and more.
Join the conversation – @Momsandbrands is hosting an Earth Day Twitter party today at 7pm ET where they'll discuss the best organic and sustainable products, as well as prize giveaways for participants.
Pledge to give back to the earth and plant a tree or donate a plant through Forest Nation.

Finish up your Earth Day celebrations with this twist on the typical "dirt" dessert—Dish of Dirt!
What will you do this year to celebrate and take part in Earth Day? Share your ideas or plans in the comments section below!
_______________________________________
[1] http://www.apples4theteacher.com/holidays/earth-day/about.html
[2] http://earthday2015.com/earth-day-cookies/
[3] http://earthday2015.com/egg-carton-lady-bugs/
[4] http://www.whitewave.com/why/reducing-our-footprint/every-little-step-makes-a-difference
[5] http://www.reuters.com/article/2015/04/21/ca-repurpose-idUSnBw215494a+100+BSW20150421
[6] http://blog.epa.gov/epaconnect/2015/04/earthdayeveryday/
[7] http://www.reusethisbag.com/25-reasons-to-go-reusable.php
[8] http://www.stockpilingmoms.com/2012/08/pinterest-daily-pin-diy-containers/#_a5y_p=985998