Get Peppy for National Soft Pretzel Month!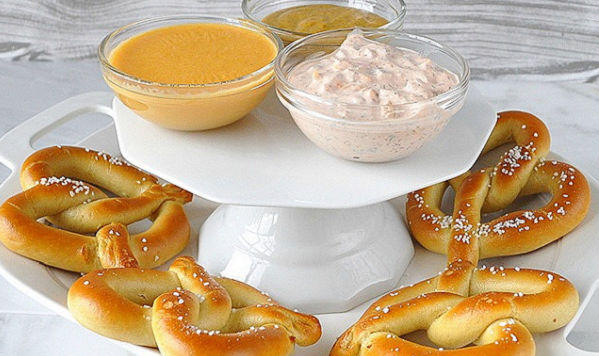 Now is the time to celebrate the creation of the doughy, salty (or sweet) snack we have all come to love so much—it's National Soft Pretzel Month! Soft pretzels are a snack that everyone enjoys, and with so many ways to eat them and ways to transform them into something even more delicious, the possibilities are endless. Keep scrolling to see some of the best frozen pretzels, as well as some scrumptious pretzel recipes you can whip up for yourself and the family. This is a holiday you are not going to want to miss out on!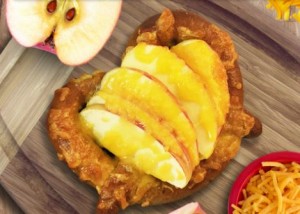 Before jumping into things, there are some fun facts you should know about this twisted snack.The tale goes that pretzels are dated back to around 610 in ancient Italy where a Monk baked strips of dough into the shape of a child crossing their arms in prayer. Pretzels then became a food of good luck. They were even once considered by Catholic's to be the "official food of Lent." By the 16th century, it became a tradition to eat pretzels on Good Friday[1].
Some other fun facts[1]:
On New Years Day in ancient Germany, children would hang pretzels around their neck in order to bring good luck into the new year.
About 80% of pretzels in the U.S. today are made in Pennsylvania.
The average American will consume about 5-pounds of pretzels per year. However, Philadelphia residents nearly triple that, consuming a whopping 12-pounds of pretzels per year!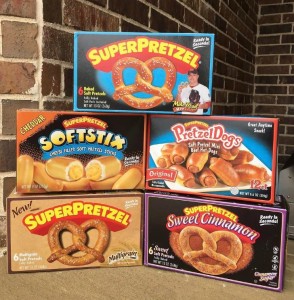 Now that you have some background on where these delightful snacks came from, lets dive in!
–  SUPERPRETZEL has a variety of pretzels for everyone! Between their traditional soft pretzels; Softstix—which are pretzel sticks filled with gooey cheese; pretzel bites; multi-grain pretzels and PretzelDogs—hot dog-filled pretzel bites.
–  For an organic soft pretzel option, pick up a box of Rudi's Organic Bakery Multigrain Organic Soft Pretzels!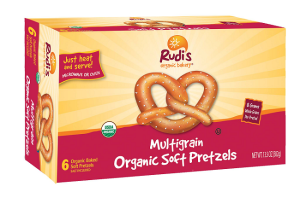 –  We're also a fan of these Hanover Baked Soft Pretzels!
We love the versatility of soft pretzels from the freezer aisle:
Now we want to hear how you like to enjoy your soft pretzels! Share with us in the comments below 🙂
---
[1] http://www.todayifoundout.com/index.php/2013/06/the-history-of-pretzels/