Get Grilling for National Barbecue Month!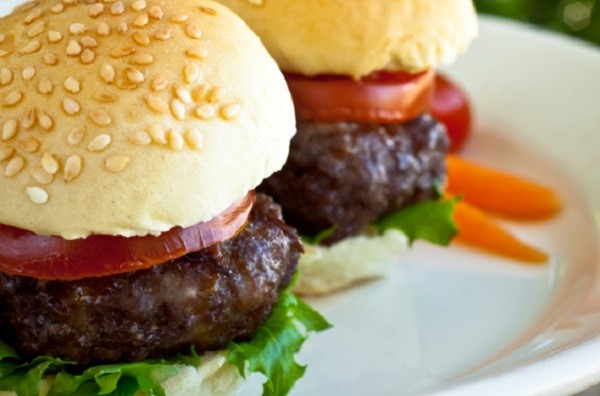 Between all of the holidays and special events, May is a jam-packed month full of delicious food occasions—not to mention it's also National Barbecue Month! Who doesn't love the smell and taste of outdoor grilling? With grilling season upon us, running from May-September, 85 percent of consumers say burgers are the top choice for any BBQ. But before you fire up the grill, it's important to get a refresher on how to prepare your grill and the tools you need to have a safe and successful barbecue! 
As you gear up for a cookout, you should think of your grill as an extension of your kitchen. Follow these simple tips from Kraft Foods to prep your grill and the tools you need for the barbecue season:
BBQ Tips for Getting Your Grill Ready
•Most barbecue manufacturers recommend that your BBQ be cleaned thoroughly at least once a year. This is on top of your usual cleaning after every use.
•Remove the grates and wash with hot soapy water.
•Wipe down the connections, lines and lid (inside and out) with hot soapy water.
•Remove old or dirty lava rocks and replace with new ones.
•Check the burner. If it looks good visually, light the BBQ and make sure it is supplying an even flame. If not, then replace it. Most burners only last about 2 seasons, depending on how often you use your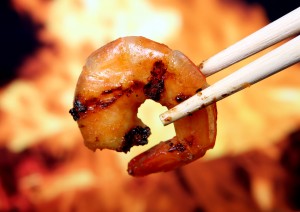 BBQ.
•While the grates and lava rocks are out, clean up any grease or ash that may have accumulated on the bottom of the barbecue.
•Clean the Venturi tubes that supply gas to the burner. Bugs, dirt and grease can clog them over the winter and prevent full gas supply from coming through. Check your owner's manual for the recommended cleaning technique for your grill.
•Check your cleaning brush, BBQ mitts and utensils. If any are worn or dirty, replace with new tools.
BBQ Tools & Accessories
Wide spatula: Burgers, chicken pieces, steaks and veggies take a turn for the better with a wide metal spatula.
Grill tongs: For turning sausages and franks, but also scallops, shrimp, tortillas/pitas.
Meat fork: For lifting large roasts and whole birds once they're done cooking. Also helps with carving.
Grill brush: Brass bristles resist rust and won't scratch porcelain enamel. Steel brushes are better for cast-iron grates.
Basting brush: We recommend natural boar bristles (nylon bristles will melt if they touch the cooking grate) and a long handle. Always wear a mitt when basting, in case of flare-ups.
Barbecue mitts: Long-sleeve, flame-resistant mitts protect your hands and forearms. Use two when lifting roasts.
Meat thermometer: Invest in a quality one. Most are a probe you can stick into the center of the meat for a quick read and cannot be left in the meat. Others can be left in if the probe is attached to a wire that runs outside the grill. These usually have an alarm that sounds when the food reaches the desired temperature.
Spray bottle:  A spray bottle full of water is handy to keep around in case of small flare-ups while you are cooking. Use water sparingly to avoid steaming your food or putting out the fire.
Nice additions: 
•A super wide spatula designed for turning whole fish.
•Skewers make turning small foods quick and easy. Soak wooden/bamboo ones for 30 minutes in water before loading them.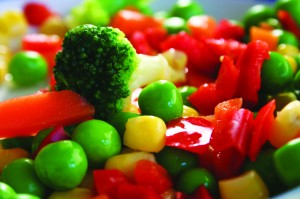 •A vegetable wok/grill topper makes grilling small and delicate vegetables easy.
Cleaning tips: 
•Wash tools with hardwood handles by hand to preserve wood finish.
•Wash natural-bristle basting brushes by hand. Use plenty of hot, soapy water to wash oils out and rinse well. Smooth the bristles and air-dry completely.
As many of you prepare for cookouts and grilling out, it's important to remember that a fun barbecue is a safe barbecue. Follow these safety tips:
Grilling Safety Tips

• Propane and charcoal BBQ grills should only be used outdoors.
• Never leave your grill unattended.
• Position the grill well away from the home, deck railing and out from under leaves and overhanging branches.
• Place the grill a safe distance from lawn games, play areas and foot traffic.
• Keep children and pets away from the grill area: declare a three-foot "safe zone" around the grill.
• Put out several long-handled grilling tools to give the chef plenty of clearance from heat and flames when cooking.
• Periodically remove grease or fat buildup in trays below the grill so it cannot be ignited by a hot grill.
Charcoal grills
• There are several ways to get the charcoal ready to use. Charcoal chimney starters allow you to start the charcoal using newspaper as a fuel.
• If you use a starter fluid, use only charcoal starter fluid. Never add charcoal fluid or any other flammable liquids to the fire.
• Keep charcoal fluid out of the reach of children and away from heat sources.
• There are also electric charcoal starters, which do not use fire. Be sure to use an extension cord for outdoor use.
• When you are finished grilling, let the coals completely cool before disposing in a metal container.
Propane grills
• Check the gas tank hose for leaks before using it for the first time each year. Apply a light soap and water solution to the hose.
• A propane leak will release bubbles. If your grill has a gas leak, by smell or the soapy bubble test, and there is no flame, turn off the gas tank and grill. If the leak stops, get the grill serviced by a professional before using it again. If the leak does not stop, call the fire department.
• If you smell gas while cooking, immediately get away from the grill and call the fire department. Do not move the grill.[i]
Now that you have the tools and the knowledge you need to throw the perfect cookout, it's time to get inspired! Get grilling inspiration for your next barbecue from Mr. Food Test Kitchen!
Or try out their latest grill-friendly recipe: Texas Spinach Melts!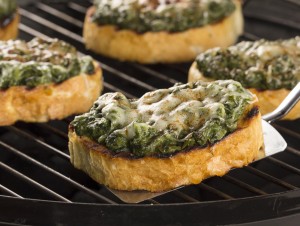 Happy grilling!
About Kraft Foods
Kraft Foods Group Inc. is an American grocery manufacturing and processing conglomerate headquartered in the Chicago suburb of Northfield, Illinois. Kraft Foods is a member of the National Frozen and Refrigerated Food Association, and some parts of this post originally appeared on BBQ Tips for Getting Your Grill Ready and BBQ Tools & Accessories.
[i] http://www.nfpa.org/safety-information/for-consumers/outdoors/grilling/grilling-safety-tips