Frozen Food Takes the Spotlight on Serious Eats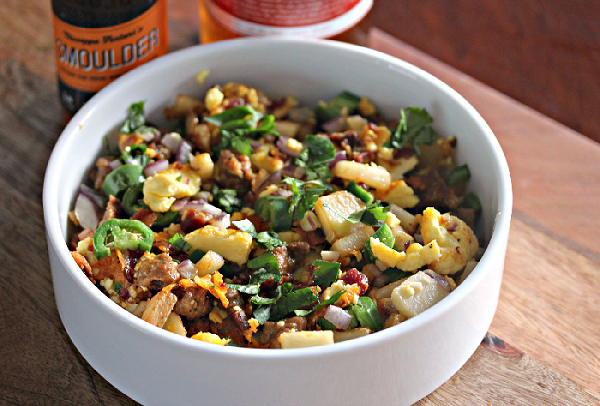 What better place to find meals than in the frozen food section of the grocery store? Whether it's breakfast, lunch, dinner, snack or even dessert, the freezer has every ingredient, shortcut and pre-made meal you could possibly imagine! Believe it or not, there's plenty of room for creativity with inspiration from the cool section of the supermarket. Our friends at Serious Eats took some of their favorite frozen foods and turned them into delicious masterpieces! 
 Fiery Jimmy Dean Meat Lovers Skillet With Fresh Jalapeños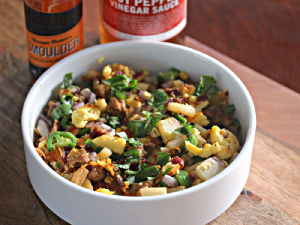 These Jimmy Dean Meat Lovers Breakfast Bowls come straight from the freezer as a combo that's already loaded with a mix of scrambled eggs, bacon, sausage and cheddar. You'll never have to skip breakfast again!
Tyson® Spicy Chicken Breast Tortas Slathered With Beans and Guacamole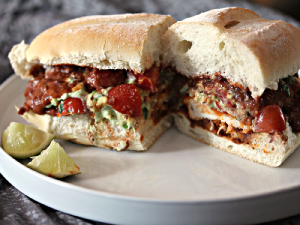 Crowd-pleasing Mexican tortas have the makings of an easy, wholesome meal. Here, crusty, torpedo-shaped bolillo rolls are slathered with bean dip, tucked with crispy split Tyson® Spicy Chicken Breast Patties and topped with a quick, creamy avocado spread and juicy tomatoes. Serve them with chips and salsa—or even a bowl of cream of poblano soup!
 Roasted Pictsweet Brussels Sprouts With Bacon, Onions and Balsamic Vinegar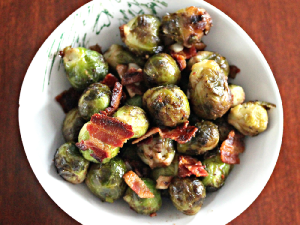 Love bacon? Try this unique recipe for Roasted Pictsweet Brussels Sprouts with Bacon, Onions and Balsamic Vinegar using frozen Brussels sprouts. It's a unique explosion of flavors that's sure to delight any palate!
Culinary Expert Billy Parisi Ups the Ante on Game Day With Freezer-Aisle Ingredients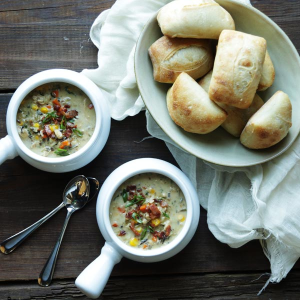 The cold weather is no match for a hot bowl of our Cool Food Panelist, Chef Billy Parisi's Chicken and Wild Rice Soup! Make it entertaining worthy by serving this hearty combination of vegetables and chicken in bread bowls using frozen rolls.
Pepperidge Farm Three-Layer Fudge Cake Bites With Quick Kahlúa Cream Sauce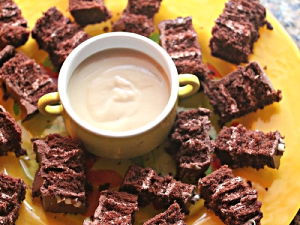 Doesn't Kahlúa and chocolate sound like a match made in heaven? This delectable dessert takes a chocolaty three-layered cake and cuts it up into bite size pieces to dip into an irresistible coffee-spiked Kahlúa cream sauce. It might be hard to stop indulging in this sweet and tasty treat!
Author and Blogger Katie Workman Puts Her Freezer to Good Use for Weeknight Meals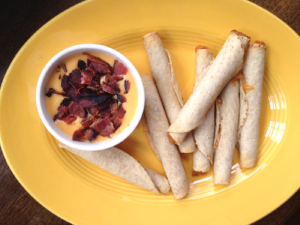 Our Cool Food Panelist, Katie Workman believes the frozen food aisle "eases less adventuresome dinners into creative meals." Try her Taquitos with Hot Cheddar Bacon Dip for a tasty appetizer that cooks in just minutes!
How do you put your own special twist on items from the frozen food aisle? Let your imagination run wild and share your own creations with us in the comments below!