Frozen Foods – Great for Balancing Meals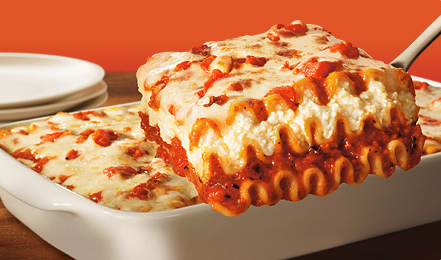 Why Frozen Is Your Meal-Planning Friend
You do your best to balance all parts of your busy lifestyle – your job, school, family, volunteering, exercise, and even a little "me" time, when possible. While juggling so many facets of life, it's hard to remember to keep a balanced diet. This is where frozen foods can be a reliable source for planning ahead and staying on track. Why? Many frozen foods are portioned to be nutritious and delicious.
Feel good about relying on frozen foods when planning meals:
Freezing is a natural method of preservation that helps upholds quality, prolongs shelf life and retains nutritional value by immediately locking in goodness. Check labels as many frozen foods don't contain preservatives like they used to.
Most frozen food is made by people with a passion for great food, like our Nestlé chefs and expert cooks in our big kitchens across the country.
According to the USDA, frozen fruits and vegetables are equally nutritious to their fresh and canned counterparts.
Frozen prepared entrées are a great way to get a jump start on creating a balanced meal. They are portioned to be delicious and nutritious…read the below comparisons of frozen foods and similar offerings at restaurant chains and you be the judge.
Keeping a wide variety of frozen foods on hand, including fruits, vegetables and nutritious frozen entrées, makes it easier to consume a varied diet. Planning meals that adhere to the MyPlate guidelines isn't difficult, but it does help to have some ideas to help you get started. Check out our Daily Meal Plan ideas through our Balance Your Plate program to help you get started. And start living balanced!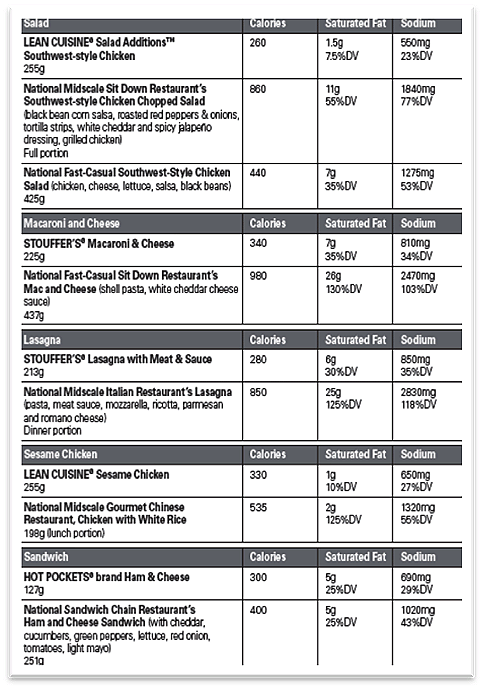 *nutritional comparison based on serving size.
About Nestlé USA
Named one of "The World's Most Admired Food Companies" in Fortune magazine for fifteen consecutive years, Nestlé provides quality brands and products that bring flavor to life every day. Nestlé USA, with 2012 sales of $10 billion, is part of Nestlé S.A. in Vevey, Switzerland — the world's largest food company with a commitment to Nutrition, Health & Wellness — with 2012 sales of $98 billion. 
Nestlé is a member of the National Frozen and Refrigerated Food Association, and this post originally appeared on the Nestlé Kitchen Meals website.