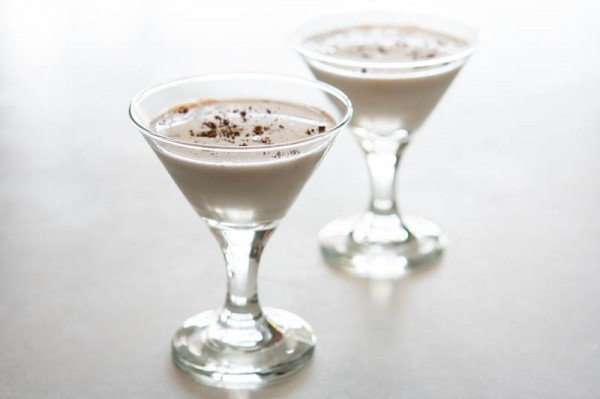 Come November 26, many Americans will be sitting down to a Thanksgiving feast with family, but the weeks leading up to this holiday should not be forgotten. Before heading out of town, grab a group of friends and have yourself a "Friendsgiving," or potluck style fall feast! "Friendsgiving" is the perfect opportunity to get together with friends to celebrate the holiday with lots of food, laughs and of course—drinks! From best friends, neighbors and work acquaintances, the more diverse group of people, the more exciting and unique the meal!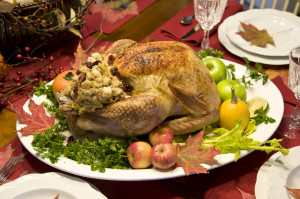 "Friendsgiving" has grown in popularity over the years, but many may assume the younger generation would take part in these feasts more often than older adults. But, a recent survey found that 11 percent of those ages 18-29 would be spending Thanksgiving with friends; compared to 18 percent of adults ages 30-39[1]. This shows that what was once a trendy way to enjoy the familial and nostalgic holiday is now accepted and celebrated by all generations.
When inviting friends over for the big day, plan ahead and create a menu that is low stress. Assign dishes from appetizers to desserts with items from the frozen and dairy aisles that are already prepped for you.
–   Give that "foodie" friend a versatile dish to boost the flavor with unique ingredients.
–   Task your "novice chef" friend to create a bite-size appetizer with festive entertaining twist.
–   Allow your "work frenzy" friend to bring a frozen dessert with a simple topping to share.
–   Ask your "cooking challenged" friend to pick up some vegetable steamer bags and a bottle of wine.
Whether you stick with the traditional fixins' like turkey, stuffing and cranberry sauce or experiment with new and improved recipes, bringing your closest friends together for a quality meal is just what you should be thankful for! To inspire what is sure to be a fabulous feast, here are some traditional and new-age recipes to wow your friends:
Snack-Size Starter: No matter the cooking skill, anyone can make Kickin' Popper Bites using simple, unexpected ingredients like frozen mini fillo shells, cream cheese, sour cream, shredded cheddar cheese and to amp-up the flavor, jalapeno pepper slices!
Elegant Entrée: Switch the traditional entrée for Turkey Tenderloin Roll-ups that incorporates mushrooms, spinach, goat cheese and a smooth gravy.
Spectacular Sides: Upgrade your ordinary vegetable side dishes by incorporating new spices and flavors, like these Dilly Carrots that conveniently use frozen carrots that are finished with dill, parsley, butter and brown sugar.
From decadent desserts to festive cocktails, finish off the meal with something scrumptious!
Dazzling Desserts: This Apple Pie Pizza is portable, easy-to-slice and completely customizable with creative toppings from ice cream, caramel, toasted nuts or whipped cream. Or if time is not on your side, pick up a frozen apple pie and make Apple Pie with Cinnamon Ice Cream!
Delectable Drinks: Pass around a grown-up version of a childhood favorite—Hot Peppermint Mocha Shots are chocolate-y, top with whipped cream or and a splash of mint liqueur. Or whip together these amazing Pumpkin Pie Spice Martinis using coffee creamer!
Will you be planning a "Friendsgiving" this month? If so, let us know which dish you will be preparing and whether it's traditional or new-age. HAPPY FEASTING!
---
[1] http://www.prweb.com/releases/2014/11/prweb12321720.htm