Freshen up Your Meal Plan with Summer Fruits and Veggies Favorites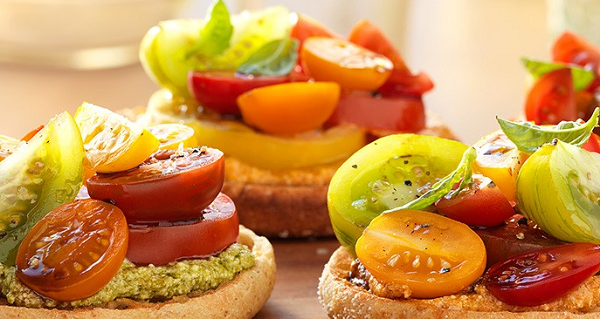 There's so much to love about summer – warm weather, no school, vacations! Maybe summer fruits and veggies aren't at the top of your list, but they provide an opportunity to change up your meal plan and incorporate fresh flavors and textures into your dishes. With so many healthy vitamins and nutrients, they're good for you too!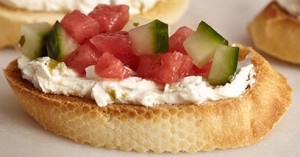 While you may be sadly counting down the last days of summer, you still have time to savor those summer flavors. With a few easy assists from the frozen and refrigerated aisles, you can make the most of these seasonal favorites. But even when seasonal produce starts to diminish, frozen fruits and vegetables are preserved at the peak of freshness and available year-round.
Leafy Greens are a fiber power-house along with many other vitamins like A and C and some minerals like folate[1].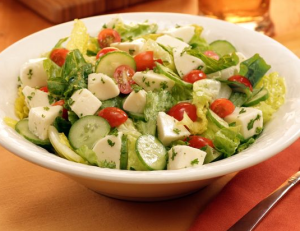 Tomatoes, the fruit that acts like a vegetable, are high in vitamins A and C and are a good source of potassium[2].
It's hard to be cooler than a cucumber. Very high in water content, cucumbers have hydrating properties as well as being low in saturated fat, cholesterol and sodium[3].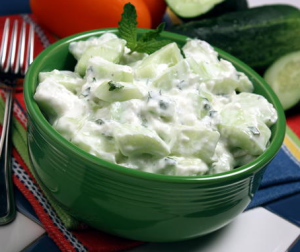 Beat the heat of summer with delicious and juicy watermelon. It's low in calories and packs a punch of vitamins C and A[4].
What are your favorite summer fruits and veggies? Tell us how you like to use them in the comments below!
---
[1] http://www.webmd.com/diet/healthy-kitchen-11/leafy-greens-rated
[2] http://www.fruitsandveggiesmorematters.org/tomato
[3] http://www.livescience.com/51000-cucumber-nutrition.html
[4] http://www.livescience.com/46019-watermelon-nutrition.html