A Fresh Take on What to Make with Green Giant Vegetables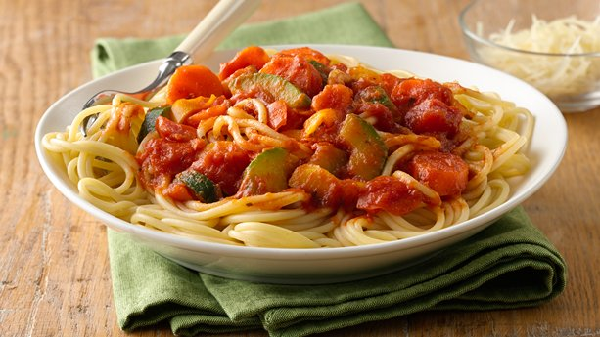 How many times do you remember as a child being told to "eat your veggies" by your parents? And how many of you are parents now and have repeated the same phrase to your own kids at least a dozen times? While four-out-of-five parents (83 percent) agree that no dinner is complete without a vegetable, 36 percent of parents admittingly forget about, or even purposely cut out, vegetables when crunched for time to prepare dinner[1]. This leaves out veggies in meals an average of twice a week—yikes!
Set a good example for your family, especially your kids, by eating vegetables with every meal. Even on busy weeknights, it's important to not skip those veggies, as they contain nutrients vital for your health and maintenance of your body.
When it comes to dinnertime, 78 percent of parents would rather spend less time in the kitchen and more time enjoying it with their kids[1]. But with demanding schedules and families always on the go, oftentimes it's a daunting task to get a quality meal on the table before heading out the door. Never having enough time to cook dinner leaves more than two-in-three parents falling back on the same tried-and-true, go-to meals, which most often include spaghetti, sandwiches or chicken tenders[1].
Green Giant's abundant variety of frozen vegetables ensures you and your family can easily enjoy the veggies you need to live a healthy lifestyle. Ease back into your routine with quick meal ideas your family will love. Give your routine dinner go-tos a makeover with Green Giant Steamers. Their "Fresh Takes" on your weekly standbys use five ingredients and can be made in 20 minutes or less:
Perfect Your Pasta Night
Who doesn't like pasta? Twenty five percent of people picked a pasta dish as their family favorite and/or personal favorite dish for any meal occasion[2]. Pack a colorful punch in your spaghetti with Green Giant market blend veggies!
Spruce up Sandwich Night
Sandwiches are perfect for those busy weeknights. Upgrade your plain Jane sandwich with Green Giant broccoli and cheese!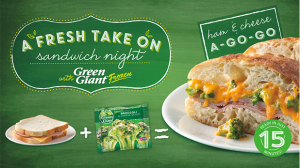 Recharge Chicken Night
Americans consume more chicken than anyone else in the world[3], with 15 percent picking chicken as their favorite dish[2]. Chicken and veggies never tasted so good!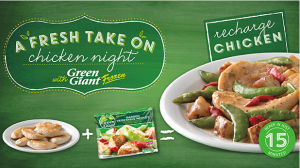 Maximize Mexican Night
Communities are looking for more diverse, colorful and flavorful dishes[4]. Give your quesadillas a fresh take with Green Giant corn!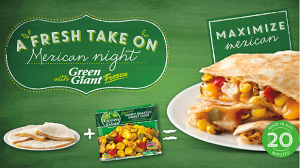 For more "Fresh Takes," check out Green Giant on Pinterest. Green Giant has also partnered with celebrity chef Gina Neely to help reinvent some tried-and-true go-to dinners. Check out Gina's recipes and tips.
Please join us, Green Giant, Gina and Green Giant's network of food bloggers for a Twitter Party tonight at 8PM EST and a Google+ Hangout on 9/23 at 8PM EST. They'll be sharing ideas for how to make dinnertime simple, nutritious and delicious with veggies!
How will you give your next dinner a "fresh take"? Share with us in the comments below!
About Green Giant®
Few companies enjoy a heritage as rich as that of Green Giant. It all started 110 years ago in 1903, when the Crosby family created the first cannery in the rich valley of Le Sueur, Minnesota, where glaciers carved out some of the richest soil in the world. For generations, Green Giant farmers have been growing the best quality vegetables and freezing them quickly to lock in the freshness. That's how we've made our vegetables deliciously unforgettable for years, and made Green Giant a trusted household brand. For more information and delicious recipes, please visit www.GreenGiant.com.
[1]
The 2014 Fresh Takes with Green Giant Frozen Survey presents the findings of an online survey conducted by ORC International from August 5-8, 2014 among a sample of 986 American parents of children under the age of 18, comprising 487 men and 499 women.
[2]
 National Frozen and Refrigerated Foods Association 2014 Fall Quality Meals Consumer Survey 
[3]
http://www.nationalchickencouncil.org/about-the-industry/statistics/broiler-chicken-industry-key-facts/
[4]
http://www.mccormick.com/public/mkc/img/flavor-forecast-2014/FlavorForecast2014.pdf