Food Wins for the Big Game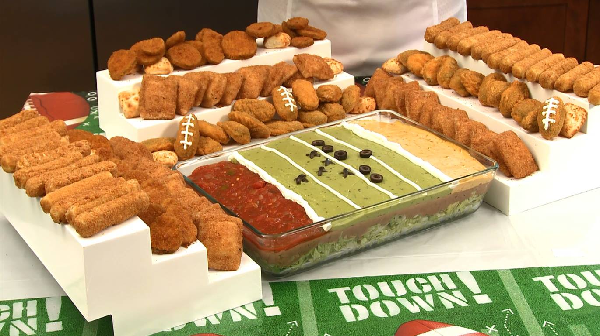 Super Bowl Sunday is this weekend, and we have to admit, besides the thrilling football game, we're equally excited for the finger foods, sweet treats and hearty dishes! The game and commercials are entertaining, but the food served at viewing parties is just as entertaining (to the palate). According to the Department of Agriculture, Super Bowl Sunday is the second-largest food consumption day of the year, following Thanksgiving[1].

Did you know Americans consume an insane amount of food this weekend? Chew on these stats about how much Americans will chow down on Super Bowl Sunday[1]:
One billion chicken wings or enough to fill a single football field over one billion times
Nearly 11 million pounds of chips, which means a lot of dips are needed
Four million pounds of popcorn, which is the weight of four million footballs
No matter what you'll be eating this weekend, it's sure to be a perfect pairing for the Big Game. Here are some appetizers, small bites and celebratory delights to choose from:
Dunk Tyson honey BBQ wings in creamy blue cheese or tangy ranch dressing for quintessential football food.
Kid-friendly and an easy accompaniment to any main dish, Ore-Ida waffle fries are convenient and let's not forget delicious!
For a quick and easy, make-ahead appetizer, serve Spinach Phyllo Roll-Ups that use frozen spinach, feta cheese, cream cheese and frozen dough as the binder.
Build a towering feast of all your favorite snacks using assorted Farm Rich snacks—it's a Snack'adium!
Must-have desserts to cap the game in sweet glory! Create root beer floats with Graeter's vanilla ice cream or go crazy with other unique flavors for an ice cream sundae bar.
How will you be celebrating the Big Game? At an at-home tailgate, potluck with friends or a themed bash based on your favorite team?
[1] http://www.huffingtonpost.com/2013/02/02/super-bowl-chicken-wings_n_2591243.html