Fire up the Grill for Memorial Day Festivities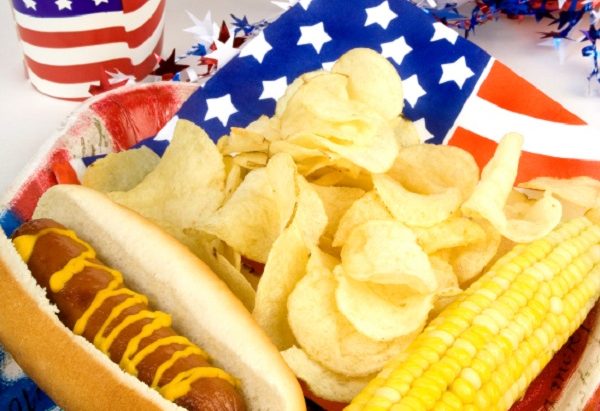 Memorial Day unofficially marks the beginning of summer, but do you know the actual meaning of this holiday? Observed on the last Monday of May, this American holiday honors the men and women who lost their lives while serving in the U.S. military. Initially, the commemoration was known as Decoration Day, but when Congress passed the Uniform Monday Holiday Act in 1968, Memorial Day was established and given a definitive date to create a three-day weekend.[1]
Family and friends come together on this day for barbecues and outdoor activities to rejoice that summer has arrived and to celebrate America's heroes. We've got great tips and recipes for you to join in the celebration – but before firing up the grill, brush up on some barbecue safety tips.  One useful tip is to make sure to use a clean platter when removing cooked meat from the grill (don't use the same plate that held raw meat or poultry). We've also listed out a variety of tasty Memorial Day options to include in your menu this weekend.
If you're looking for a healthier meal option, you're not alone with 61 percent of grill masters altering their grilling style to include options such as vegetables and leaner cuts of meat/poultry.[2] We've got you covered with a few simple steps for grilling your favorite frozen varieties – like placing your favorite veggie blend in aluminum foil and cooking over medium-high heat until grilled to perfection! For more tips for eating lighter at a cookout, check out Staples for Healthy Grilling post. Next time you host a barbecue or attend a potluck party, try your hand at some of these better-for-you dishes: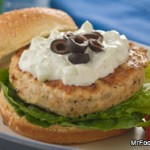 Grilled burgers, hot dogs and chicken are mouthwatering on their own, but any outdoor celebration wouldn't be the same without savory side-dishes to fill your red, white and blue plates! Take a look at these scrumptious cookout must-haves to satisfy everyone's taste buds:
No barbecue is complete without Corn-on-the-Cob with Seasoned Butter. Modify flavors with dill, Italian seasonings or horseradish parsley. Or for another twist, make Mexican Grilled Corn on the Cob.
 Greens aren't the only way to get your serving of veggies—Baked Beans can contribute to the daily recommended amount of vegetables and go perfectly with your barbecue favorites. 
Classic Potato Salad is a picnic and barbecue essential. This delectable "salad" is the perfect complement to a big, juicy burger.
Get the party started with Firecracker Rolls—it's cheesy bread with a kick!
Adults and kids alike will not only eat but enjoy their helping of vegetables when you serve Broccoli Salad with bacon.
Stock up on your favorite veggie steamers from the frozen food aisle—they make great side dishes (especially if you're in a bind!) for all your entertaining needs!
While Memorial Day may be all about the grilling, you can't have a barbecue without decadent and refreshing desserts! Your guests won't be able to resist these prize-worthy sweets:
Besides your meats and veggies, did you know you can also grill desserts? We're serious! Grilled Pound Cake is so sweet your guests won't be able to resist. Grilled Peaches with Cottage Cheese is also a unique dessert made right on the grill.
Desserts have the perfect opportunity to incorporate red, white and blue to make them patriotic and fun! These Cookies & Ice Cream Cupcakes are so simple and super yummy.  We also absolutely love these Red, White and Blue Berry Tartlets. Red and blue berries make preparing for patriotic holidays a cinch!
To save on time, the frozen food aisle has a variety of scrumptious pies, cakes and other delicious desserts that taste like homemade and are sure to satisfy your company. Ice cream, popsicles, sorbet and other frozen treats are also a big hit at outdoor parties—especially if it's hot out!
Make sure to also check out Cooking with Caitlin's video for a one-of-a-kind dessert option, ideal for the warmer months ahead!
Now, start party prepping and throw a Memorial Day bash that everyone will remember! For more great party planning tips, check out our Be A Theme Player post!