Fire Up the Grill for BBQ Day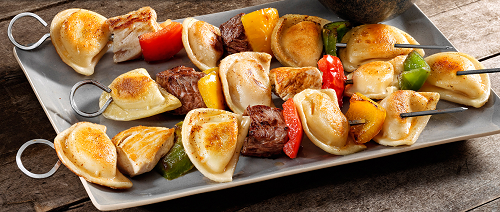 Not only is May National BBQ Month, today is National BBQ Day! Before you fire up your grill, always make sure your grill is cleaned, if it's a gas grill check for gas leaks, make sure your decorations aren't too close to the grill and have a water spray bottle and/or fire extinguisher nearby in case things get out of hand[1]. In celebration of BBQ Day, we're sharing appetizers, sides, main dishes and desserts that can be cooked on the grill!
Get the party started with these appetizers:
Cook these side dishes alongside your main course(s):
Forget the hot dogs and burgers, and grill up these main courses:
These decadent desserts will taste fabulous off the grill:
How will you celebrate BBQ Day? Share your photos with us on social meeting @EasyHomeMeals!
[1] https://abcnews.go.com/Business/ten-tips-safe-summer-barbecues-learn-dos-donts/story?id=13918382