Fantastic Fourth of July Festivities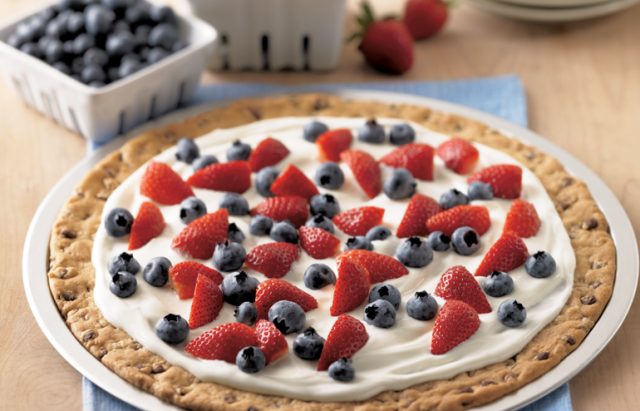 There's something special about festivities that happen around the Fourth of July. This season, our wish list includes an outdoor gathering that's convenient, stress-free, kid-friendly…and of course includes stars, stripes and the red, white and blue! Even though we're all familiar with the holiday activities that take place on this day, the current Fourth of July festivities look slightly different than they did back in 1776. That year, the first-ever major celebration in Philadelphia included some of the celebratory events we're all accustomed to, in addition to a thirteen-shot cannon salute. But, we still are very much in tune with the annual traditions of parades, fireworks and customary cook-outs.
Since this day serves double-duty as a national holiday and culinary celebration of our favorite summertime treats, what better way to keep with the traditions than chowing down on some mouthwatering dishes? Here are our top five patriotic-inspired recipes and products to serve for every July Fourth occasion:
How are you showing your red, white and blue pride this season? Let us know in the comments section – and happy Fourth!