Family Meals in Under 30 Minutes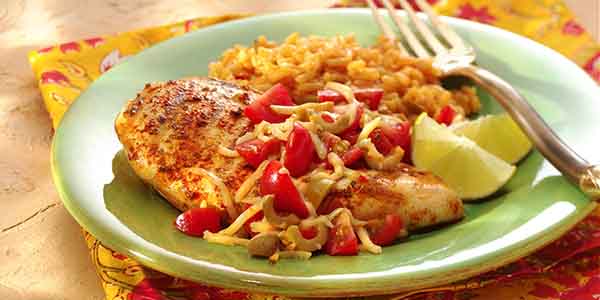 It's National Family Meals Month! That means ditch the drive-thru's and the on-the-go meals – It's time to sit down at the table with your family for a flavorful, conversation-evoking meal.
Researchers suggest that a family should have dinner together at least four times a week to promote and help develop positive effects on child development. Family mealtime can also lead to a reduction in numerous health risks among children including: obesity, eating disorders and substance abuse, as well as a higher chance of graduating high school. Eating dinner with your children is a way to teach them healthy eating habits to carry into their future. Family mealtime is also an easy way to increase their fruits and vegetables and decrease their intake of sodas and high calorie drinks[1].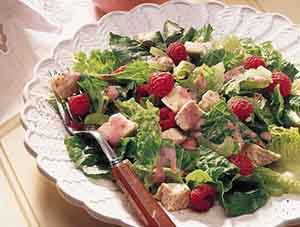 Family meals at home can also reduce the amount of money you spend on food and increase the amount of money you have to spend on fun activities with the kids! Studies have shown that, on average, families across the board have spent $3,465 on meals at home and $2,668 on meals on-the-go annually. These on-the-go meals account for 30% of food consumed by a family[2].
After seeing the major benefits both mentally and psychically as well as financially, it's easy to make the switch and start eating more meals at home surrounded by your family. We also understand back-to-school and fall sports consume most of your after-school evenings. So, we've put together a few recipes that you can make in 30 minutes or less. It's the best of both worlds! You get to sit down and eat a tasty meal with your family and you still have time for all of your evening activities.
Kids will go crazy over these chicken recipes:
Pull the family together for some mouthwatering pork recipes:
Beat the fast food rush when you sit down with your family for some of these scrumptious beef recipes:
Meatless meals your family will love:
What favorite meals get your family to sit down around the dinner table?
[1] http://solutionsforyourlife.ufl.edu/hot_topics/families_and_consumers/family_dinners.shtml
[2] http://www.cnn.com/2011/10/25/living/family-dinner-h/index.html