Fall in Love with Chocolate Lovers Month!
Happy Chocolate Lovers Month! With Valentine's Day occurring in the month of February, it's no surprise the entire month is devoted to chocolate lovers. In fact, about $400 million worth of chocolate is purchased around the world on Valentine's Day[1]. But honestly, what's not to love about chocolate? The average American eats about a half a pound of chocolate per month[2]. That's a lot of chocolate! With so much popularity, we can't be the only ones who are curious about the origins of this glorious treat!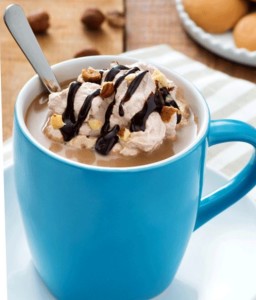 We were surprised to learn that chocolate comes from a fruit tree, it's made from a seed. (So that means chocolate is basically a fruit, right?) Each of these cacao trees produce approximately 2,500 beans and it takes 400 cocoa beans to make one pound of chocolate[3].
While there's so much love for the sweetened chocolate we know today, it originally started off as a bitter beverage. It wasn't until the Europeans came to America and Spanish explorer Hernando Cortes added honey and cane sugar to his beverage that changed the way it was consumed. It wasn't made into a powder until 1828, which then paved way to the creation of the first modern chocolate bar in 1847 by Joseph Fry[2].
So now that we know a little more about chocolate, onto the good stuff! We can't get enough of these chocolate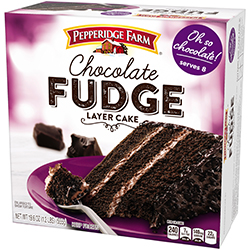 treats, right from the frozen food and dairy aisles:
These chocolaty drinks and desserts are sinfully delicious:
Now that we have your attention, here are some fun facts about chocolate to get you on your way:
– Chocolate contains iron, potassium, fiber and antioxidants and when eaten in moderation can be healthy. In fact, the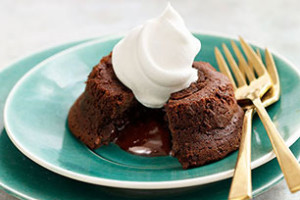 darker the chocolate, the healthier it is[4].
–  Flavonoids in chocolate help relax blood vessels, promoting healthy circulation thus leading to healthier blood pressure levels[4].
–  White chocolate is not chocolate—it contains no cocoa at all[1].
–  It takes two to four days to make a single-serving chocolate bar[3].
–  Hershey produces more than 80 million Hershey kisses per day[1].
What's your favorite way to enjoy chocolate? Share with us in the comments below. Enjoy the rest of your Chocolate Lovers Month!
---
[1] http://elitedaily.com/envision/food/20-awesome-facts-about-chocolate-that-you-need-to-know-for-valentines-day/
[2] http://www.smithsonianmag.com/arts-culture/a-brief-history-of-chocolate-21860917/
[3] http://www.candyusa.com/story-of-chocolate/fun-facts-about-chocolate/
[4] https://www.hy-vee.com/helpful-ideas/national-chocolate-lovers-month.aspx