Eat your Heart Out with Sandwiches and Paninis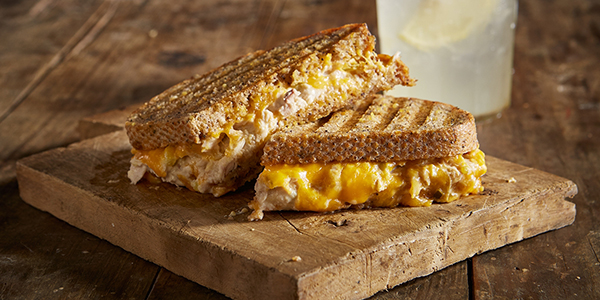 Did you know that August marks National Sandwich Month and National Panini Month? People in the United States eat an estimated 300 million sandwiches every day — that averages to about one a day for every American[1]. Nearly 60% of adults pack a sandwich for lunch at least once a week, and nearly 70% of parents pack a sandwich for a child's lunch at least once a week[2].
We can't get enough of these sandwiches for breakfast, lunch and dinner:
A panini is typically a sandwich made with Italian bread and is toasted or grilled. Some of the best panini recipes around:
What's your favorite kind of sandwich/panini? Share with us in the comments below!
[1] https://www.usfoods.com/food/operator-insights/archive/sandwich-trends.html
[2] http://www.smartbrief.com/original/2017/06/take-bite-out-datassential%E2%80%99s-latest-sandwich-insights