The Easy Home Meal Team Reveals their Favorite Frozen Food Hacks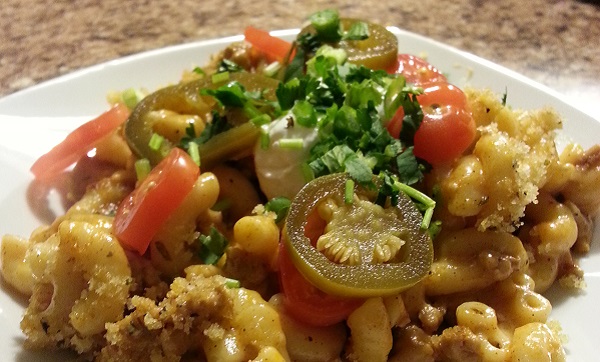 It's no surprise that us ladies love to incorporate frozen foods into our daily cooking routines. And with it being March Frozen Food Month, we thought we'd let you in on a little secret: our favorite frozen food hacks! Bonus: Our Easy Home Meal team intern also revealed her favorite frozen foods as a college student! Enjoy 🙂
~Julie:
We've made it to the month of March which means there is just a speck of light at the end of this cold and snowy tunnel. As spring is almost (but not quite) in the air, I usually start feeling the rejuvenating effects of more sun and longer days. From relieving the clutter in the closet, to reducing the unused condiments in the refrigerator, to easing out of winter comfort foods and into lighter versions, it feels like time to throw off the thick blanket of winter and start lightening up. One of the easiest places to make that happen is in my freezer.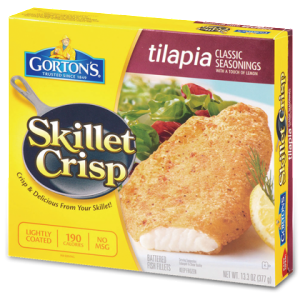 My ultimate low stress, no mess, lighter dinner comes straight from the frozen aisles. Fish, rice and broccoli. It doesn't get any easier than Gorton's skillet-ready Tilapia. It's already slightly seasoned, just put it in the skillet and turn it over halfway through cooking. I pair it with steam in the bag broccoli and steam in the bag rice (both from the frozen food aisle). These days, my go-to product has become Birdseye frozen rice. It comes in a variety of types and flavors—white for stir-fry night, brown for Mexican night and chicken-flavored as an any-night side. It's perfect for a child who isn't a fan of potatoes. (Can we really be related?).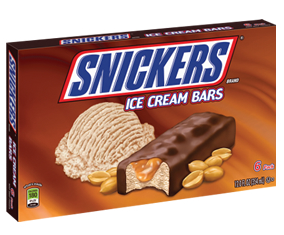 However, fish and broccoli are not two of my son's favorite foods. So now that he's coming home for Spring Break, I do have to teenager-proof the freezer. Taquitos, Snickers Ice cream bars and Red Baron pizza singles. (It's maddening that he's so lean and buff!) And so along with a massive trip to the grocery store, my spring revival continues as I strip the bed and take down the curtains in anticipation. Soon the empty room that I so often walk by and gaze into longingly will be filled for a short while – as will be my refrigerator and freezer with lots of easy, convenient options. I may be trying to lighten up the recipe repertoire, but I still don't want to spend any more time in the kitchen!
~Roxanne:
Living at home with my mom and my brothers, I don't do as much cooking as a 25 year old probably should (don't judge!). I can't help that my mom still enjoys cooking meals for her adult children. For the record though, my mom uses a ton of frozen food shortcuts in her cooking, between meatballs, French fries, veggies and the list goes on and on. And since I began working for NFRA three years ago, she uses even more frozen ingredients and has both of our freezers packed. With that being said, I still do some cooking and a whole 'lotta baking.
One product I've become completely obsessed with within the last year or so is Athens mini fillo shells. I'm not even exaggerating, I have at least 5 boxes of these shells in my freezer as we speak. These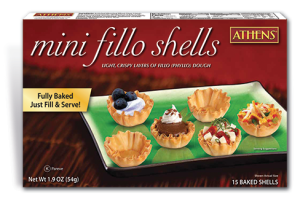 fillo shells are so versatile and are super easy to work with. They're already fully baked, so you can just pull them out of the freezer, fill and serve! I love that if I'm in need of an appetizer, dessert or even something for brunch, these little babies are there. Another neat thing about these shells is that I can turn a favorite dish or dessert into a bite-sized masterpiece.
For instance, I needed a dessert idea to make for Thanksgiving at my boyfriend's uncle's house this past November, but I knew there would be an array of tasty pies and other desserts there. So I thought to myself "why not make something that everyone can try just a bite of, even when they're stuffed." That's when I came across the recipe for Salted Caramel Apple Phyllo Tarts. These little tarts looked so cute and they tasted amazing. I could go on an on about these shells, but I'll stop.
Another frozen food hack that I enjoy is frozen fruit. I am a huge lover of fruit, but the whole washing, peeling and slicing deal is pretty cumbersome. I enjoy the fact that I don't have to take the time to prepare the frozen fruit before I can blend it in a smoothie or put it on top of a pie or ice cream. One completely awesome thing I discovered is that frozen fruit also works great for cocktails,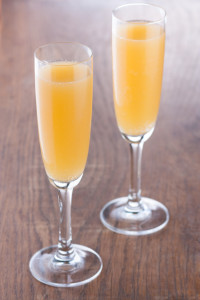 whether it's keeping it cold without watering it down or giving it a splash of fruity flavor. I've mentioned before how much I love champagne, so when I was coming up with a champagne drink idea for a get-together with my girlfriends, I came up with this Peaches and Champagne Punch. I love that I didn't have to peel the peaches or chop them up for the punch… and the best part is I can make this punch anytime of the year since frozen peaches are always in season!
~Natalie:
Once I moved out of my parents' house, I came to really enjoy cooking. You can tell I'm "growing up" because one of my favorite things to do now is shop for ingredients and plan meals for my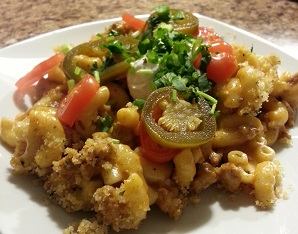 boyfriend and me! I love spending the time to create a quality meal that we can sit down and enjoy. As cheesy as it sounds, the best part is serving a meal to Jake and seeing him scarf it down and immediately go back for seconds because it's that good.
It's March Frozen Food Month—which is all about frozen food favorites that make life easier. I use frozen food hacks almost daily to make meal prep for Jake and I simple. He's willing to try (almost) anything, and I love planning our meals ahead of time. Pictsweet chopped onions and chopped green peppers are something I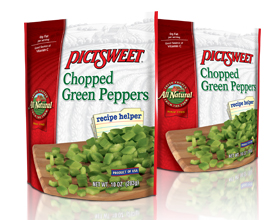 always keep on-hand in our freezer. We make a lot of Mexican-themed meals, so we always add in green peppers to give our dinners a little "oomph"! We love onions too and I use them in practically anything—from soups to casseroles, to chicken, beef or turkey entrées.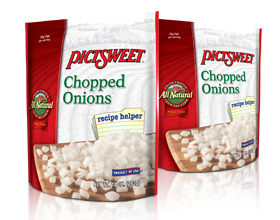 The best part about frozen veggies is I can save what I don't use for another recipe another day. I don't have to worry about planning meals around the excess onion I just chopped up before it goes bad (and no more watery eyes!).

Another go-to item in our freezer is Tyson Skinless Chicken Tenderloins. I absolutely love these because they come in a huge bag that I can get multiple meals out of. The tenderloin style is my favorite because they are already sliced thin, and are the perfect size to quickly heat up in the oven, chop or shred and add to my recipe. Basically all the work is already done for me, and I can focus on the other elements of preparing the meal!
Frozen foods will always be something I keep in full stock in my freezer so that I can create a satisfying meal at the drop of a hat. To contribute to the official March Frozen Food Month, I'm already well on my way to enjoying a month's worth of celebratory meals!
~Judy:
The frozen food department is a "go-to" destination for me whether I'm cooking a ho-hum weekday meal or an amazing feast for a special occasion.  I'm all about using the frozen veggies, potatoes and breads to enhance my weekday entrées. I tend to turn to the appetizers and dessert selections for the special meals.
If you haven't tried some of the frozen pies and cakes lately, you are missing out on what I assure you are bake-shop quality desserts.  I rarely bake a pie or cake anymore—you can get the homemade quality and taste without having to take the time to prepare them from scratch.
Having said that, I still prefer that my guests think what they are getting was made in my kitchen , so I have a few tricks to make these desserts "my own." For example, I can skillfully lift a Mrs. Smith's frozen apple pie out of its aluminum pie pan and place it in a glass pie dish (same size), ready for baking.  When serving it in my own dish…no one knows! 😉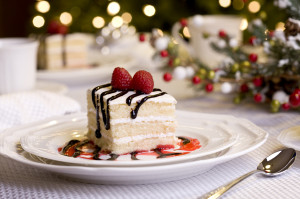 Another "trick" at the holidays – I love to use the square Pepperidge Farm 3-layer vanilla cakes…cut/serve them drizzled with raspberry and chocolate sauces, and topped with raspberries.  Always a hit…and again, no one knows! 🙂
~Lindsay:
As a college student on a tight budget, I have grown to love the frozen food aisles at the grocery store for all of its meal-time ingredients! When it comes to cooking meals, the less time it takes me to prepare food, the better! Being able to pull ingredients or freshly frozen meals right from the freezer is ideal for any college student with a hectic schedule. March Frozen Food Month is all about using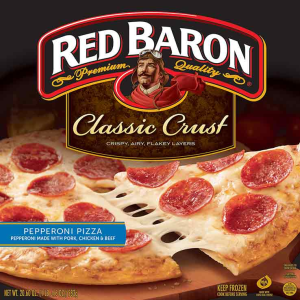 frozen ingredients to make life easier in the kitchen!
My go-to meal on weeknights before my night classes is Red Baron Classic Crust Pepperoni Pizza! Not only is this pizza delicious, but it is also a great and inexpensive alternative to ordering out pizza. I can preheat the oven and cook this pizza in nearly half the time it takes to wait for delivery! Sometimes I will even throw in a side of Green Giant Just for One Broccoli & Cheese Sauce Trays to add a healthy side to my meal! The individual packaging on these veggies makes it easy if you're cooking for one!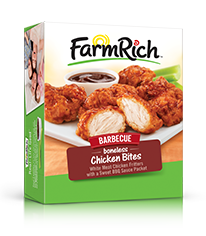 Another one of my favorite items in the freezer aisle is Farm Rich Boneless BBQ Chicken Bites. These tasty little chicken bites are packed with flavor and make the perfect entree for any meal. They also make a delicious protein-packed topping on a salad!
No matter how much time you have to cook meals, the freezer aisles will become your best friend! I have found so many delicious meals in the frozen section at the grocery store, and the best part is that I have learned to shop on a budget! Frozen foods make it even easier to buy yummy food at an affordable cost – just take it from the college student living on a strict budget!
Now that we have revealed out favorite frozen food hacks, it's your turn to share your own shortcuts using frozen foods! Let us know in the comments below and remember that this month is a perfect time to "take a fresh look at frozens." Happy March Frozen Food Month!