Dairy Aisle Favorites Receive Product HITS from Supermarket Guru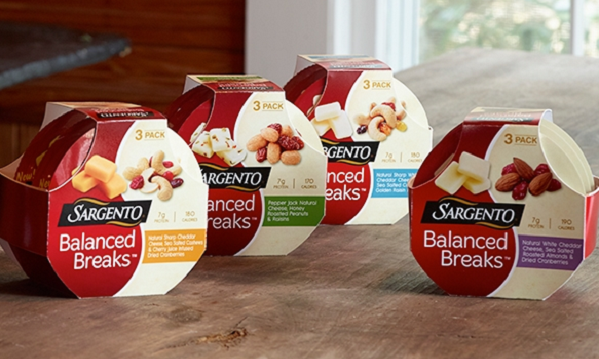 June Dairy Month proved to be a HIT with Supermarket Guru Phil Lempert. From Greek yogurt to cashew milk (and everything in between), the Guru found these dairy aisle knock-outs a great addition to every family's kitchen. One of these supermarket staples even took the title of PICK OF THE WEEK!
This Silk Cashewmilk is a HIT for being a great dairy-free alternative. The cashew milk is praised for its great taste found right in the dairy aisle!
The Supermarket Guru appreciates Sargento: Balanced Break for its unique and clever concept. This HIT provides fruit, nuts and cheese in a convenient pack, which is perfect for an afternoon snack.
Maia Yogurt Vanilla Bean Greek Yogurt is a HIT from the Guru for its great Greek yogurt taste and abundance of healthy probiotics and prebiotic fiber. To make it even better, the milk featured in this dairy aisle favorite comes only from grass fed cows!
Another yogurt HIT for the dairy aisle is Stonyfield Organic Oh My Yog! Gingered Pear. With its triple layers and pieces of real fruit, the Supermarket Guru feels this yogurt is one of the best yogurts on the market!
This Tropicana Farmstand Tropical Green juice packs in a day's worth of fruits and vegetables with no artificial flavors or sugar added. This product HIT is a welcomed, modern take on the classic and beloved Tropicana OJ!
These NestFresh Eggs Free Range Brown Large Eggs were The Supermarket Guru's PICK OF THE WEEK! These eggs are, in his words, the best tasting eggs he's ever had short of eating them right on the farm!
June Dairy Month is almost over! Get to your local supermarket and check out these delicious dairy aisle favorites for yourself, and let us know what you think!