Creative Ice Cream Concoctions from our Cool Food Panel
National Ice Cream Month has come to an end, but there's no reason you shouldn't keep the celebration going as long as you want! After all, ice cream is one of our favorite treats all year round. Once again, our Cool Food Panelists have outdone themselves with ice cream recipes you don't want to miss. From adult only drinks to kid friendly desserts, it's all you need to kick back and relax with something cool!
Christina from Dessert for Two – S'mores Milkshake for Two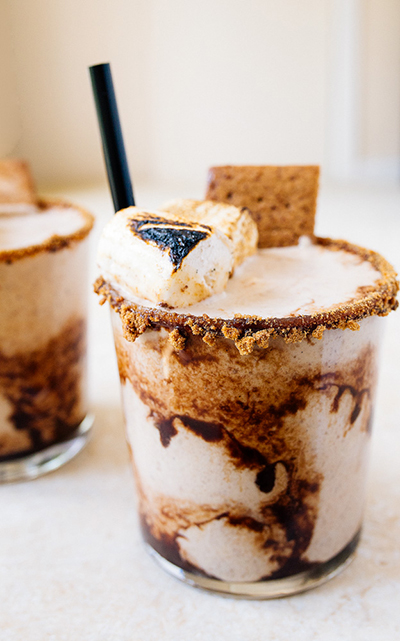 "S'mores milkshake for two. Make it from scratch, or take help from the store–your choice! I made dinner entirely from scratch the other night. My dinner happened to be a s'mores ice cream shake made with homemade graham crackers, homemade chocolate syrup and a small batch of homemade marshmallows. But still! Homemade things need to be celebrated! The only thing I took help from the store on was the ice cream, but that's just because I can't make a vanilla bean ice cream the way Breyer's does. I buy a container of Breyer's Natural Vanilla (the one with vanilla bean!) almost every week during the summer months."
Billy from Chef Billy Parisi – Single Serving Layered Baked Alaska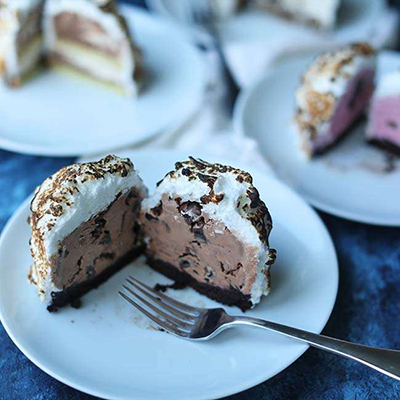 "If you took a look at my freezer, you might be shocked at the amount of ice cream in there. Or, if you're a frozen treats lover like me, maybe you wouldn't! But seriously, if you like ice cream as much as I do, then you're in for a real treat with this simple recipe for Baked Alaska. The first recipe for Baked Alaska was made in New York City to commemorate Alaska becoming the 49th state in January of 1959 (Hawaii became a state seven months later). The chefs at Delmonico's whipped up meringue and used it to "frost" a dome of ice cream sitting on top of a vanilla cake. The end result resembled an igloo, and it's making a comeback almost 60 years later. I simplified it slightly, using a few different treats to replace the cake."
Ashley from Spoonful of Flavor – Strawberry Rosé Ice Cream Float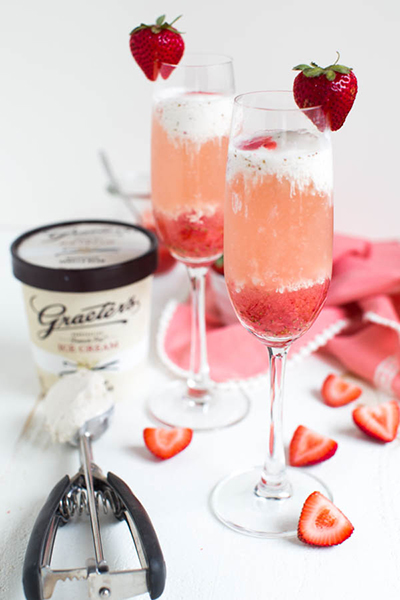 "Strawberry Rosé Ice Cream Float is made with only three ingredients to create a unique, fresh and fun ice cream float. Enjoy the cocktail at dinner parties, brunch and more! You can never go wrong with a fresh summer cocktail! Add ice cream to create the ultimate summer drink or dessert. Today, I'm sharing a fun new recipe that is perfect for birthdays, dinner parties and summer celebrations. Strawberry Rosé Ice Cream Float combines three of my favorite summertime ingredients. Layer strawberry puree, rosé and ice cream in a glass. Stir and sip. It's that easy!"
Which ice cream concoction will you try first? Share with us in the comments below!