Cool Summer Vacation Snacks
The next few weeks are prime time vacation weeks for most American families (before the kiddos head back to school). And many top vacation destinations involve water, sand, lake homes, beach homes, tents, campers, boats…and lots of food! Today we are taking a deeper dive into food—particularly snacking—on these treasured summer family vacations (or even "staycations").
Americans snacking is a growing trend. According to market research conducted by Dupont Nutrition & Health, now almost 90% of the U.S. population says they snack. More interesting is that snacking frequency has also increased during this time. The percentage of people snacking three times a day has doubled to over 50% of the snacking population since 2010[1].
Snacking is definitely becoming more of a lifestyle than simply a between-meal indulgence—which means your options are increasing. The snacking revolution has led to snacking innovation. And what better time to try new snacks and snacking recipes than during your summer vacation?
Here are some of our ideas for summer vacation snacks—whether on the beach, at the lake, at the pool, on a boat or hanging back at the house enjoying family and friends!
At the Beach/Lake/Pool or on the Boat:
Cheese: Always a favorite with lots of selections and they're easy to pack, serve and eat by itself, or with crackers and dips.
Smoothies: there are many new varieties of ready-made smoothies in the frozen and dairy aisles of the grocery store…easy to grab and go…easy to pack…easy to serve a healthy snack (or light meal) to family and friends.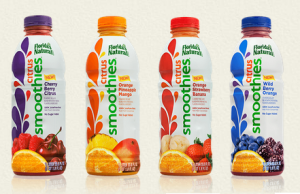 Back at the House:
Soft Pretzels: There's nothing quicker (only seconds) and nothing easier than heating up frozen soft pretzels or pretzel bites for a late afternoon snack to hold the kids (and adults) over for dinner.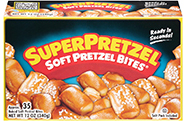 Finger Foods: Busy days call for a relaxing night with tapas and cocktails before dinner. But, it's important to not go too heavy on the snacks.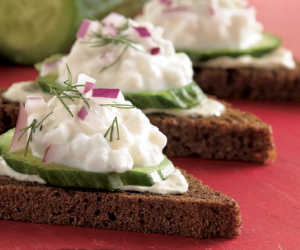 A Cool Dessert or Anytime Snack: We all scream for ice cream, but it's hard to top a deliciously cool frozen treat like Italian ice.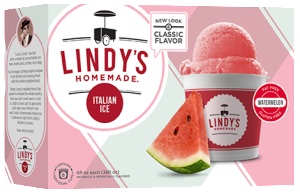 We hope you are enjoying your summer! Now we want to hear your own vacation snacking ideas—share with us in the comments below!
[1] http://www.foodnavigator-usa.com/Markets/Increased-snacking-reshapes-marketing-strategies