Comforting and Healing Foods amidst Cold Winter Months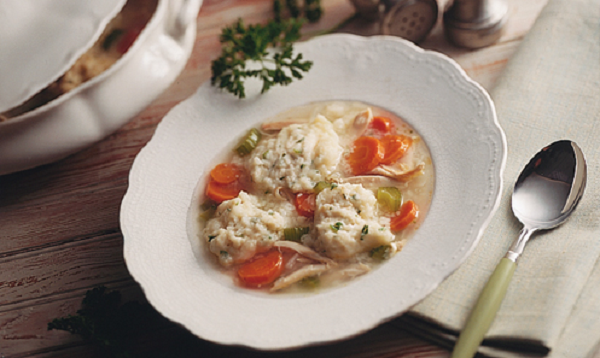 As we move through the winter months, many of us fear the harsh cold and dreaded flu season. One surefire way to combat these anxieties and ward off winter misery is by integrating mood-boosting foods into your diet. From foods that may help to specifically fight off colds or those that just keep you warm amid the freezing temperatures, food can be your savior this time of year!
Who doesn't love those comfort foods during the cold winter months? Comfort foods may be enjoyed to positively pique emotions, relieve negative psychological effects or to increase positive feelings[1]. As temperatures drop, our appetites begin to increase and our cravings for comfort foods spike. When those outdoor temperatures drop, your body temperature drops, which makes you long for foods that will warm you quickly (i.e. those carbohydrate-rich foods)[2]. 

While favorite comfort foods vary from person to person, geographical location, heritage and even the time of year, we put together our own list of favorite comfort foods (in no particular order):
French fries

Chicken soup

Apple pie
Cornbread
Macaroni and cheese
Mashed potatoes
Grilled cheese and tomato soup

Biscuits and gravy

Fried Chicken
Along with comfort foods that have you feeling warm and fuzzy when the weather outside is frightful, there are also foods that can help you ward off sicknesses due to their immunity-boosting super powers. Here are a few fridge, freezer and pantry staples to always have on hand when you're in need of some healing[3]:
Chicken soup: warm broth and a combination of vegetables and chicken can feel comforting when cold symptoms linger
Citrus fruits: bright, colorful and tasty – sure to elevate your mood

Serve Hawaiian Snack Bites when you're feeling low and the bright pops of pineapple and creamy cottage cheese will instantly brighten your day.
Garlic, onions and leeks: kick things up a notch with extra flavor and heartiness
Ginger and honey: can feel soothing to a scratchy throat when added to steaming cup of tea

Two-for-one beverage that pairs honey and ginger with frozen berries for a Blueberry Smoothie that is bound to give you a much-needed boost during the winter months.
Yogurt: chock-full of nutrients, customizable and versatile

Transform plain Greek yogurt into a savory snack with Cucumber Feta Dip that can easily top a taco or crostini, or be eaten all by itself.
What's your go-to comfort food? And how do you survive cold winters with special food remedies? Whether you sip on a warm mug of tea with honey, mix yogurt parfaits full of berries, snuggle up with classic, homemade soup or something else, let us know in the comments below.