Color-Coded Guide to Eating
Foods come in every color of the rainbow—from fruits and vegetables to grains, spices and more—making for a striking, visual display. These colors may be pretty, but during the winter months and gloomy weather, they're also sure to brighten your mood! 
Next time you're feeling down and wishing it was summer, take a warm-weather adventure through your meal by grabbing those ingredients that add a pop of color. We can't get enough of these colorful recipes and their potential health benefits:
Red: Tomatoes, Strawberries, Apples & Raspberries
Naturally red foods like strawberries and apples contain lycopene, which may reduce cancer risks[1].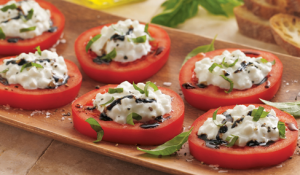 Orange: Oranges, Carrots & Pumpkin
Orange foods such as oranges and carrots contain alpha and beta-carotenes that help improve cell communication throughout the body. Some orange foods like oranges contain Vitamin C, which helps with cell protection[1].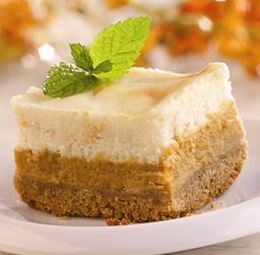 Yellow: Peppers, Lemons, Corn & Bananas
Yellow foods like corn or bananas contain carotenoids, lutein and zeaxanthin, which are good for eye health[1].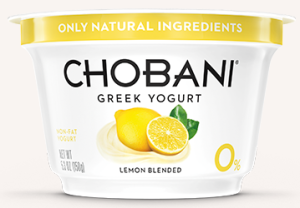 Green: Broccoli, Spinach, Sugar Snap Peas & Edamame
Chlorophyll gives green fruits and vegetables their color. Some of these fruits and vegetables also contain indoles, which may lower your risk for cancer, and lutein, which helps prevent problems with your vision[3].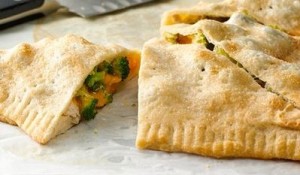 Blue: Blueberries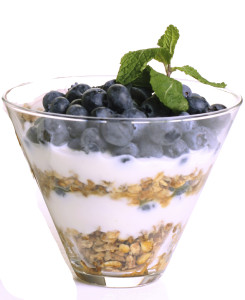 The rich color of blueberries is actually one sign that the food is ripe and ready to eat. Blueberries are considered to have the highest antioxidant activity of all foods[2].
Purple: Eggplant & Grapes
Purple foods including grapes and eggplant contain anthocyanins that increase blood flow and improve the functions of the kidneys and eyes[1].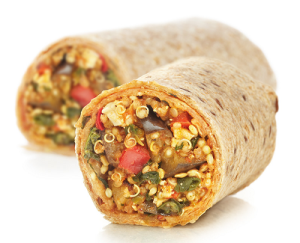 White: Potatoes, Garlic & Onions
White foods like onions and garlic act as antioxidants and protect the cell membrane[1].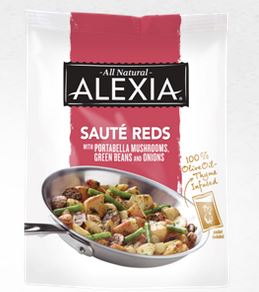 Black: Black Beans, Black Tea and Blackberries
Black is the new green with all of the benefits of some black foods. In fact, black foods have more antioxidants than light-colored foods because of their high pigment content[4].
How do you take color into account when making meals? Let us know your favorite color food group in the comments below.
[1] http://jameriartistry.com/articles/index.php?s=read&id=3
[2] http://www.todaysdietitian.com/newarchives/110308p34.shtml
[3] http://healthyeating.sfgate.com/colors-fruits-vegetables-play-important-role-1660.html
[4] http://www.naturalnews.com/040968_black_tea_chronic_inflammation_foods.html#