Classic Comfort Foods Made Simple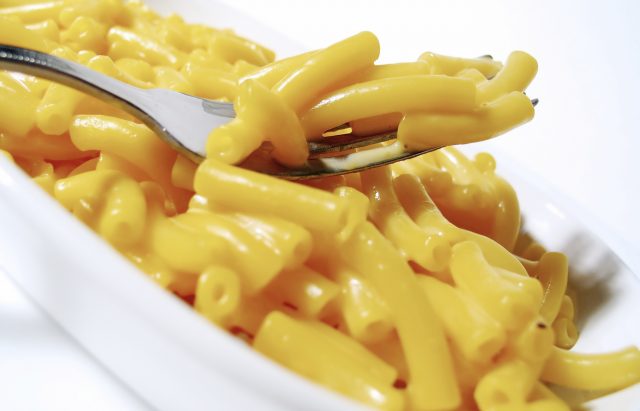 Comfort is a term that immediately evokes specific feelings and brings back memories, especially when talking about food. Think back when your mom made a steaming bowl of chicken noodle soup for those sick days, when you feasted on a pot roast at family dinner or you capped off a night indulging in a piece of apple pie with vanilla ice cream; all of these extract sentimental feelings of love, sadness, desire, relaxation, security and so on.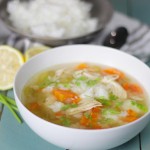 Cultures and countries have their own version of comfort foods, while individuals have their favorite food staple labeled as "comfort." Whether it's a childhood favorite meal, your grandma's 100 year old recipe or a holiday tradition that only makes it to the table once a year, everyone has that one meal or dish that gives them a sense of comfort.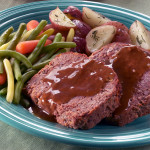 Did you know, 25 percent of survey respondents listed pasta dishes as their personal favorite meal followed by meat dishes (23%), chicken (15%) and ethnic dishes (10%)[1] — all of these are prevalent within some of the most quintessential comfort meals (mac & cheese, meatloaf, etc). For those crave-worthy moments during jam packed weeks or lazy Sundays, many desire a comforting meal that is quick and simple. No need to wait for water to boil or a cake to bake from scratch because frozen foods tastes just as delicious as homemade without the preparation and extra steps— how great is that, you get the same flavor quality for less work!
Here are a few frozen products that exude comfort on those days/nights when you're in the mood for something special:
What's your all-time favorite comfort food and why— let us know in the comments below!
---
[1] The survey was conducted online with a random sample of 1007 men and women, 18+ — all members of the Impulse Research proprietary online panel. The Impulse Research proprietary online panel has been carefully selected to closely match US population demographics and the respondents are representative of American men and women 18+. Research was conducted in August 2014. The overall sampling error rate for this survey is +/-3% at the 95% rate of confidence