Classic and Patriotic for the Fourth of July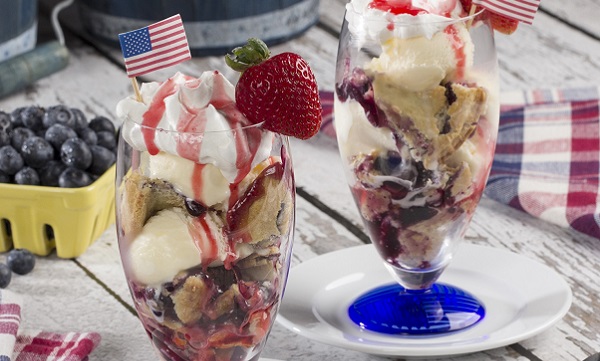 From fireworks, festivals, picnics to parades, this weekend Americans celebrated the Fourth of July. No matter what type of event you chose to attend on Independence Day, we can all agree that this holiday is synonymous with peak grilling season (and of course red, white and blue!). Last year alone, Americans ate about 150 million hot dogs during the holiday weekend—what a way to celebrate the nation's birthday[1]!
While hot dogs and burgers are the traditional foods to eat at 4th of July and summer cookouts, you can make any party more memorable by adding a few new recipes to your menu. We've got you covered with versatile appetizers, classic entrées and star-spangled desserts to prepare for a night spent gazing at fireworks!
Pesto Deviled Eggs: Elegant and classic, pack these bite-size goodies in the cooler to bring along to the fireworks.
Festive Crostini Antipasti: Completely customizable with yogurt toppings, these are perfect bites to pass around as appetizers while lounging on a picnic blanket.
Baked Crab and Cheese Wonton Cups: Amaze the guests at your Independence Day bash with these delicious appetizers!
Colorful Courses
Patriotic Sweets
How did you celebrate the nation's birthday—BBQ, picnic, neighborhood parade or pool party?
[1] http://www.azcentral.com/story/money/business/2014/07/03/americans-will-eat-150-million-hot-dogs-over-fourth-of-july-weekend/12150797/