Chocolate Lovers Month: An Ode to All Things Chocolate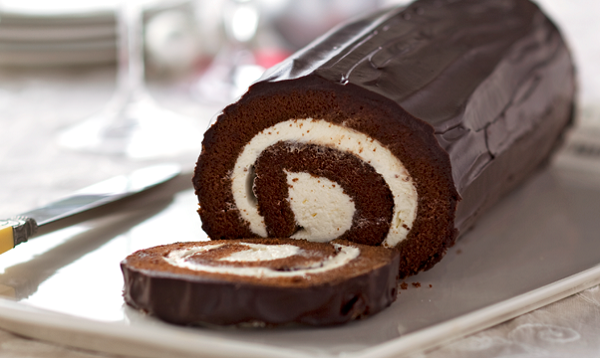 The ladies from the Easy Home Meals team are back… and since February is Chocolate Lovers Month, there's no more appropriate time than now to celebrate our LOVE for chocolate. Keep reading for our favorite drool-worthy chocolate desserts!
Julie~
Here's the scoop. There's no cooler way to enjoy chocolate than when it's frozen—cold, rich and creamy! Chocolate is the second most popular flavor of ice cream.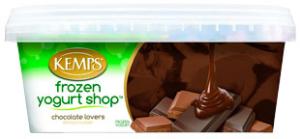 From sprinkles on top to chunks inside, here are some of my scoopalicious favorites.
Sometimes the occasion calls for something a little more exotic than scooping it or licking it. These indulgent concoctions combine two of our favorite things – chocolate and ice cream.
Roxanne~
I've said it before and I'll say it again: I love chocolate. I guess it's no surprise with my very massive sweet tooth that I've talk about in previous blog posts. Just thinking about chocolate is making my mouth water. And nothing could stop me from ordering chocolate crème brûlée this past weekend during a Valentine's Day lunch with my family. It was seriously incredible and hands down one of the best desserts I've ever eaten!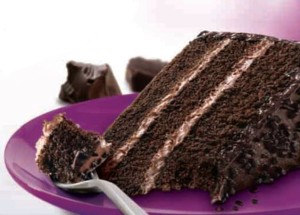 But, even chocolate crème brûlée can't surpass my love for another chocolate dessert: cake! I think I inherited my sweet tooth from my mom, especially the cake obsession, since we always have these scrumptious Pepperidge Farm 3-Layer Cakes in the freezer.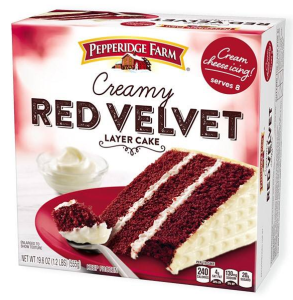 For a chocolate lover, the Chocolate Fudge and Red Velvet cakes are a lifesaver whenever you're fixin' for a piece of chocolate cake! These cakes are also perfect for when unexpected company drops by and you need a last-minute dessert.
Besides always having chocolate cake in the freezer, the baker in me just thrives on baking all kinds of chocolate cake and cupcake variations. One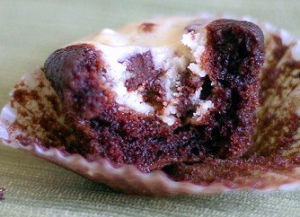 of my absolute favorite recipes to whip up is Black Bottom Cupcakes (that can also be made into a cake). It's made simple using a chocolate boxed cake mix. While Black Bottoms are ubiquitous with Baltimore, MD (where I was born), I think I love them strictly for the heavenly combination of chocolate cake, cream cheese and chocolate chips!
Another chocolate combination I obsess over is chocolate and peanut butter.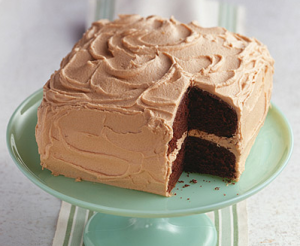 My Aunt Kathy makes this amazing "Wacky Cake" where all the cake ingredients are mixed together in the cake pan. She tops it with this creamy and out-of-this-world homemade peanut butter icing. While she has yet to share her recipe with me, the flavor and texture of this Chocolate Cake with Peanut Butter Frosting comes pretty close.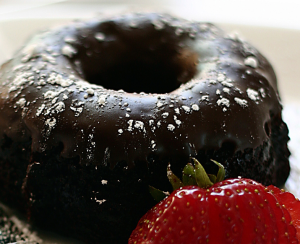 Now that I can't stop thinking about chocolate cake, I think in my next baking endeavors I need to try this Chocolate Cake Roll recipe that looks like one giant Hostess Cake Ho-Hos (hello childhood nostalgia), and definitely this Double Chocolate Chip Bundt Cake!
Natalie~
Since February is Chocolate Lovers Month and how better to celebrate than baking, baking, baking! My boyfriend absolutely loves sweets but tries to be somewhat conscious of how many he eats. That's why he gets "mad" when I whip out my mixer and start making desserts – he can't say no! In addition to February being Chocolate Lovers Month, there's Valentine's Day – and that means red velvet everything! I couldn't bring myself to tell Jake the truth when I was making brownies the other week…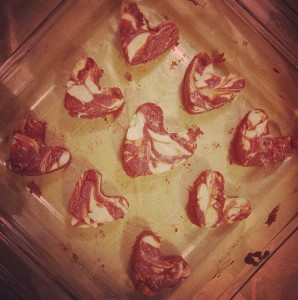 that red velvet is just chocolate dyed with red food coloring. There just seems to be a pleasant illusion believing that it's something more than food coloring 🙂
Speaking of red velvet, here are two recipes I just had to try that incorporate red velvet with other classic desserts: Red Velvet Cheesecake Swirl Brownies and Red Velvet
Cookie Bars. Using refrigerated cookie dough, the bars are so easy to make you'll be devouring them in no time! Another time-saver when you need cookies ASAP is Nestle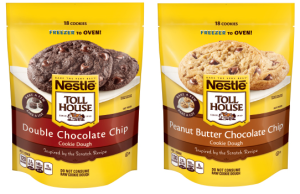 Toll House's frozen cookie dough – they have a bunch of varieties including Chocolate Chip Peanut Butter and Double Chocolate Chip to satisfy that serious chocolate craving. And so you aren't stuck with a huge batch of cookies (not like that is a bad thing ;)), you can take out just what you want to bake and put the rest back in the freezer!
I could go on forever about the delicious chocolate dessert bars and cookie recipes out there, but for now I'll stick to these go-tos from my Pinterest board!
Judy~
Chocolate is no doubt my favorite indulgence.  So it is pretty awesome that I live only a few miles from some of the best chocolate in the world – HERSHEY'S! As a family, we have spent countless hours over the years at Hershey Park and Hershey's Chocolate World.  And we always find the time to enjoy the chocolate…whether a candy bar, a cookie or a dessert from their bakery.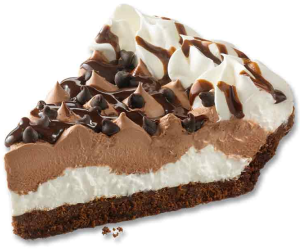 Which leads me to what I just found (which is also pretty awesome) in the dessert section of frozen food aisle – EDWARDS' HERSHEY'S Chocolate Crème Pie.  Who knew that I could find a delicious dessert that is layered with HERSHEY'S chocolate from the crust, to the filling, to the chocolate chips and drizzle on top?!  And the best part – I can keep it in my freezer, ready to serve and enjoy at a moment's notice.
To my fellow chocolate lovers – trust me, this is your ideal dessert!
Now that we've shared some of our most loved chocolate treats and desserts, we want to hear from you. Share with us your favorite chocolate ice cream and ice cream concoctions, your go-to chocolate cake, your favorite chocolate cookies and the best chocolate pie you've ever had! And remember, it's not too late to celebrate Lovers Month 🙂