Chill Out with Our Cool Food Panel's Summer Recipes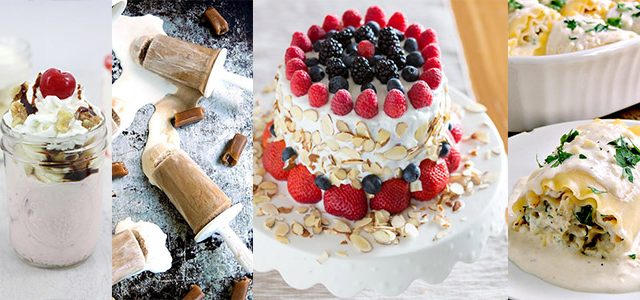 Summer is officially here and our Cool Food Panelists have been creating new and exciting recipes to keep you cool this summer. With June being Dairy Month, our panelists have created the following summer recipes using some of our dairy aisle favorites! These delicious, dairy-inspired foods are sure to fill you with flavor and cool down your taste buds in the summer heat!
Bobbi from Bobbi's Kozy Kitchen – Salted Caramel Macchiato Popsicles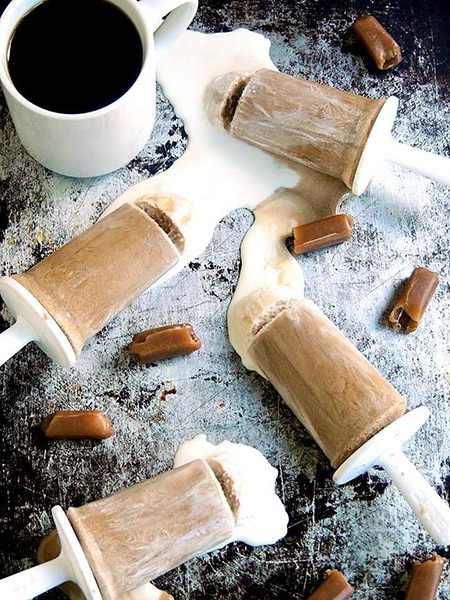 "It's summertime, so why not turn your favorite coffee into a cool, delicious popsicle? It is quick, easy with a few favorites from Safeway's dairy aisle. This time of year makes me oh so happy. I mean, of course everyone loves summer, but in in the Pacific Northwest summer is uber special. We have endured months of gray skies, and soaking rain. Then the sun comes out to shine on all of the gorgeous green trees and beautiful flowers that rain has produced. It really is quite breathtaking."
Dawn from Cute Fetti – Surprising Desserts to Make with a Cup of Yogurt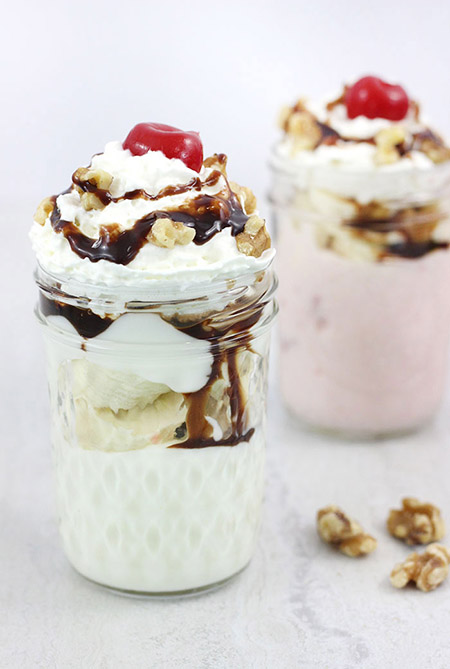 "When it comes to favorite dairy foods, yogurt is always on my list. There are so many flavors and varieties to choose from to help prevent snacktime boredom. To take it to the next level, I have some dessert ideas that you might not have thought of yet. Yoplait® Original is a staple for many and with 25 smooth and creamy flavors, you'll be able to create and endless amount of unique dessert combos. The basic recipes that I'm sharing can easily be swapped out with your favorite flavors and even inspire you to try something new."
Angie from Eclectic Recipes – Watermelon Cake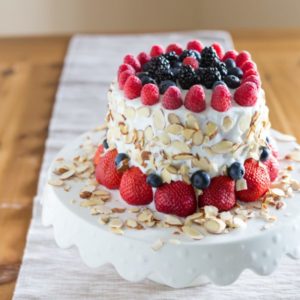 "I also wanted to make a swimsuit friendly cake we could enjoy this weekend, so I made this healthier watermelon cake. This is just a mini seedless watermelon, cut in a cake form, and iced with Dannon Light & Fit® Greek Yogurt. It's so easy to make and super fun for the kids to help decorate.This cake would be perfect to take to a family gathering or picnic. It's a great dessert that's certainly an impressive crowd pleaser."
Bobbi from Bobbi's Kozy Kitchen – Chicken Alfredo Lasagna Rollups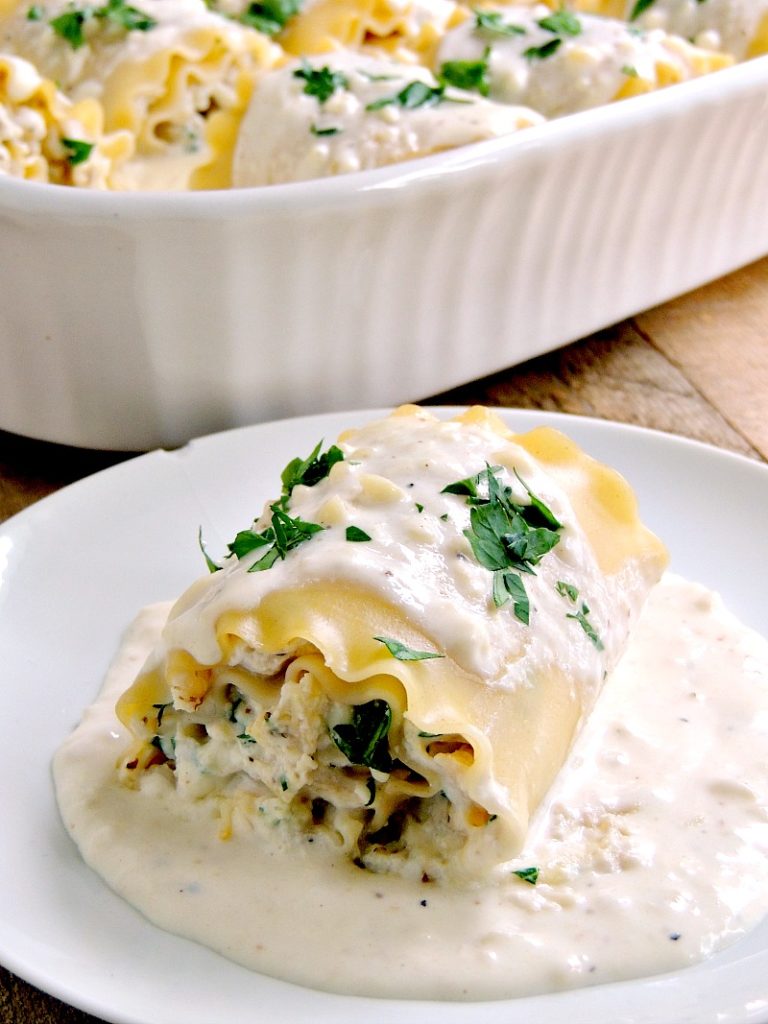 "With it being National Dairy Month, I was racking my brains trying to come up with a recipe for y'all that celebrated my love for dairy, tasted great, and was easy to prepare. I had been wanting to make lasagna for a while now. I have just been craving it like crazy. So how do I indulge in my craving AND showcase all of the dairy products that I love so much? Chicken Alfredo Lasagna Rollups! I have made regular lasagna roll ups in the past but this time I was really excited incorporating as much dairy as possible and making a lighter version of traditional Alfredo sauce. I immediately knew this would be the perfect marriage.

Stay tuned for our last round of June Dairy Month recipes from our Cool Food Panel this weekend!