Chef Billy Parisi's Idea of a "Quality Meal"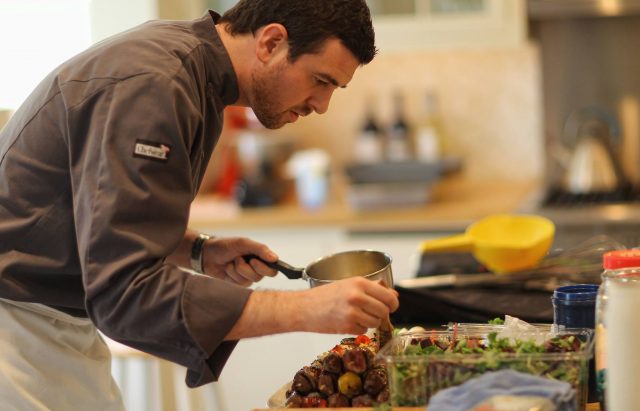 Since we are officially in the fall season and have been sharing our ideas of what a "quality meal" means to us, we're pleased to introduce our Cool Food Panelist, Chef Billy Parisi, to reveal his own ideal "quality meal" and how he defines "quality time." Read his story and be inspired to take time, cook a meal with your family and enjoy the food together sitting around the table! 

Even though I am a classically trained professional chef, I'm a comfort food cooker at heart. Sure I make some fancy meals when I'm looking to impress my guests, but more often than not I'm cooking simple meals on a daily basis for my family. I know old man winter is just around the corner and when he begins to peak in, I pull out the slow cooker and fire up the ovens because it's soup and stew time! Both my wife and daughter are huge fans of the soups I make, and honestly ever since I started cooking it's always been my favorite thing to make. There's something just so comforting about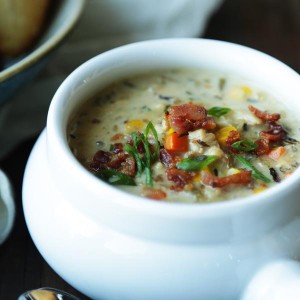 fall and winter that just inspires soup and stew creation.
Like I shared in my Chicken and Wild Rice Soup recipe, cooking has become therapeutic for me and I have really learned to enjoy every step of the cooking process. Since the kitchen is pretty much the meeting place in the house, my wife and daughter are always in there looking to see what I'm up to. So while I'm making homemade soups, I have my wife Lindsay chop up garlic or slice up some veggies. Often times there is no need for prep as there are countless varieties of frozen vegetable blends that make cooking much easier! Of course, as we are prepping vegetables and meats, we always have Olivia, our daughter, try them as well. 99 percent of the time she eats everything, but there are some rare occasions where she doesn't. My dad always used to say, "You can't say you don't like something unless you've tried it" and I want my daughter to do the same.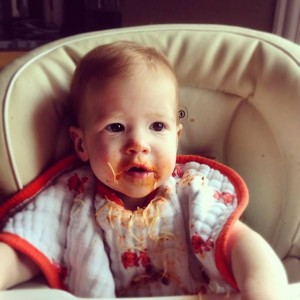 The best part of course, when it comes to cooking is when it is a seamless experience for me so I can spend time with my family. I try to always buy pre prepared frozen vegetable blends or pre cooked frozen beef, chicken or fish products that makes the cooking process and clean up so much easier without suffering in the flavor department.  As a family we love to cook comforting food from as many ethnicities as possible.  Below are some of my favorite comforting, slow cooked soups and stews using frozen chicken and often frozen vegetable blends that are straight from the frozen food aisle!
Spicy Mexican Stew with Chicken and Rice – This is a really tasty soup with a little zing to it, due to the chipotle peppers.  If you want to spice up your night this fall, then this is a must make!
Slow Cooker Asian Chicken Noodle Soup – An extremely hearty soup that is bursting with vegetables and flavor.  If you like variety, then this one is for you! Try using this frozen Asian vegetable blend from Birdseye for additional flavor and texture without breaking the bank or spending time shopping for and chopping ingredients.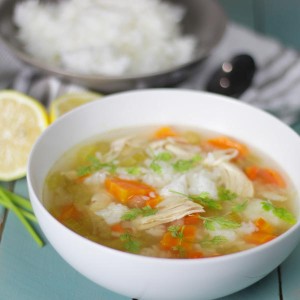 Slow Cooker Lemon Chicken and Rice Soup – This is one of those meals that you make on Friday and eat it all weekend. Very refreshing flavors that is a "set it and forget it" recipe, thanks to the slow cooker. To spice it up even more, add  a veggie blend from Green Giant that is chock full of carrots, green beans and sweet peppers that were harvested at their peak of ripeness
Crock Pot Chicken and Chickpea Stew with Tomatoes – If you are a fan of dark meat and like chicken on the bone, this Mediterranean- style slow cooked stew will be right up your alley. To save even more time, simply add in Tyson's All Natural Frozen Chicken Thighs right on top of the chick peas before cooking in the crock pot.
Slow Cooker Pozole Soup Recipe – In the last few years, I'm not sure I have a more favorite soup to eat than this. It's light, refreshing, and man is it just so different than any of the traditional chicken stews out there! If you are going to make one thing on this list, than this is it. If you literally want this soup to be done in two hours instead of six, then try these flavorful Tyson's cooked and pulled chicken breasts that streamline the cooking process and can be stocked in the freezer for last minute meals.
The slow cooker is such a great and easy way to prepare delicious food that doesn't require a lot of time. Sure, the food spends some time in the slow cooker, but you don't have to watch over it constantly or clean a bunch of pots and pans when you're done.
When I was working in corporate America, my wife and I would do our prep for the next meal the night before for about 10 or 15 minutes, and the next morning while I was at work she would pop in the frozen chicken breasts, frozen vegetable blends and turn the slow cooker on low. Best part about this is that I would come home and an awesome meal was on the table, which allowed me to focus on what really mattered, spending time with my wife and daughter!