Cheesy Choices for National Cheeseburger Day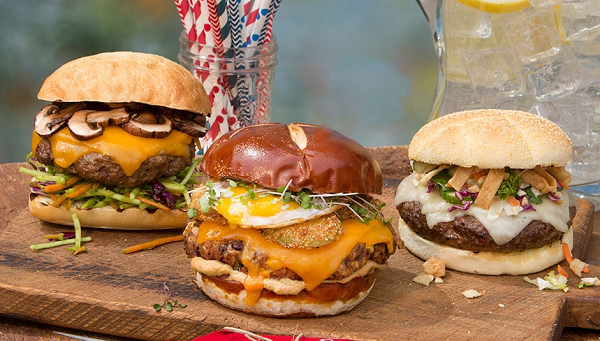 Holy cow! It's National Cheeseburger Day! This day is arguably one of our favorite food holidays on the calendar! From the classic cheeseburger to the craziest combination of cheese and toppings, we love a good beef patty.
Did you know that hamburgers got their name literally from Hamburg, Germany? In Germany, they ate a cut of beef from the Hamburg steak and we evolved that into what we now know as hamburgers! Americans also consume 13 billion hamburgers each year. That's an enough hamburgers to circle the world 32 times[1]!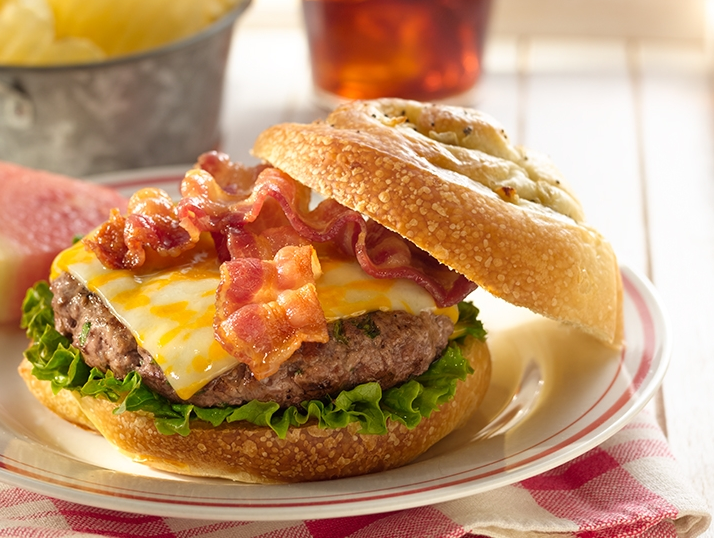 Additionally, approximately 40 percent of all hamburgers consumed in the United States have cheese on them… yum! However, before we got to calling these beef sandwiches all of the names we know them as today, the United States Government tried to change what we call hamburgers to "liberty sandwiches" to promote a higher sense of patriotism and avoid the overuse of it's German ancestry[2].
These beef burgers gained their cheesy roots back between 1924 and 1926 when a chef in California had a customer request that a piece of cheese be added to his burger. However, Colorado also holds claim to the start of the cheeseburger in 1935 when the Humpty Dumpty Drive-In was awarded a trademark for the sandwich[3]. Which story is true remains up in the air, but we do know that however it happened, the cheeseburger is one of our favorite foods of all time!
In celebration of National Cheeseburger Day, we have pulled together some of the most delicious cheeseburger recipes to help you grill up a masterpiece.
What cheeseburger recipe will you try tonight? Share with us in the comments below!
[1] https://www.savortonight.com/restaurants/10-fun-facts-about-burgers/
[2] http://www.shooterswoodfiregrill.com/blog/2016/09/fun-cheeseburger-facts-to-celebrate-national-cheeseburger-day/
[3] https://mobile-cuisine.com/did-you-know/cheeseburger-fun-facts/