Cheers to National Potato Month!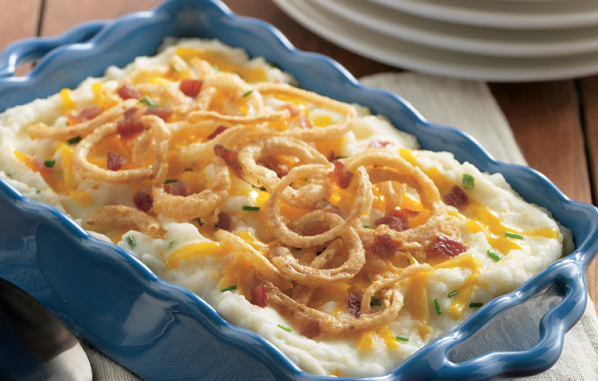 There's so much to love about the month of September, especially since it just so happens to be National Potato Month! The average American eats about 124 pounds of potatoes per year, while Germans eat about twice as much. Today, potatoes are grown in all 50 states of the U.S. and in about 125 countries throughout the world[1]. 
In fact, every year enough potatoes are grown worldwide to cover a four-lane motorway circling the world six times[2]. That's a lot of potatoes! Potatoes are the world's fourth food staple – after wheat, corn and rice[2].
There are countless varieties of potatoes, from red to sweet and russet to blue/purple. Along with that, there are numerous ways potatoes can be enjoyed:
What's your favorite way to eat potatoes? Share with us in the comments below! Happy Potato Month 🙂
[1] https://idahopotatomuseum.com/potato-facts/
[2] http://topfoodfacts.com/13-interesting-facts-about-potato/