Celebrating National Lasagna Day with Michael Angelo's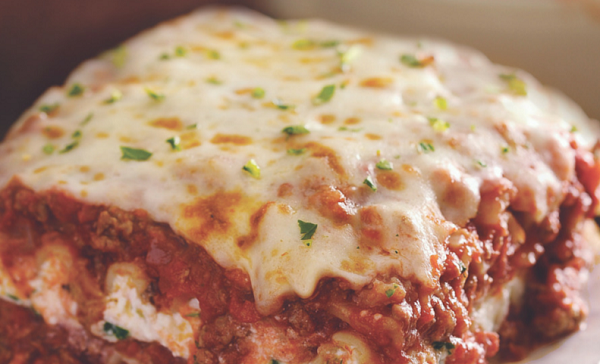 In celebration of today being National Lasagna Day, we're pleased to welcome our friends from Michael Angelo's Gourmet Foods to our Easy Home Meals blog!

We are excited to celebrate National Lasagna Day. Lasagna is a dish that is as versatile as it is delicious, and one that is especially close to our hearts.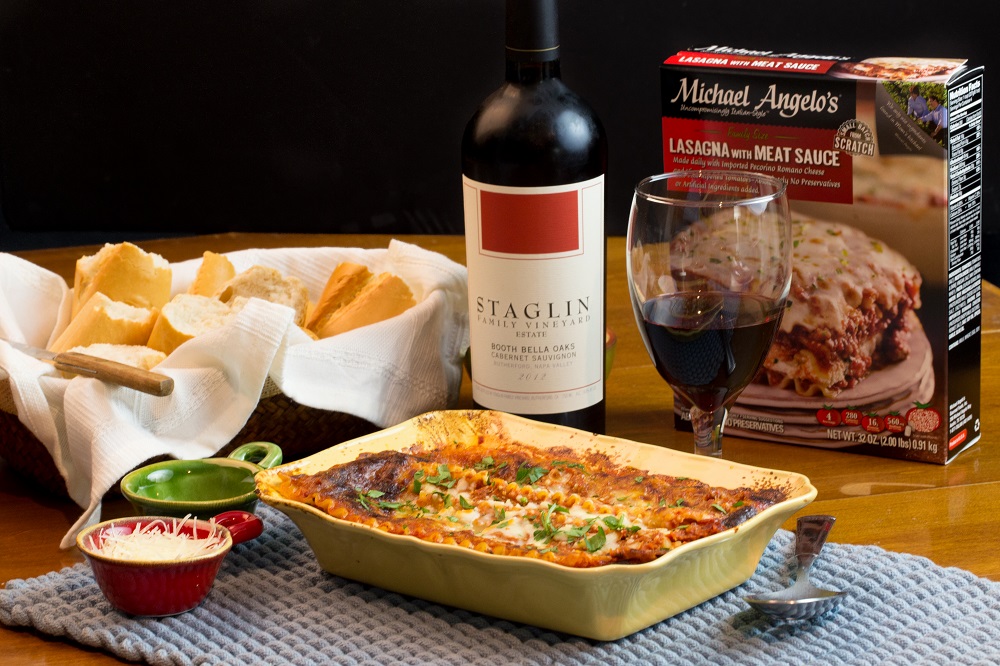 We at Michael Angelo's Gourmet Foods – makers of fresh, delicious and better-for-you Italian frozen meals – take lasagna very seriously, and it's one of our most popular meals for obvious reasons. We are a third-generation Italian-American family, and our founder Michael Angelo and his mother Sara have been cooking Italian food the right way for more than 30 years. When Sara was a young girl, she watched her Sicilian Grandmother Foti as she cooked, learning the instinctual secrets behind great Italian foods like lasagna. Nonna Foti relied on the simplicity and quality of ingredients to transform a daily meal into something extraordinary, and today, we do the same for our Italian prepared meals. The ingredient list for a Michael Angelo's meal is short and sweet with only those ingredients a home cook uses (translation, we don't add any preservatives); that's why our lasagna tastes homemade!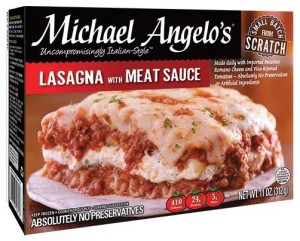 When you think of lasagna, you're probably imagining the Italian-American version with distinct layers of al dente pasta, fresh and creamy ricotta cheese and a red meat sauce, with melted mozzarella, topped with Parmigiano-Reggiano. Is your mouth watering yet? A truly delicious lasagna can be made with a variety of ingredients to match your mood, tastes or dietary preferences. Though we still take great pride in the traditional lasagna with meat sauce, we now have nine different lasagna meals in multiple sizes for our fans to enjoy at home, at work, or wherever they need a delicious and convenient meal, including:
Lasagna with Meat Sauce – made with fresh beef, vine-ripened tomatoes and fresh herbs layered with 100% semolina lasagna pasta and premium cheeses, this classic is hard to beat when you need a little classic comfort food.
Vegetable Lasagna – this colorful beauty is filled with eight crisp vegetables, including broccoli, cauliflower, carrots, kale, mushrooms, squash, zucchini and spinach, all layered with marinara sauce made from vine-ripened tomatoes, artisan-style Ricotta cheese, and topped with Mozzarella and imported Pecorino Romano cheeses. It's a meatless masterpiece.
Four Cheese Lasagna – full of mozzarella, ricotta, and imported Pecorino Romano and Parmigiano Reggiano, this cheesy lasagna will not disappoint.
Sausage Lasagna – this twist on the classic has savory pork sausage layered with traditional ingredients for something a little different.
Florentine Lasagna – a hint of earthy mushroom flavor in a smooth cream sauce makes this dish extra special, and the added blend of spinach, kale and carrots brightens this Tuscan-style lasagna.
Lasagna with Meat Sauce made with Organic Ingredients – this version of our classic is made with grass-fed beef, organic ancient grain Kamut® pasta, organic tomatoes and organic ricotta made from milk free of rBGH.
Vegetable Lasagna made with Organic Ingredients – with organic vegetables, tomatoes and Kamut® pasta, this vegetarian dish will leave you feeling full and happy.
Four Cheese Lasagna made with Organic Ingredients – what's better than four cheeses? For organic cheeses layered with Kamut® pasta, or course.
Turkey Sausage Lasagna made with Organic Ingredients – with turkey raised without antibiotics as the star, this dish is full of flavor and it will satisfy your hunger, in a nutritious way.
As you prepare to celebrate this delicious holiday that is National Lasagna Day, you could slave over a hot stove for hours, preparing each distinct component, layering it meticulously in a dish, and baking it until your house is as hot as the bubbling mozzarella in your oven. Or, you could pick up Michael Angelo's lasagna at your nearby grocery store for a stress-free (and considerably cooler) celebratory meal. And if you spend a little extra time lingering in the frozen food aisle to cool off as you decide on which lasagna to choose, we won't judge.
About Michael Angelo's Gourmet Foods:
Michael Angelo's Gourmet Foods is a family-owned and -operated business with a passion for quality ingredients and a talent for making authentic Italian prepared meals. Founder and CEO Michael Angelo and his mother Sara have been cooking Italian food the right way for years, bringing a culinary experience, full of flavor to a full line of single-serve meals and multi-serve meals found in the freezer sections. Michael Angelo's products are always free of additives found in other frozen and prepared foods. As Michael likes to say, "If you can't find it in Mom's kitchen, you won't find it in our food." Michael Angelo's meals are available at grocery stores, natural food stores and warehouse club stores nationwide. For more information and a store finder, visit michaelangelos.com. Customers can also connect with Michael Angelo's on Facebook, Twitter, Instagram or Pinterest.
 Michael Angelo's Gourmet Foods is a member of the National Frozen & Refrigerated Foods Association.