Celebrate St. Patrick's Day with Traditional Eats & Festive Treats!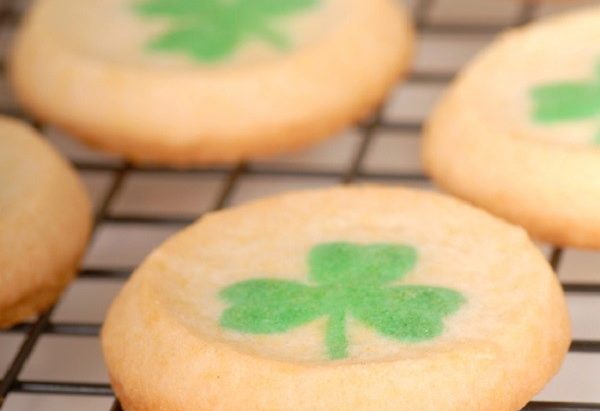 Every year on March 17, the luck of the Irish comes to life in a fun and festive holiday celebration! Saint Patrick's Day is not only celebrated by the Irish, but also the Irish-at-heart all across the world! St. Patrick's Day honors the Roman Catholic feast day of the patron saint of Ireland, Saint Patrick. St. Patrick died on March 17, 461—but did you know that he actually wasn't even Irish[1]? 
While Saint Patrick's Day is often referred to as Saint Paddy's Day for short, many Americans mistakenly spell it St. "Patty's" Day. If you talk to any person of Irish decent, they'll tell you that that's completely inaccurate. Patty is actually a nickname for Patricia, a woman's name. And St. Patrick was, of course, a man. Paddy is appropriate because it comes from Padraig, a variant of the name Patrick[2].
Since the St. Patrick's Day holiday is so widely celebrated, we wanted to discover more about the origins of these cultural traditions and festive eats to share with you this St. Patrick's Day:
Green – While the color green is representative of St. Patrick's Day today, blue, specifically a particular shade of blue called "Saint Patrick's Blue," was the original color of the holiday. Over the years, green became symbolic due to the color of the Ireland landscape, as well as shamrocks[3].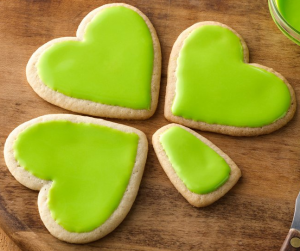 Shamrocks – Legend has it that Saint Patrick used the three-leaved shamrock to explain the Christian Holy Trinity, but many say there is no evidence that St. Patrick ever did that. Traditions as early as the 17th century incorporated the plant. People wore shamrocks on their coats and closed the day by "drowning the shamrock" — placing it in a glass of whiskey before drinking[4].
Leprechauns – The original Irish name for these figures of folklore is lobaircin, meaning small-bodied fellow. A leprechaun is a type of male faerie said to inhabit the island of Ireland, usually taking the form of old men who enjoy partaking in mischief. Their trade is that of a cobbler or shoemaker. They are said to be very rich, having many treasure crocks buried during war-time. According to legend, if anyone keeps an eye fixed upon one, they cannot escape, but the moment the gaze is withdrawn, the leprechaun vanishes[5].
Corned beef and cabbage – While it's a classic St. Patrick's Day meal, corned beef and cabbage is more American than Irish. Irish Americans in the 19th century were mostly poor, and the most affordable meat available was corned beef. The cabbage came in because it's a spring vegetable and it's also cheap[4].
Parades – Although St. Patrick's Day began as a religious holiday in Ireland, it became a celebratory affair because of Irish Americans. In the U.S., St. Paddy's Day was first celebrated with banquets at elite clubs in Boston, Philadelphia, New York, Charleston, S.C. and Savannah, GA. [4].
Dying water or beer green – Another popular tradition, particularly in America. Chicago dies its river green for the festivities, and many bars serve green-dyed beer. The White House fountain is also dyed green[4].
While drinking is often associated with the St. Patrick's Day holiday, so is eating these traditional Irish dishes:
Celebrate with these festive treats and eats for St. Patrick's Day:
Wishing you all a safe and Happy Saint Patrick's Day full of the luck o' the Irish!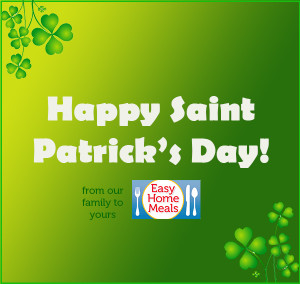 [1] http://www.history.com/topics/st-patricks-day/history-of-st-patricks-day
[2] http://abcnews.go.com/blogs/lifestyle/2014/03/please-dont-call-it-st-pattys-day/
[3] http://www.history.com/topics/st-patricks-day/history-of-st-patricks-day/videos/green
[4] http://www.usatoday.com/story/news/nation-now/2014/03/14/saint-patricks-day-traditions/6297821/
[5] http://www.hellokids.com/c_15081/reading-and-learning/stories-for-children/st-patrick-s-day-history-and-fun-facts/leprechauns